This is an archived article and the information in the article may be outdated. Please look at the time stamp on the story to see when it was last updated.
Good Sunday morning everyone! We have another great pool day on the way! Temperatures and humidity will be a little less than yesterday but it will still be a hot afternoon. Temperatures will climb into the upper 80s with lots of sunshine!
A cold front will slowly sag south through the state today shifting winds out of the north and drawing in slightly cooler and drier air.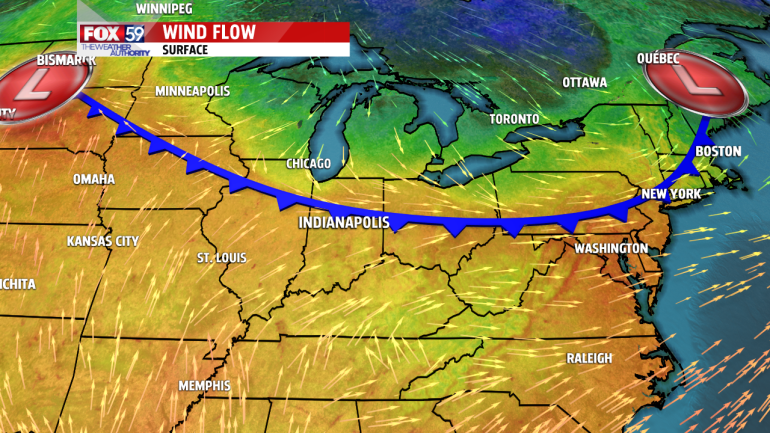 Behind the front areas north of Indy will get a slight reprieve from the humidity. But out ahead of the front this afternoon it will still feel like the mid to upper 90s at times!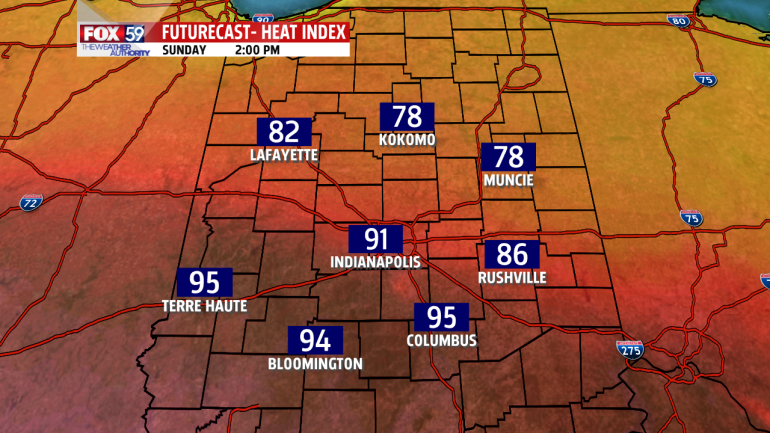 A few showers and thunderstorms are possible along the front this afternoon south of I-70. We are not anticipating any severe weather and the rain will be very isolated in nature.
The work week starts off hot and dry but rain chances increase Tuesday through Thursday. Temperatures will slowly cool down back to normal in the lower 80s by Friday.