This is an archived article and the information in the article may be outdated. Please look at the time stamp on the story to see when it was last updated.
A colder start underway, across the state, under clearing skies and breezy northwest winds! Autumn is here and staying with us right through the weekend. The official high today has already been reached just after midnight (63-degrees) and most of the day will have us hanging in the middle 50's under partly sunny skies. Time to grab the heavier coat, as it will be needed most of the day!
Shower chances return Friday evening, as a another quick moving front drives across the state! This will take our temperatures down into the middle 30's by Saturday morning. After a month, that started out as the 3rd warmest on record, reality is settling back in for the next week!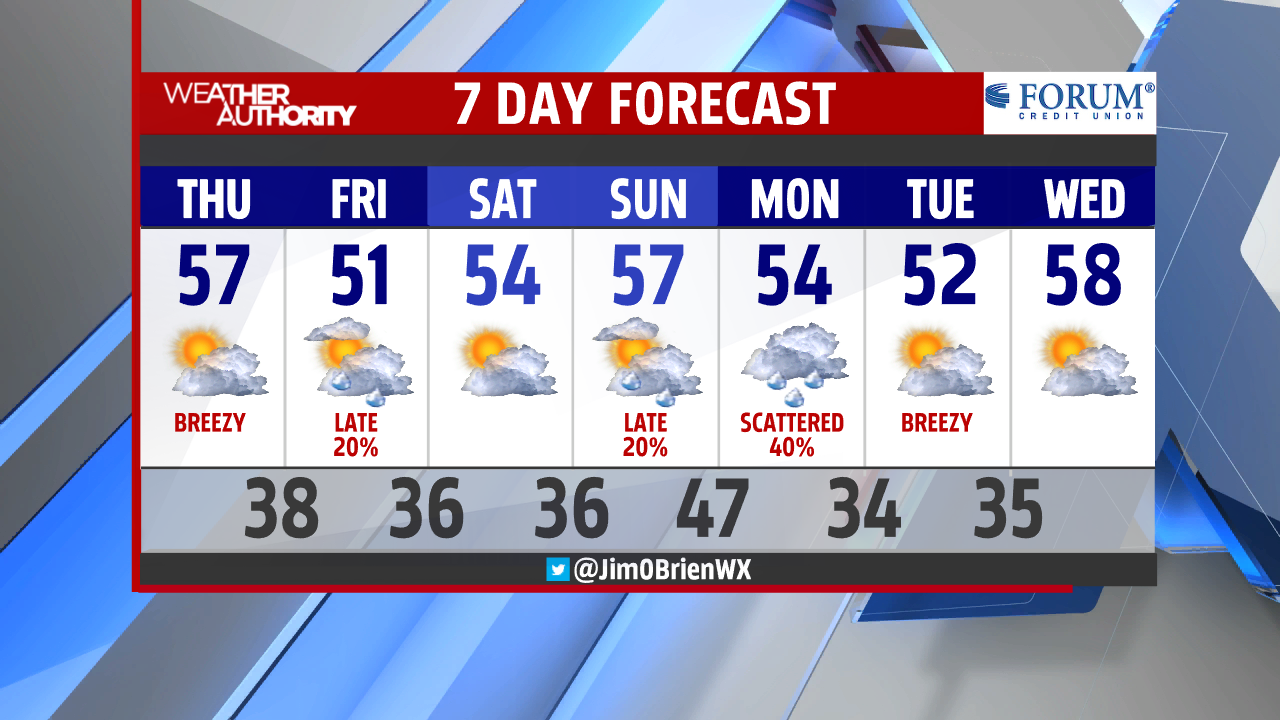 Remnants of Michael continue to bring rain and wind to the Carolina's through tonight and should be back on open water in the Atlantic tomorrow morning! This has been a historic storm in terms of wind strength and millibar pressure at sea level. This storm luckily brought the strongest gusts just east of the populous area of Panama City, with the hardest impact along Mexico Beach and Port Saint Joe. Clear-up begins today and power will be out for several days.