This is an archived article and the information in the article may be outdated. Please look at the time stamp on the story to see when it was last updated.
Happy Friday! Temperatures are running about 10-15 degrees warmer this morning, putting us right around the freezing mark. After a chilly and clear morning at the bus stop, we warm into the 50s this afternoon!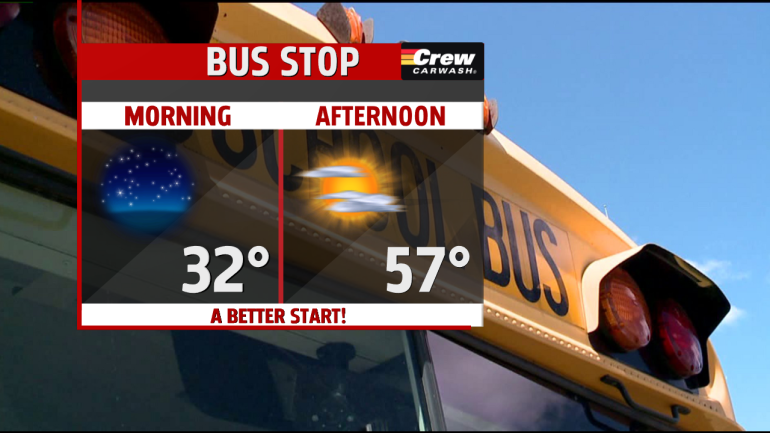 A lot of sunshine today with high pressure sitting to the southeast. It will feel great with above normal temperatures in the mid to upper 50s!
A cold front heads our way Saturday, pushing rain through the state.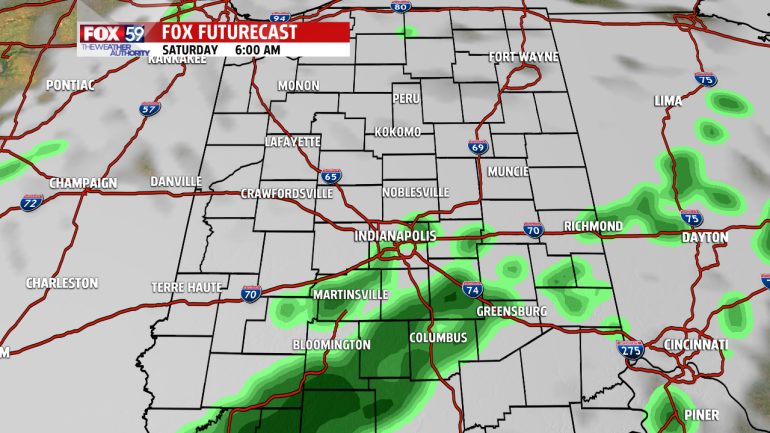 The rain continues into the early afternoon and then we dry out for the evening.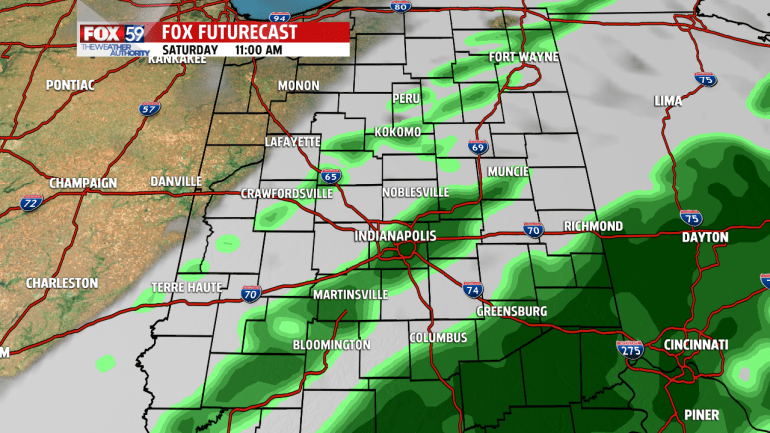 Colder air is back behind the front making for a cool Sunday. Another front arrives Sunday into Monday, giving a reinforcing push of cold air and some scattered snow showers.