This is an archived article and the information in the article may be outdated. Please look at the time stamp on the story to see when it was last updated.
WELCOME CHANGE
For the first time since Dec. 23, the temperature reached 36-degrees in Indianapolis. That is now two consecutive days above freezing and boy was it needed!
January 2018 currently ranks as the second coldest ever on record (records date back to 1872) with and average temperature of 5.6-degrees! January 2018 currently is averaging 22-degrees per day below normal.
This is the warmest in over two weeks. In that brutally cold span we dipped below zero 7 times – most so early in a winter season since 1990.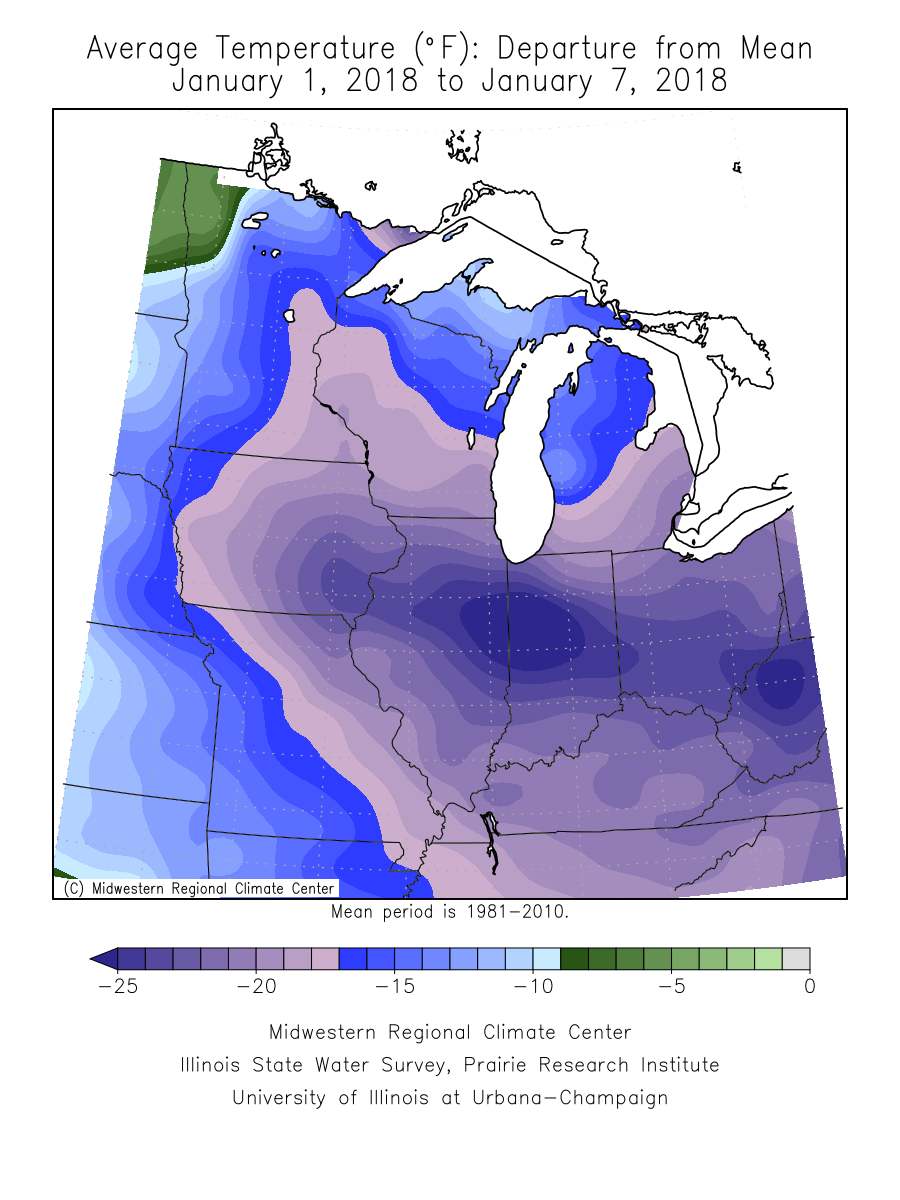 FOGGY NIGHT
Be prepared for some thick fog in the early morning hours. The recent rain and snow along with melting off snow will contribute to low level moisture that will condense at the surface. We have fog and it will thicken overnight. Visibility will be very low early Tuesday morning.
PATTERN CHANGE IS BRIEF
The polar branch of the jet stream is in retreat for now. With its departure, the temperatures are rebounding. The rest of the week will feature a full blown thaw with unseasonably mild air expected by Thursday.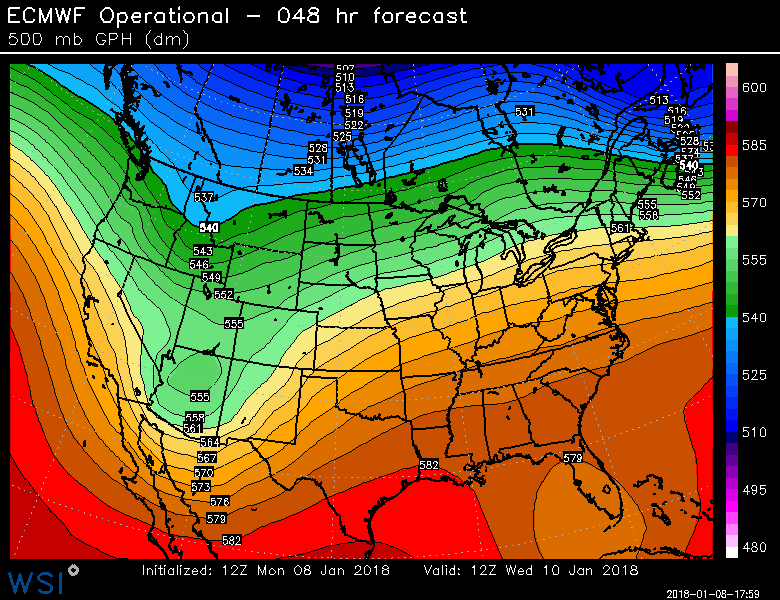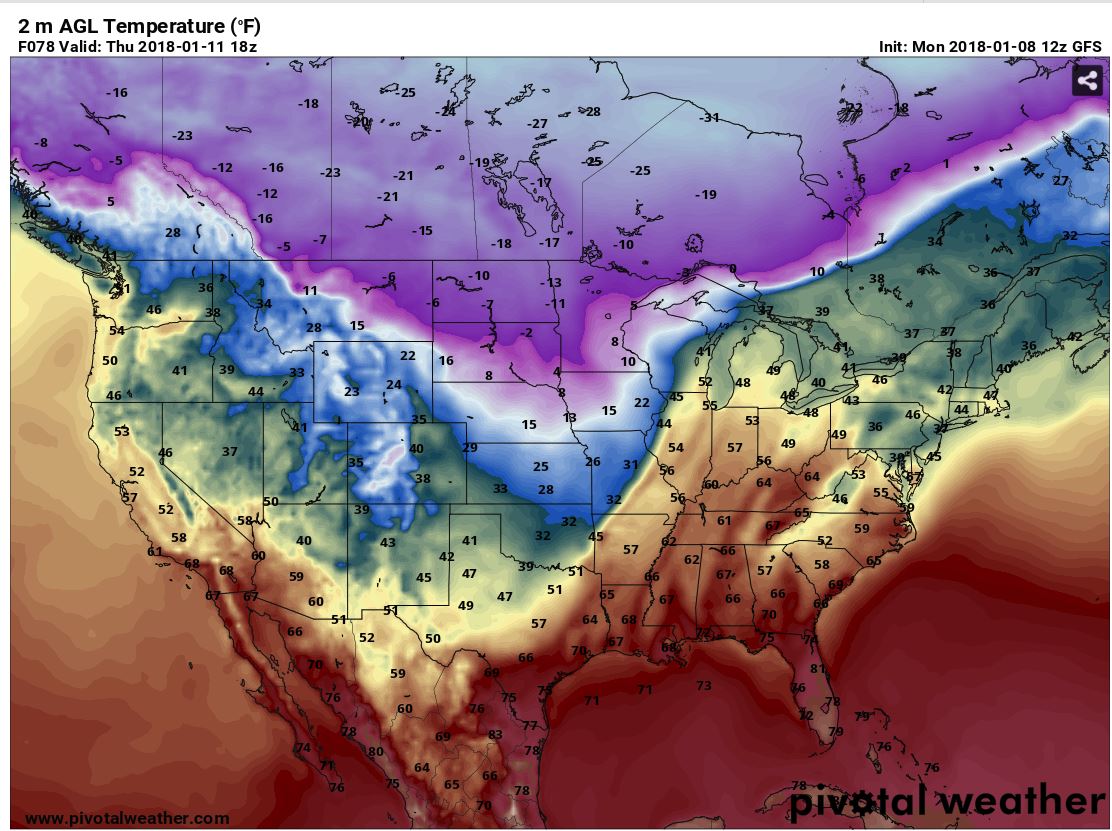 From frigid to 50s! The jet stream (upper air winds where jet aircraft fly) will flatten and strong warming is underway with high temperatures reaching the mid to upper 50s! This change is looking rather brief. Off overnight computer runs, a new cold surge is coming and temperatures are to take a decided turn to frigid levels again starting this weekend.
What we are carefully watching is the potential for snow. The trusted Euro model drops significant snowfall across Indiana while the US Model GFS has backed off such a solution. Where there is smoke there is fire and warrants careful tracking though the week. We will keep you up to date. I'm posting the various solutions below.