This is an archived article and the information in the article may be outdated. Please look at the time stamp on the story to see when it was last updated.
After a rainy start to the day, the rain has moved out but the clouds are sticking around.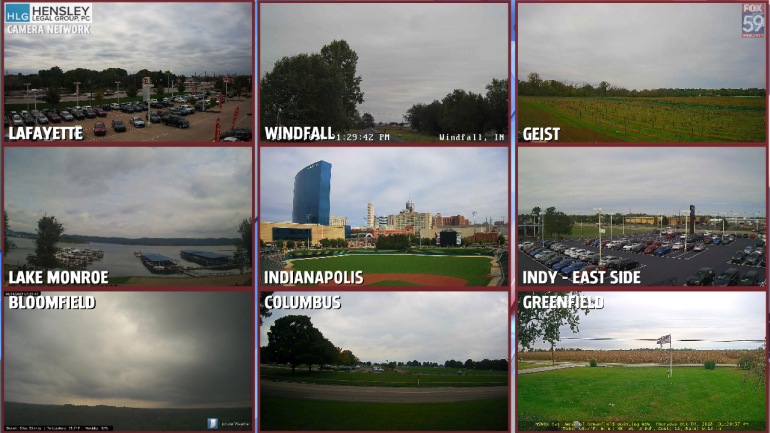 However, we may not have the sunshine, but we're still feeling a lot better outside. A passing cold front has brought drier air, meaning, it's a lot less humid out there. Many of us are seeing dew point temperatures down over 10-degrees from where they were 24 hours ago. By late afternoon, we'll all be feeling a lot less humid.
This evening, plan on temperatures in the mid 60's. It will be comfortable, mostly cloudy and breezy.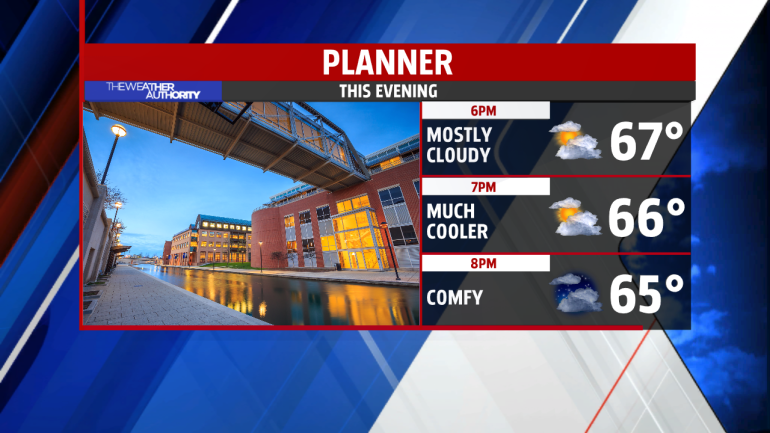 Enjoy this Fall weather while you can. By tomorrow our winds shift from the north, where it is now, back out of the southwest.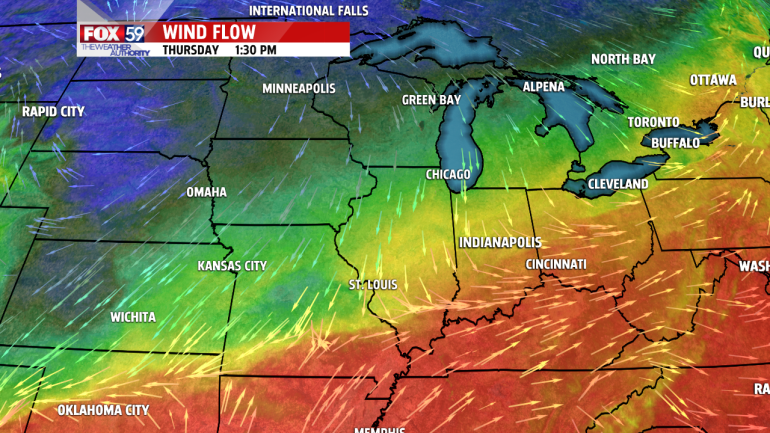 That means humidity will be back on the rise. Dew point temperatures rising to uncomfortable levels by tomorrow afternoon, making it feel muggy again.
With the arrival of a warm front, we are also looking at another round of showers and storms. These are looking to impact central Indiana pre-dawn on Friday and last through the late morning.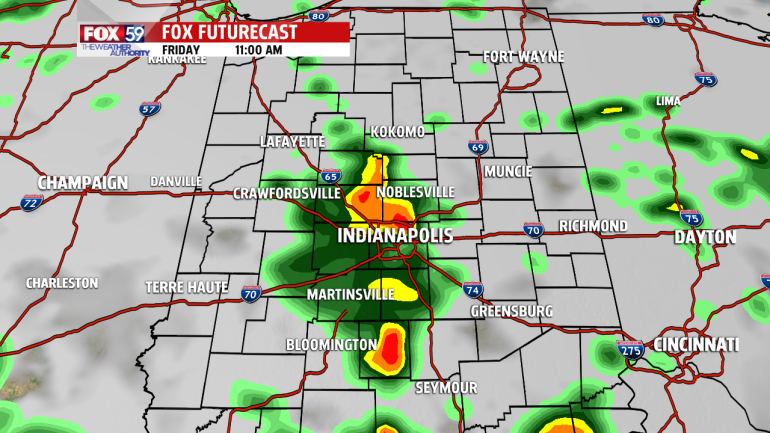 A spotty shower or two can't be ruled out by the afternoon. However, the main rain threat will be in the morning.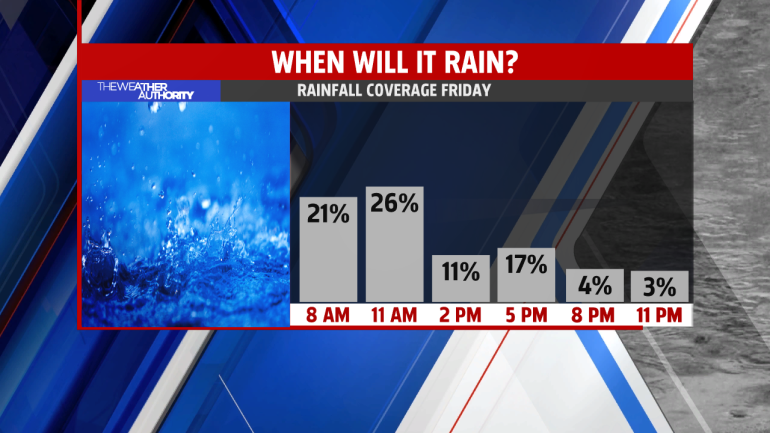 Warmer on Friday! High temperatures near 80-degrees by the late afternoon.