This is an archived article and the information in the article may be outdated. Please look at the time stamp on the story to see when it was last updated.
Good morning everyone. A brief period of freezing rain is possible in southwest areas this morning. Slick spots may develop on roadways, especially bridges and overpasses but overall the effects will be minimal.
Temperatures warm above freezing by 1pm transitioning any precipitation over to rain.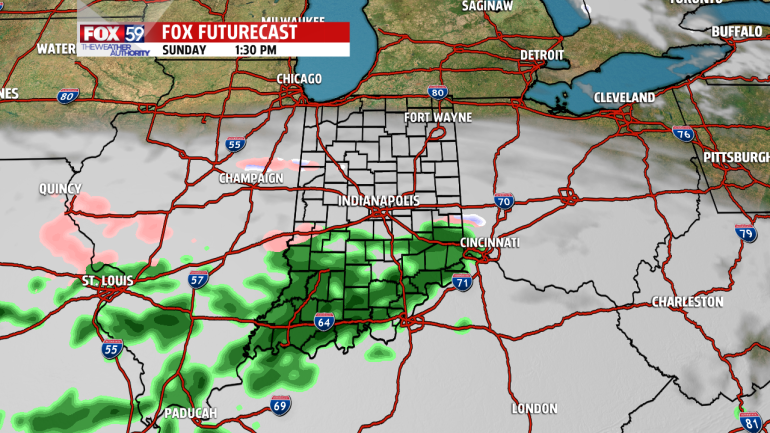 Most of today's rain will be focused south of I-70 and will wrap up around 8pm.
Highs today reach into the upper 30s.
Overnight dense fog is possible with visibility dropping to 0 miles in some locations.
A brief period of freezing rain is possible early Monday morning before changing over to rain. Watch for slick spots and patchy black ice on roadways. Rain continues Tuesday with a slight chance of flurries Wednesday morning. Temperatures climb well above normal to end the week.