This is an archived article and the information in the article may be outdated. Please look at the time stamp on the story to see when it was last updated.
SOME DRY TIME FOR THE WEEKEND
We will enter the first weekend of November with improving conditions. A sprinkle/brief shower dots the area early Friday evening but the weekend opens dry. RAIN threat returns Sunday.
The first of three storms impacts us Sunday with a line of showers sweeping across the state. The leading edge of the rain will reach the Illinois/Indiana border early Sunday. After sunrise, the rain threat jumps to nearly 40 percent coverage by evening.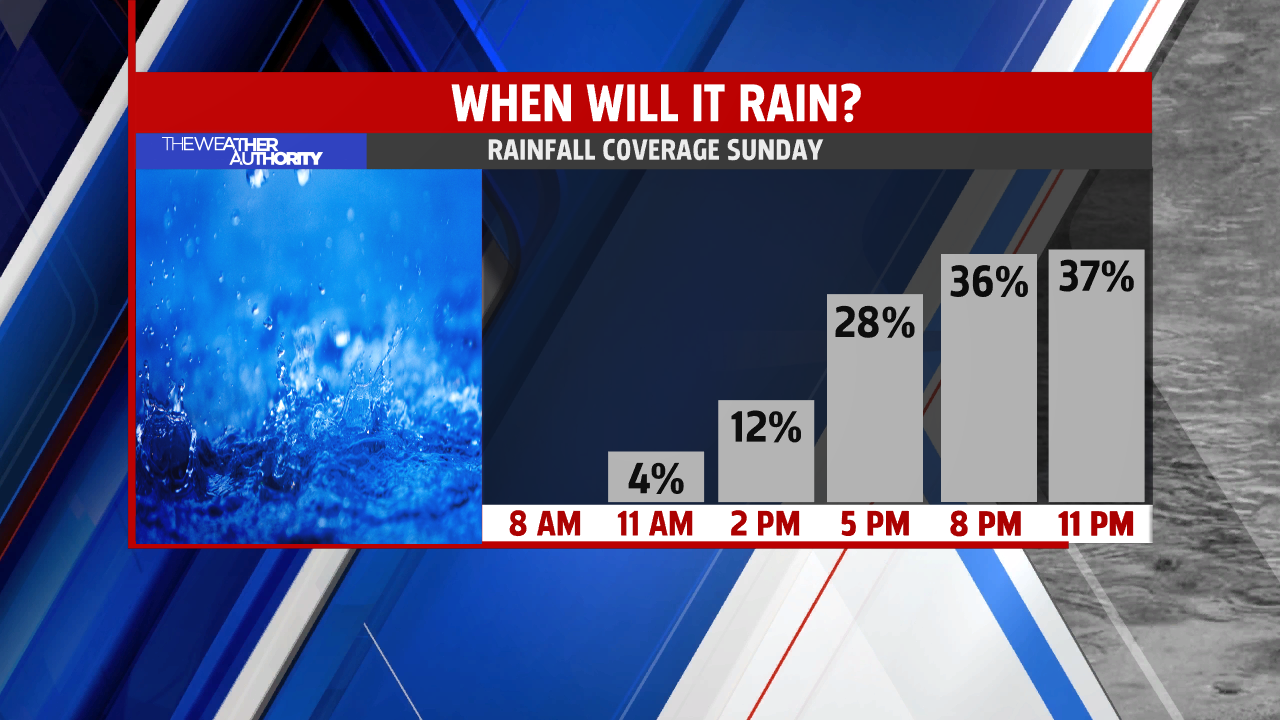 Check out the great autumn colors over Brown County Friday evening! This is high time for leaf colors - and get out Saturday to enjoy them. The storm Thursday did take a toll on many trees and their leaves. Those that are peaking are in for a rough ride in the next week.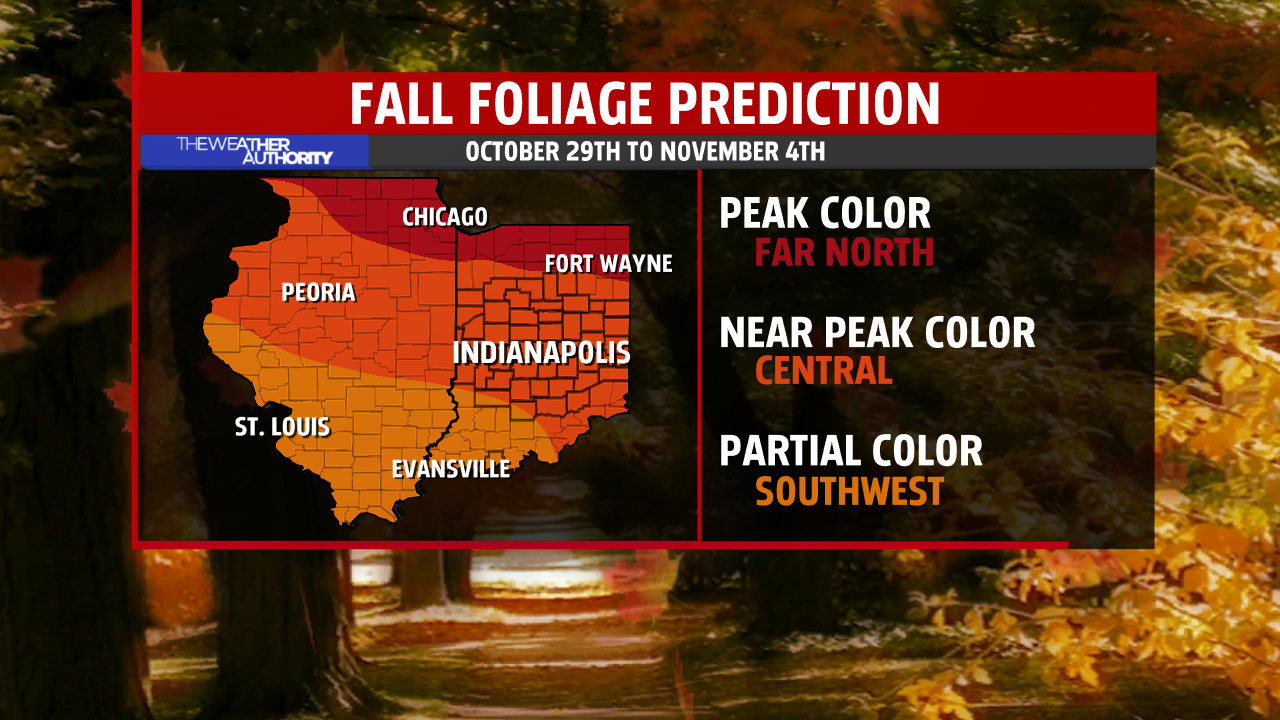 FALL BACK
Don't forget! Remember to change your clocks when you head to bed Saturday night. "FALL BACK" and gain one hour of sleep! BE SURE to replace your SMOKE DETECTOR and WEATHER RADIO batteries too.
STRING OF STORMS
We've identified three storm systems over the next week. The Tuesday and Friday storms pack a windy, wet punch followed by sharp temperature drops. Heavy rainfall totals are possible and following the Friday storm - per overnight computer solutions, the coldest air of the season. Low temperatures entering next weekend could fall to near 20-degrees! We will monitor.