This is an archived article and the information in the article may be outdated. Please look at the time stamp on the story to see when it was last updated.
Here we go! Breaking into the 70's at during the lunch hour.
Lots of sunshine this afternoon will help temperatures pop into the mid and upper 70's later today.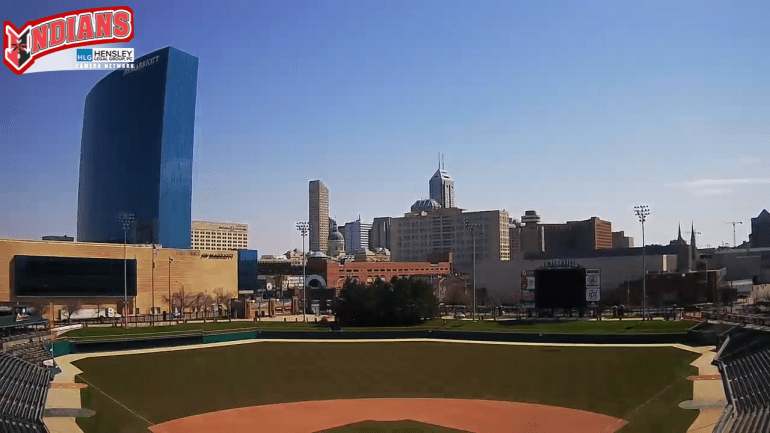 It will be breezy though. Winds gusting near 30-35 mph this afternoon.
By late tonight, wind gusts near 40 mph will be possible.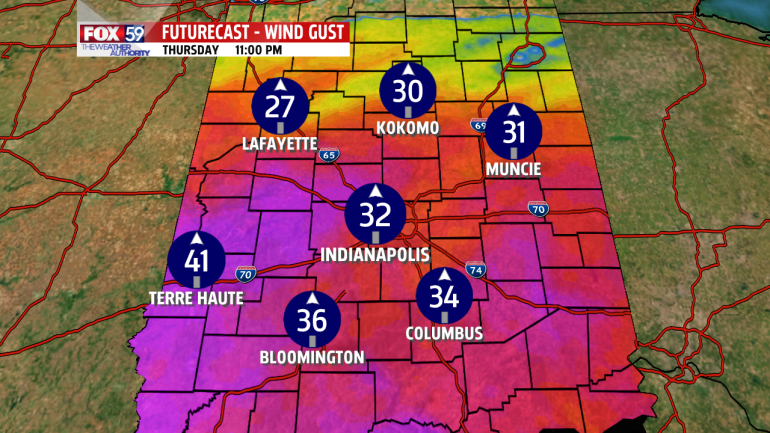 Plan on a mild evening with temperatures only down to the lower 60's around the midnight hour.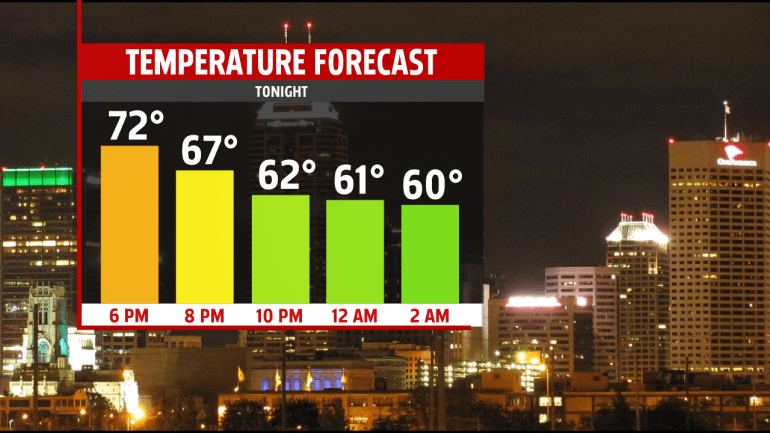 We're warmer tomorrow but rain and storms roll in late Friday night.