This is an archived article and the information in the article may be outdated. Please look at the time stamp on the story to see when it was last updated.
DECEMBER SUNSET
It was a beautiful winter scene here Tuesday night as the sun set in central Indiana. Sunshine over the past five days boosts December 2018 to 37 percent possible sunshine up three times since Friday alone. Today ties Friday for the sunniest day since Thanksgiving.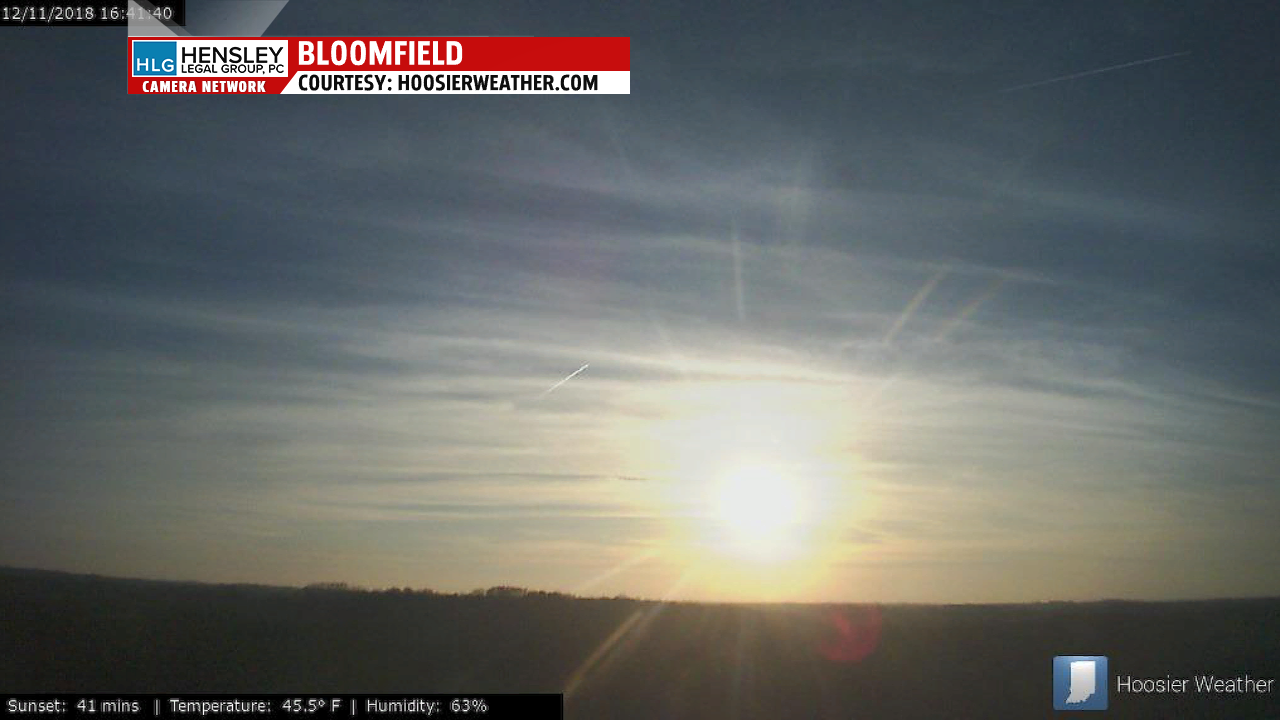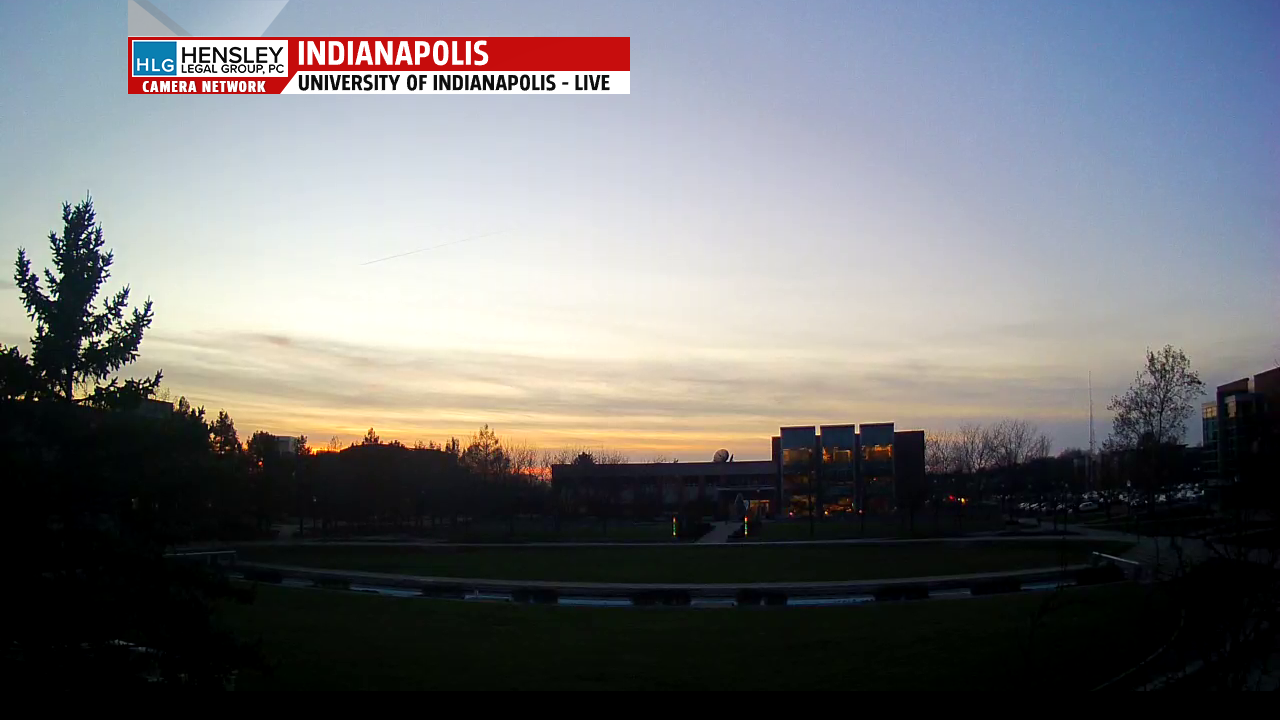 WARMEST IN OVER A WEEK
We had a very big bump in temps today. Some locations were up nearly 30-degrees since early Tuesday morning. Tuesday afternoon was the WARMEST here in 8 days!
A warm front will spread clouds east throughout the night and thicken before sunrise. It will be a noticeably milder night as the southwest breeze keeps temperature up 15-degrees warmer than last night. As the milder air rides in from the west later tonight, there is a slight chance of some very spotty, light wintry mix toward sunrise. Temperature will likely dip and hold near freezing overnight and if any precipitation does develop it could create some slick spots by sunrise. We are monitoring trends and at this time it does look like it would be very localized. After sunrise Wednesday, it will be breezy and milder with a high temperature forecast in the middle 40s.
COLD PATTERN EASES FOR NOW
The cold pattern is easing and a much milder one is emerging now. We cut ties with the arctic branch of the jet stream for a spell. MILDER 'oceanic-brand' of air to floods the nation next two weeks.