This is an archived article and the information in the article may be outdated. Please look at the time stamp on the story to see when it was last updated.
INDIANAPOLIS, Ind. --Good Saturday evening! What a difference 24 hours can make! Temperatures were at record levels on Friday with highs in the mid-70s and it all went downhill from there! We had strong storms that moved through Friday night producing wind gusts in excess of 45 mph at times. Here's a look at some of the local storm reports.
After the high winds, heavy rain and small hail blew through, colder air settled in. Temperatures were in the 30s much of the day Saturday with strong gusts to 36 mph. Wind chills were in the mid-20s much of the day.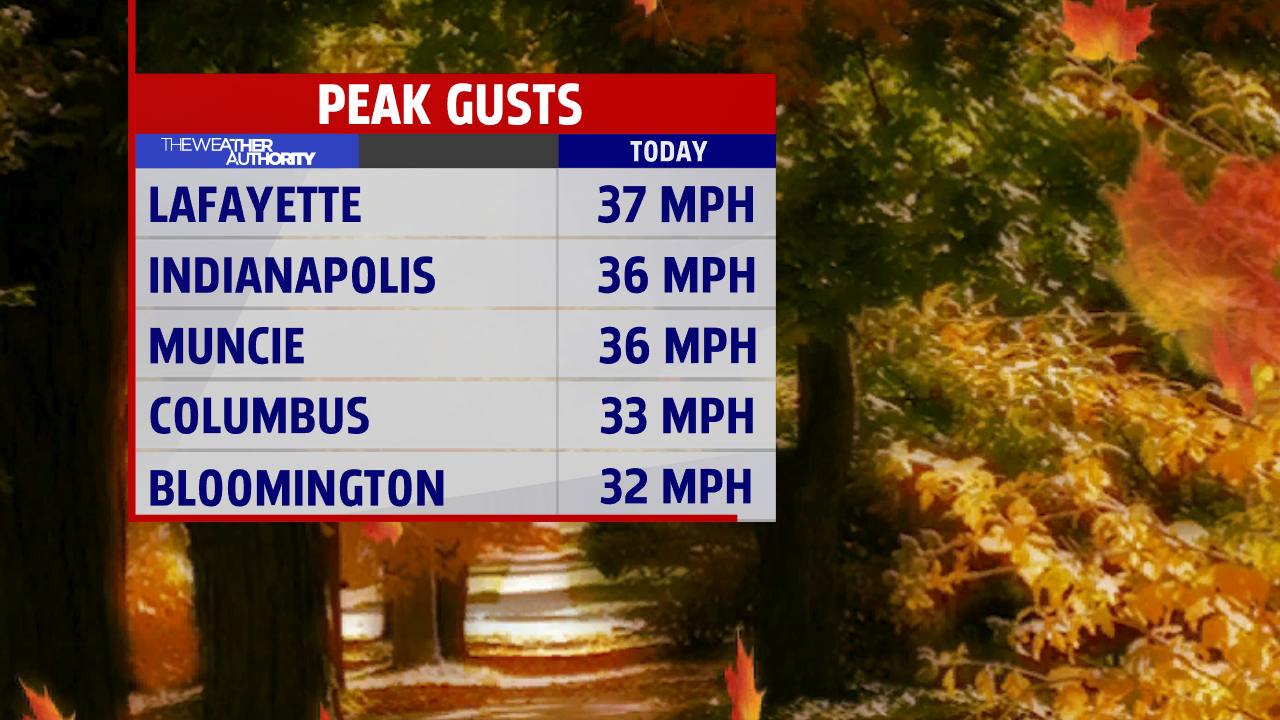 Tonight, look for a clear sky with lows in the low to mid-20s. You'll need a heavy coat as winds will be breezy overnight with wind chills down in the upper teens. Wind chills Sunday will be in the upper 20s and low 30s in the afternoon.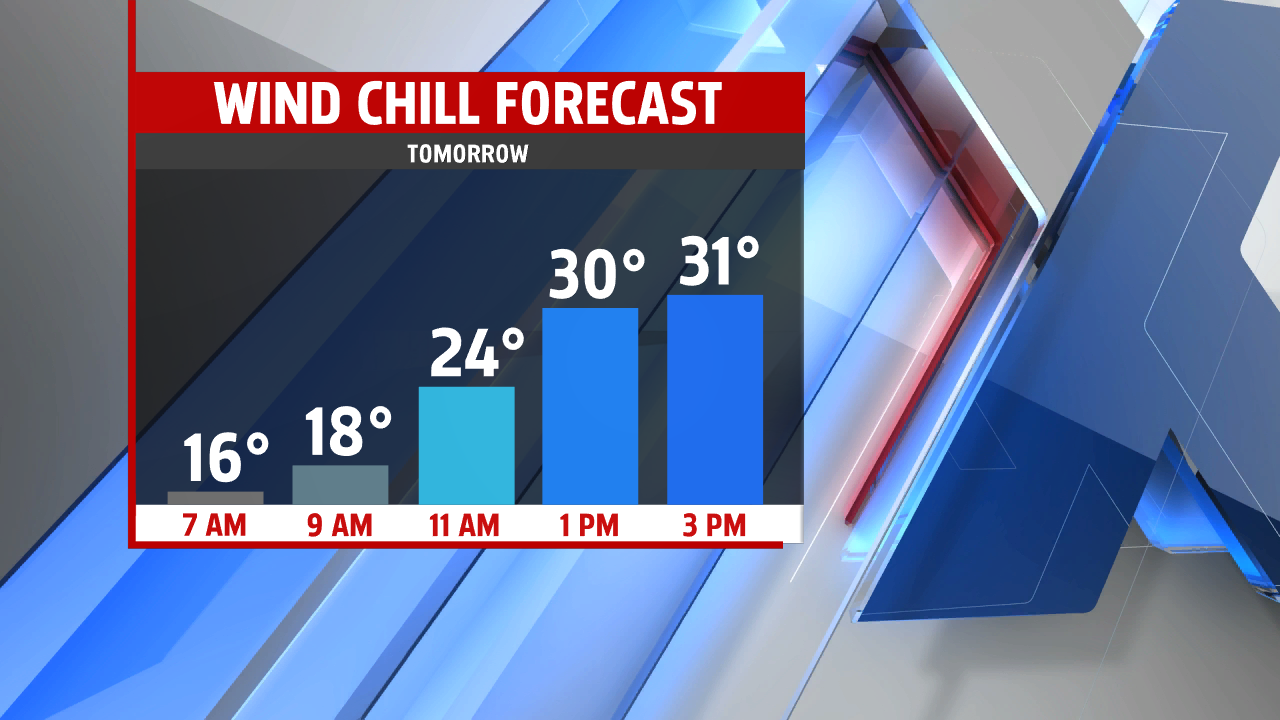 Some lake-effect snow showers are possible across northeast Indiana Saturday night into Sunday. Otherwise, central Indiana looks partly cloudy to mostly sunny.
Monday will bring a slight warm-up to the mid-40s with near 50 degrees expected by next Tuesday. More rain will spread into the area Tuesday night into Wednesday with some lingering showers around Thanksgiving Day morning.