This is an archived article and the information in the article may be outdated. Please look at the time stamp on the story to see when it was last updated.
INDIANAPOLIS, Ind. --Good Monday afternoon and happy first day of spring! Central Indiana had a round of thunderstorms this morning producing some heavy rainfall and small hail and a second round of t-storms has been moving through this afternoon.
One storm tracked into central Indiana from northeast Illinois! It had a history of producing half-dollar sized hail. It continues to push through central Indiana at the 5 p.m. hour and will exit the state around 7 p.m. Additional storms will continue east of Indianapolis through the afternoon and evening. The strongest storms will produce heavy rain and hail.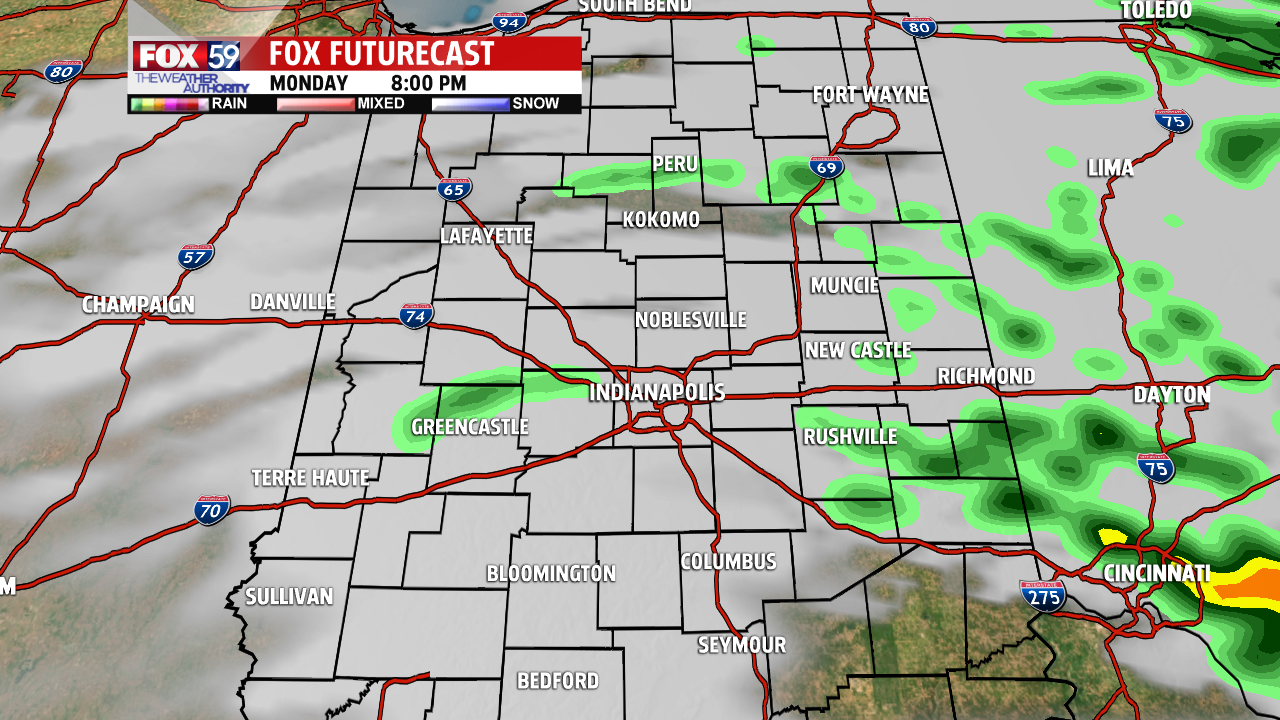 Here's a look at some of the hail pics we received this afternoon. The first one is from the north side of Indy. The second one is from Justin Sparks in Boone County.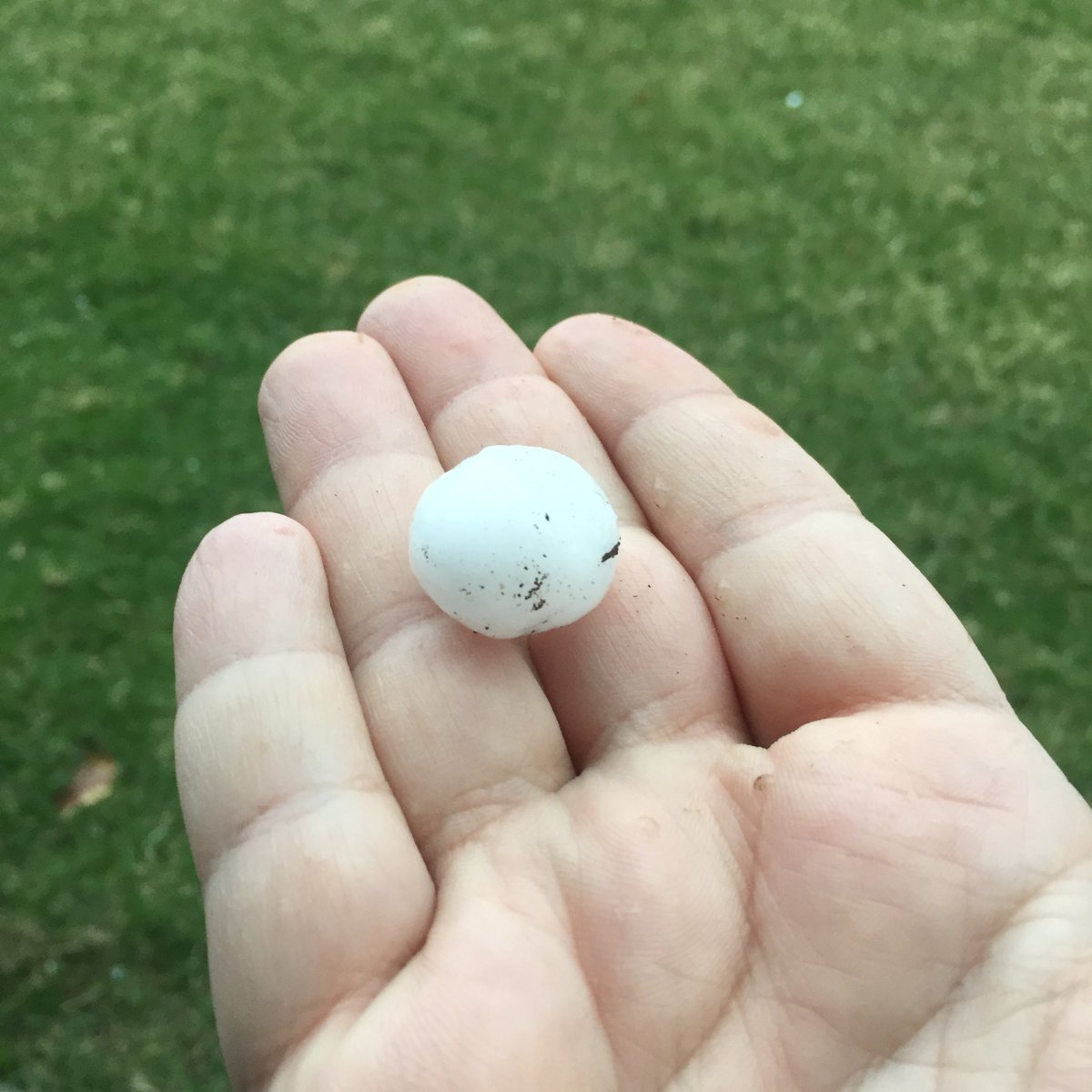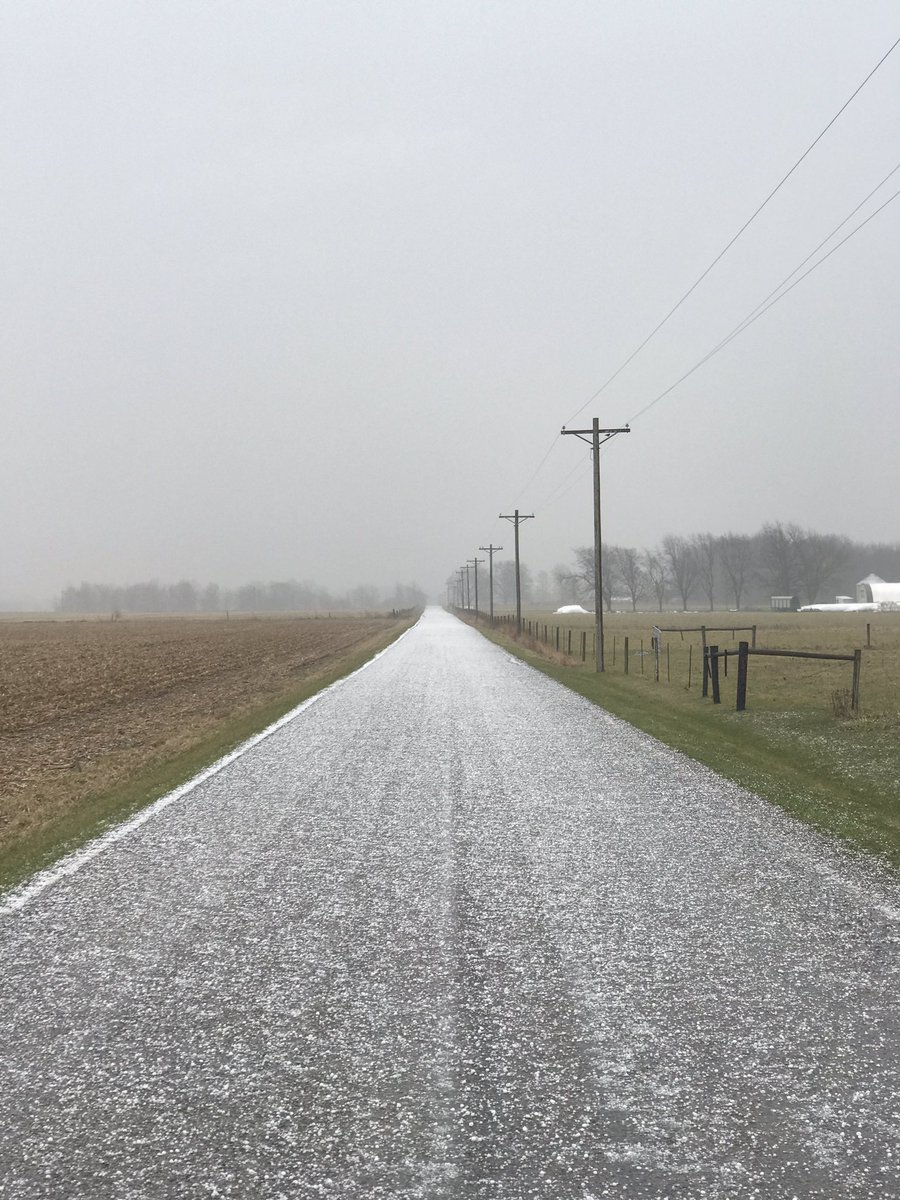 Overnight we'll have patchy fog and a mostly cloudy sky. Temperatures will be near 40 degrees as we pick up a north wind at 5 to 15 mph. Tuesday will bring a partly sunny to mostly cloudy sky with highs in the mid-50s and breezy north winds. There will be a slight chance of a shower in the evening.
High pressure will build in Wednesday and it will be the coldest day of the week with highs in the mid-40s.
Temperatures will warm to near 70 degrees by Friday with windy conditions. Chances of rain and storms will arrive again Friday night and again Saturday. Sunday will bring some showers. Overall, the pattern turns a bit warmer and more stormy past mid-week. --Danielle Dozier