This is an archived article and the information in the article may be outdated. Please look at the time stamp on the story to see when it was last updated.
Several counties across central Indiana are dry this midday with the Indianapolis area seeing a nice mix of sunshine and cloud cover. However, Guardian radar is still picking up on isolated rainfall in our northernmost counties.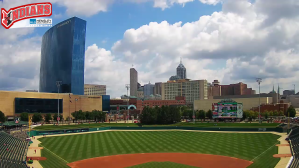 A few showers and thunderstorms may still fire up this afternoon and evening. Severe weather is not expected, but there could be a couple heavy downpours associated with the thunderstorm activity.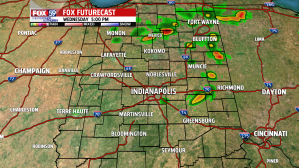 Highs today will be seasonal and will climb into the mid-80s. The forecast high for Indianapolis is 84°, which is the average high temperature for early August!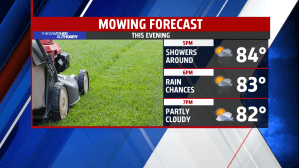 The rain chances will diminish late in the evening with skies becoming partly cloudy overnight. Light fog may develop early tomorrow morning with the recent rainfall, light winds and dew point temperatures in the mid-60s. Lows will drop into the mid to upper 60s tonight.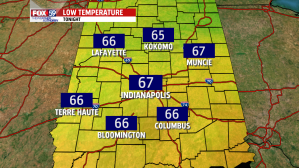 More sunshine arrives for tomorrow as temperatures rise into the mid to upper 80s. Storm chances will return for the weekend with highs in the mid-80s Saturday and Sunday.