This is an archived article and the information in the article may be outdated. Please look at the time stamp on the story to see when it was last updated.
INDIANAPOLIS, Ind. --Good Monday afternoon! What a day of weather across central Indiana! We had torrential downpours and frequent lightning out there early this morning with storms moving through Indianapolis between about 4:40 a.m. and 9 a.m. This led to a flash flood threat and a daily rainfall record for the city of Indianapolis. Indy saw 2.69 inches of rain this morning which broke the previous record of 2.61 inches from 1996.
Rainfall amounts of up to 2.75 inches were recorded and the map below shows the radar estimated pockets of heavy rainfall. The darker green/yellow blobs represent radar estimates of up to 2.75 inches!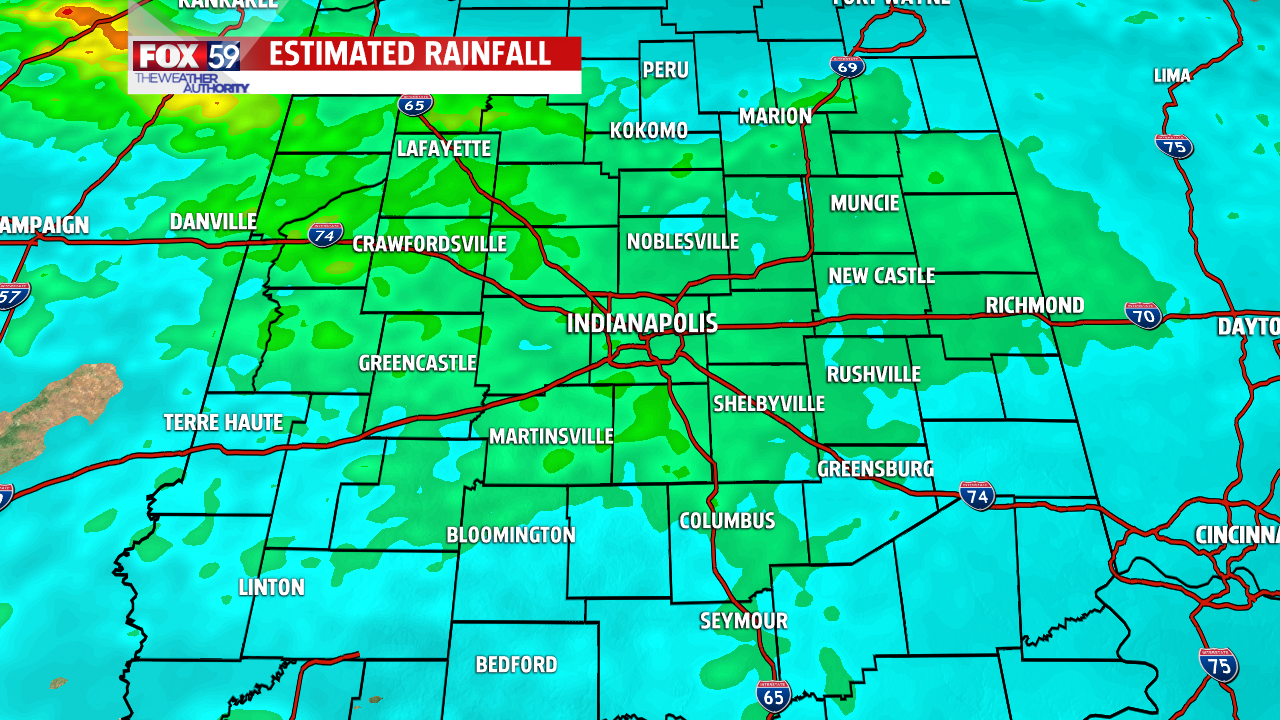 Hi-res models show the potential for additional storms this afternoon and evening which will pose a flash flood threat.
The overnight hours will bring a slight chance of storms with patchy fog and lows in the upper 60s. Highs Tuesday will be in the mid-80s with a mix of sun and clouds. We'll have a slight chance of a shower or t-storm on Tuesday. A stretch of hot weather will develop through the weekend as high pressure builds in the Plains and Midwest.
Highs will reach the 90s by Thursday and mid-90s into the weekend. In fact, we look to see the hottest weather we've had all year this week. Heat indices will be around 100 degrees too so stay hydrated, especially if you're spending time in the sun or are going to the Brickyard 400 race this weekend! --Danielle Dozier