This is an archived article and the information in the article may be outdated. Please look at the time stamp on the story to see when it was last updated.
Good Sunday morning! Another cold start with temperatures in the mid to upper 30s. The cloudy skies we are seeing right now will slowly clear out this afternoon.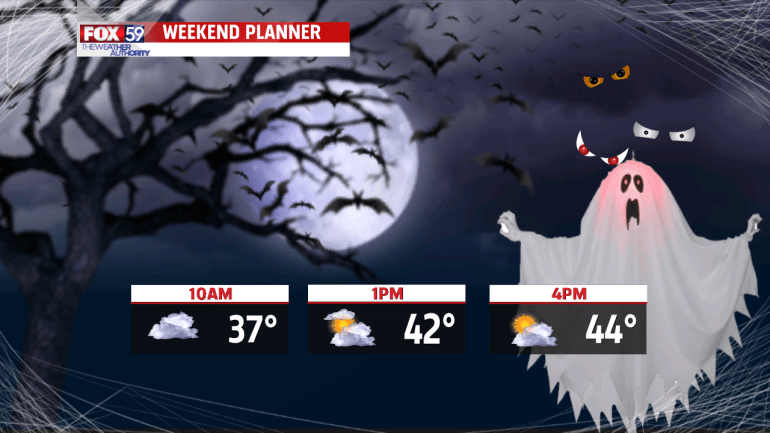 Afternoon highs still running below normal, we only reach the mid 40s.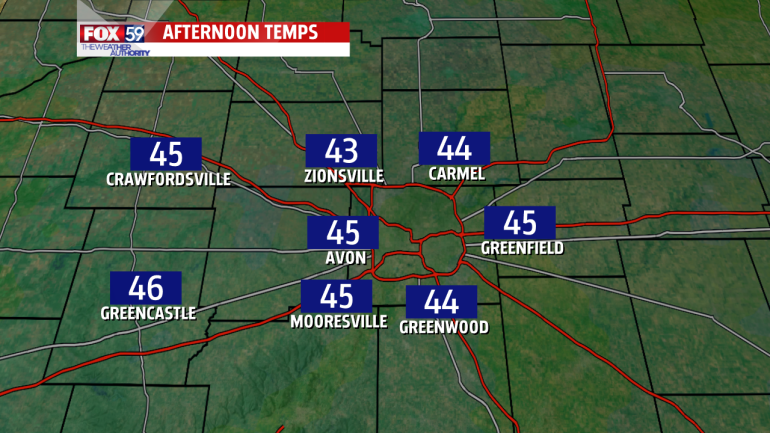 Halloween is looking great! A mix of sun and clouds during the day and dry conditions for Trick or Treating.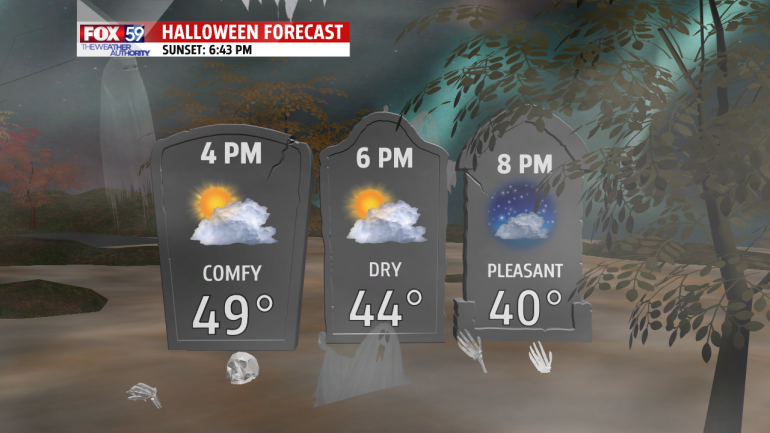 As a warm front moves in midweek it not only brings rain but also bumps our temperatures up. The mild temperatures stick with us into the weekend as do the rain chances. Wednesday morning a wintry mix is possible with temperatures hovering near freezing. No accumulation is expected and precipitation will transition to all rain mid morning with warming temperatures.