This is an archived article and the information in the article may be outdated. Please look at the time stamp on the story to see when it was last updated.
Happy Saturday! It is a cloudy start to the weekend with temperatures in the upper 30s. The clouds will be with us all day helping to keep temperatures down a bit, only reaching the lower 40s.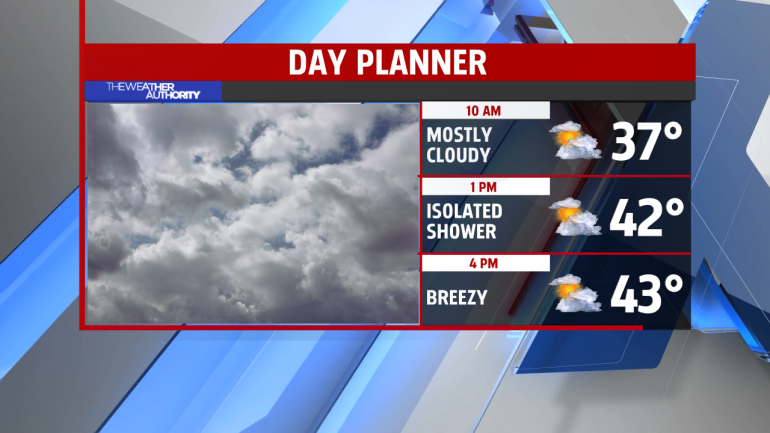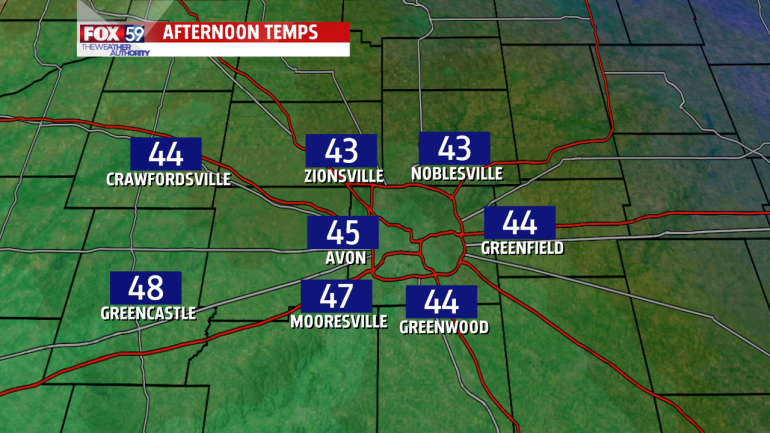 A disturbance moving through the Great Lakes could cause a few snowflakes this morning, mainly northeast of the city.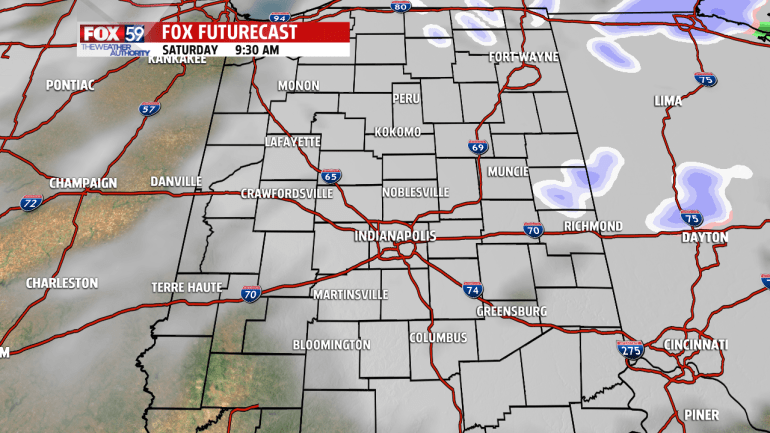 The same system could also produce a few light rain showers during the afternoon. These will be very hit and miss with most of the state remaining dry.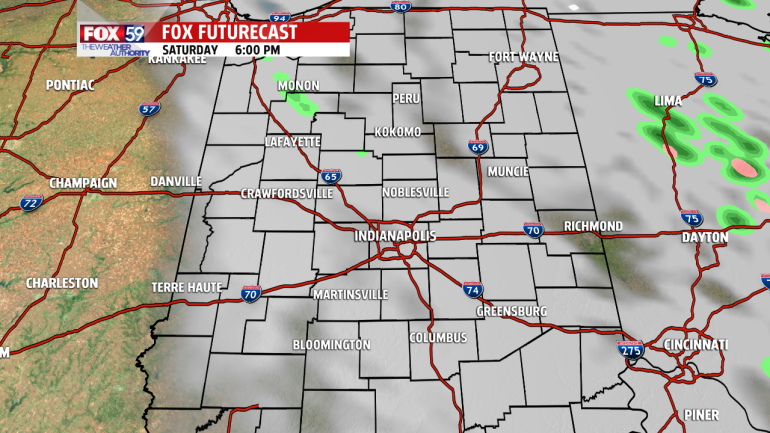 Sunday begins with a little fog in the morning and a sunnier afternoon. Tomorrow temperatures warm back up to seasonal averages in the lower 50s. The work week starts off mild and soggy at times.