This is an archived article and the information in the article may be outdated. Please look at the time stamp on the story to see when it was last updated.
Happy Saturday! It is a chilly start with temperatures in the 50s and even upper 40s northeast of the city! What is left of Harvey continues to increase cloud cover in central Indiana with a few showers.
Clouds will decrease this afternoon as Harvey moves out of the area. Temperatures will still be on the cool side, only hitting the low to mid 70s.
As a trough moves through early Sunday morning a few showers are possible. Any rain and cloud cover quickly clears out midday Sunday, leaving us with plenty of sunshine.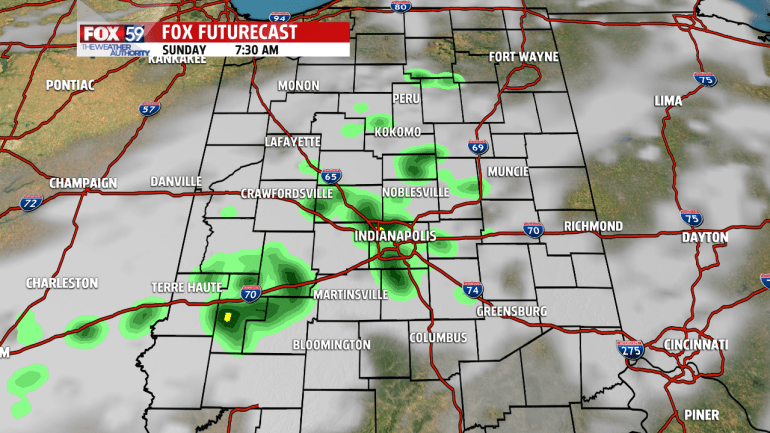 Sunday temperatures begin to heat back up to seasonal averages in the lower 80s. The heat continues to build Labor Day as strong southerly winds develop and boost highs into the upper 80s!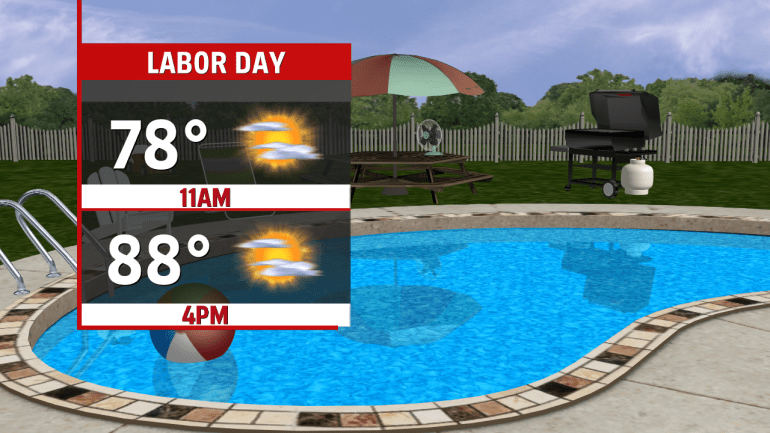 A cold front arrives Monday evening bringing a quick end to warm up. Rain and storms will develop as the front moves through Monday night into Tuesday morning. Behind the front cooler air settles in returning the fall like feel with temperatures in the 70s.