This is an archived article and the information in the article may be outdated. Please look at the time stamp on the story to see when it was last updated.
Buckle in for the winter-like weather. It's here to stay for a while. Highs today did make it to 40° in Indianapolis but that was shortly after 1  A.M. By the afternoon, temperatures had dipped into the mid 30's and will drop below freezing tonight. Average high temperatures aren't falling as quickly anymore, but this afternoon's temperatures still made us feel like we're in late December/January.
On and off light rain/snow showers will continue into the late evening hours before tapering off overnight. Although the precipitation will end this evening, moisture on the ground could still create for some slick conditions on untreated roadways, especially by early tomorrow morning as temperatures drop below freezing.
Wind chill temperatures will stay chilly though the night, running about 5-10 degrees cooler than the actual temperature.
Get used to the cold, more chilly days are in the forecast, A strong northwesterly wind flow will persist through the next several days and keep temperatures well below average.
Tomorrow, temperatures only rebound a few degrees, back into the mid 30's. Then, flurries and some isolated light snow showers return to Central Indiana.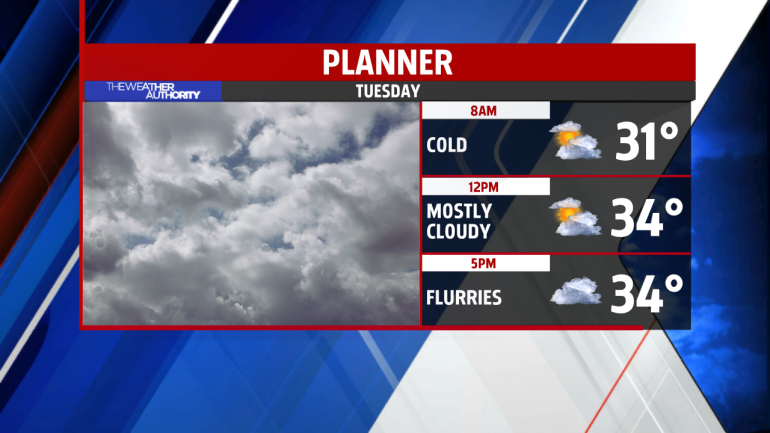 Better chances for snow will come Thursday evening, however, an accumulations will be still be minor.