This is an archived article and the information in the article may be outdated. Please look at the time stamp on the story to see when it was last updated.
COLDEST DAY
The afternoon temperarue never reached the 30° mark Thursday making this the coldest afternoon since February.  The last sub-freezing high temperature came last Valentine's Day.
It's the first arctic blast of the season, a season that has only produced 11 nights below freezing.  Coming off the 2nd warmest fall on record we just aren't acclimated to the cold yet so this may sting.
Snow flurries added to the flavor of the season Thursday afternoon.  The flurries and brief snow showers are expected to diminish after sunset.
TEMPS IN THE TEENS TONIGHT
The forecast low of 16° overnight will be the coldest December temperarue in two years!  Last December was the 12th warmest ever with the coldest low of only 21°.
WEEKEND SYSTEM(S) BEAR WATCHING
The weekend weather forecast has plenty of questions and still very few answers at this point.  A variety of solutions are still on the table as pieces of energy ride the jet stream into the Midwest.
Snow is to develop ahead of an upper level low and spread into Indiana later Saturday night.  The current forecast is for accumulating snowfall over north-central to northern Indiana, Illinois and lower Michigan.  The probability of a 4" snow fall is on the rise.  Most important is that if you plan to travel north late Saturday snow accumulation is possible but amounts, intensity and locations are still under review and will be adjusted as new data becomes available.
The first 'wave' of precipitation could bring a sticking snow here before ending or mixing with and change to rain early Sunday.  A temperarue rise above freezing is currently forecast, so any snow accumulation at this distance locally appears to be light.
ROUND TWO?
It is looking more like a secondary low pressure, storm system at the surface will race into the state starting late Sunday into Monday. This system will bring another round of rain/snow sleet and or a combination of all wintry weather. I'm posting below the forecast weather map for 7 am Monday and 7 am Tuesday off the overnight EURO model run.  It is not the most favorable track for big snow here but this forecast will require plenty of updating at this distance.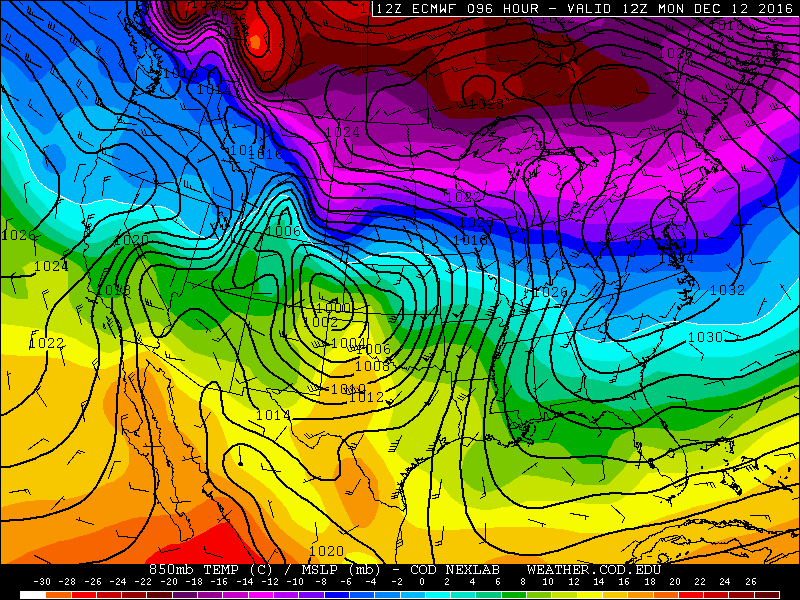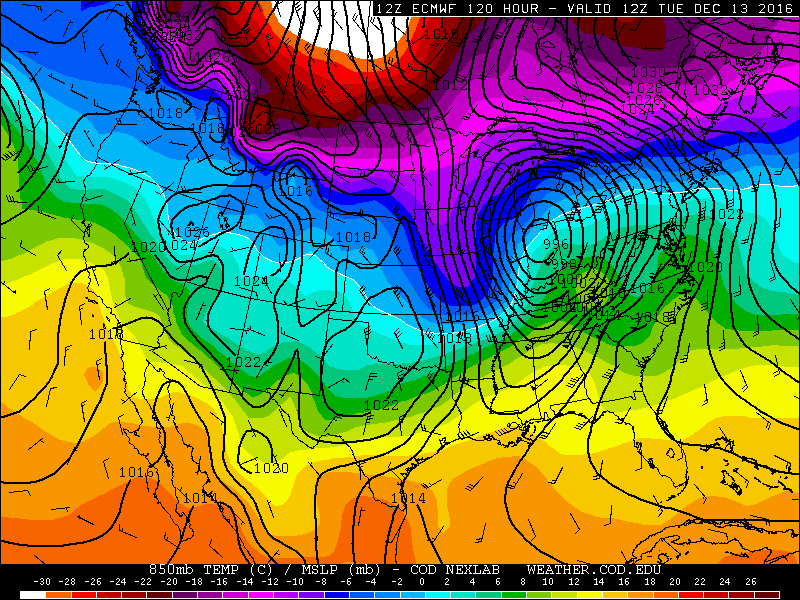 We will hawk over the upcoming computer runs and additional data and keep you up to date!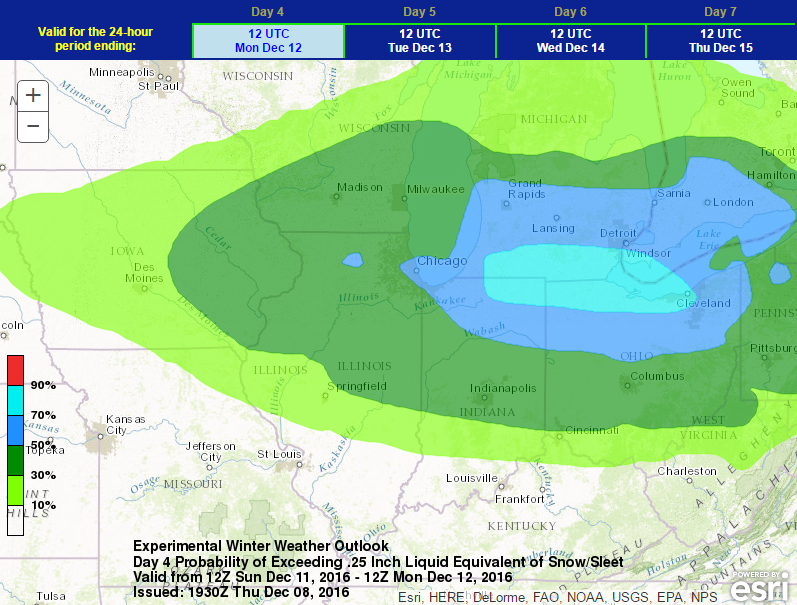 The National Weather Service probability of .25" liquid of snow/sleet ending Monday morning.  Hints of a sticking snow but temperature profiles are still unclear for snow, rain or sleet.  Trends are being monitored for Sunday night into Monday morning.
NEW ARCTIC BLAST NEXT WEEK
A surge of colder air is expected again next week behind a passing arctic front Tuesday night into Wednesday.  This looks to be even colder than the current blast, with temperatures potentially reaching the single digits later next week.  Be sure to stay up to date on line and on air.  Plus follow along with me at Facebook and Twitter