This is an archived article and the information in the article may be outdated. Please look at the time stamp on the story to see when it was last updated.
ARCTIC AIR FOR THE WEEKEND
A massive Arctic high pressure will dominate our weather and much of the U.S. through Sunday night.  The barometer will climb as the center of the high moves overhead by early Sunday morning.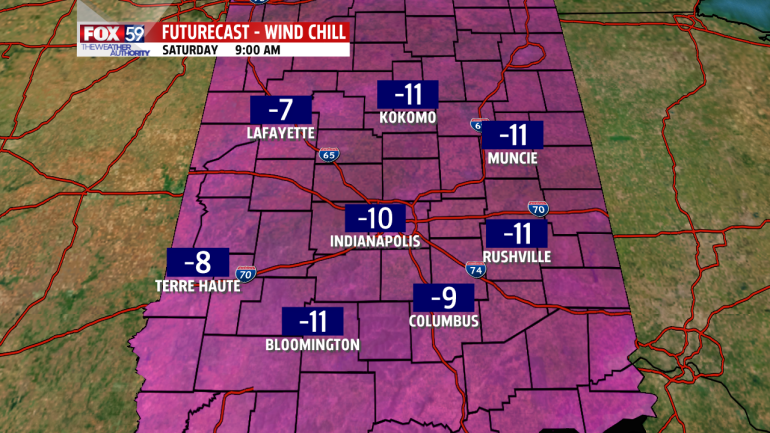 The high temperature of 11° Friday is the coldest since mid February of 2015.  That's and awfully low starting point entering the overnight hours.  We are forecasting the coldest of the season early Saturday with a predicted low of -2°.  The last sub zero low came December 19th at -1°.  Once again, we haven't had a temperature of -2° or colder since February 24th, 2015.
Winds will be light early Saturday morning but even the slightest of breeze will bring a bitter wind chill of -5° to -15° by sunrise.
DEEP SOUTH BRACES FOR SNOW
The surge of arctic air has reached the deep south, hard freeze warnings are posted as far south as New Orleans.  Further northeast winter storm warnings blankets Mississippi, Alabama, Georgia and extend northeast into Virginia.  a foot of snow could fall in parts of the Carolina's and western Virginia by Sunday morning.
SURGING TEMPERATURES NEXT WEEK
A strong warm up will be underway quickly starting early next week.  The polar branch of the jet stream will quickly retreat as a flatter (zonal) flow jet stream develops.  The temperatures will surge again nearing or topping 50° by Tuesday on strong southwest winds and a powerful storm in the Central Plains.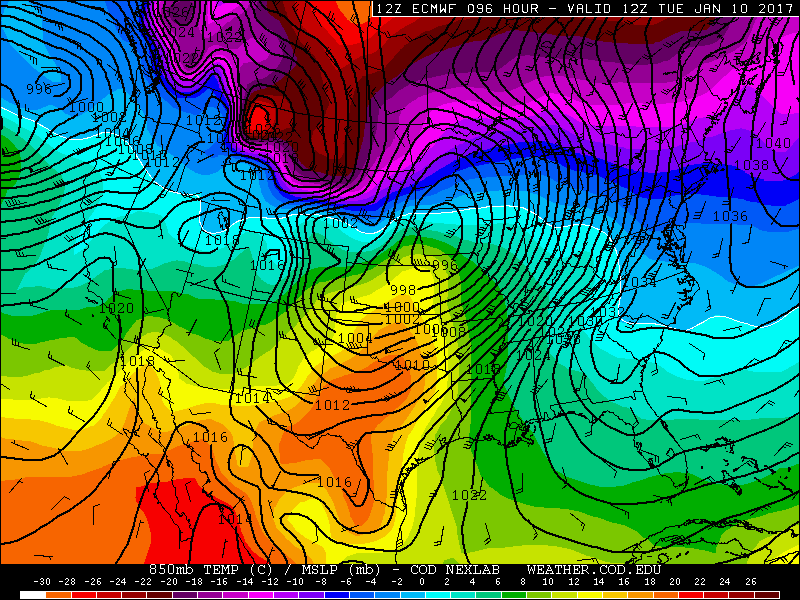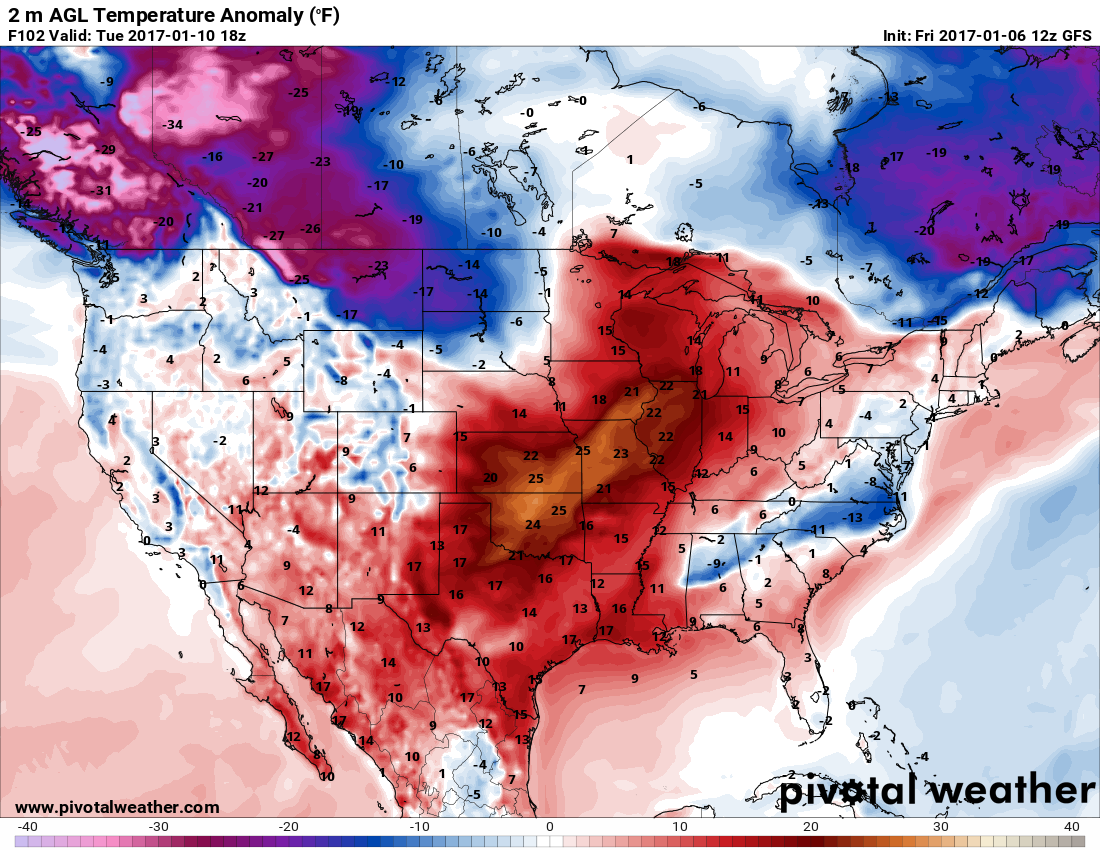 WILD WORK WEEK FORECAST
One of the most challenging 7 day forecasts that you'll find. With a HUGE temp tug-o-war underway next week!  After the warm up the frigid air will loom north as unseasonably warm air builds into the southeast U.S.
There will be many days where temperatures are rising and falling.  Big temperature swings could continue into next weekend.  When temperature spreads are this tight (tight thermal gradient) jet stream winds blow strong and more powerful storms will follow.  Stay tuned, there will be some interesting times weather-wise in the upcoming 7 to 10 days.