This is an archived article and the information in the article may be outdated. Please look at the time stamp on the story to see when it was last updated.
High pressure for the win this afternoon as we enjoyed gorgeous blue skies across central Indiana.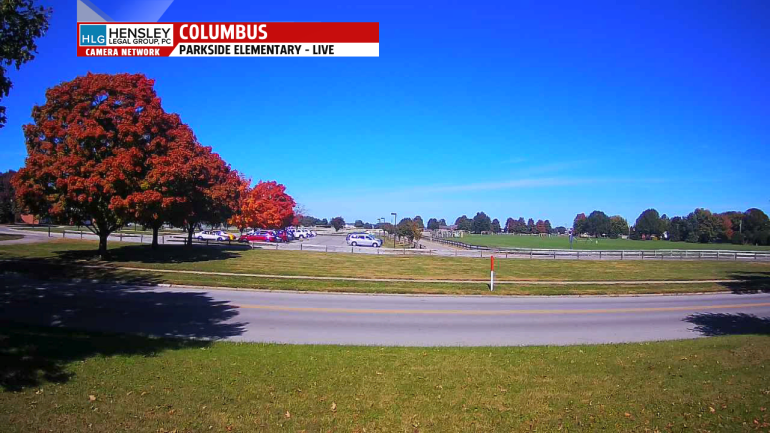 However, temperatures are still far below the average for this time of year. This makes two weeks straight of below average temperatures. After what started as the warmest October on record, it is ending with more of a mid to late November-like feel.
You'll need the jacket tonight as temperatures quickly drop into the 40's near sundown. Plus, we can plan on another frosty start to the morning, for many, on Thursday. As temperatures once again dip into the mid 30's, this will be the 10th night in a row where temperatures fell below 40°. Keep in mind that the average low temperature is 42° right now.
Tomorrow will feel much like today with high temperatures in the low to mid 50's. However, you'll notice the change in the sky conditions. Clouds increasing throughout the day will provide for a less sunny afternoon before rain chances arrive on Friday.
If you're looking for a chance to hit the lawn. Thursday will be the best day for it. Rain chances return Friday through early next week. However, if you miss the opportunity tomorrow, don't worry. You'll be able to get the mowing done in between showers this weekend. Saturday will be more widely scattered and better chances for rain on Sunday will come in the evening hours.
Our cool spell is going to continue for the rest of October. By Monday, we could be seeing the coolest high temperatures of the season. However, if you don't like the cold, hope is still there for warmer than average temperatures to return. The November outlook is suggesting the probability that we could be seeing a change in the tides next month. However, we will have to wait and see.