This is an archived article and the information in the article may be outdated. Please look at the time stamp on the story to see when it was last updated.
The rain of last night is gone, as the cold front has now passed through the state and ushered all precipitation out east! This will allow for dry conditions and more sunshine today. It will also bring us cooler, more seasonal levels in terms of temperatures. Basically, we are getting back to what November should feel like here in Indiana. Here is your breakdown: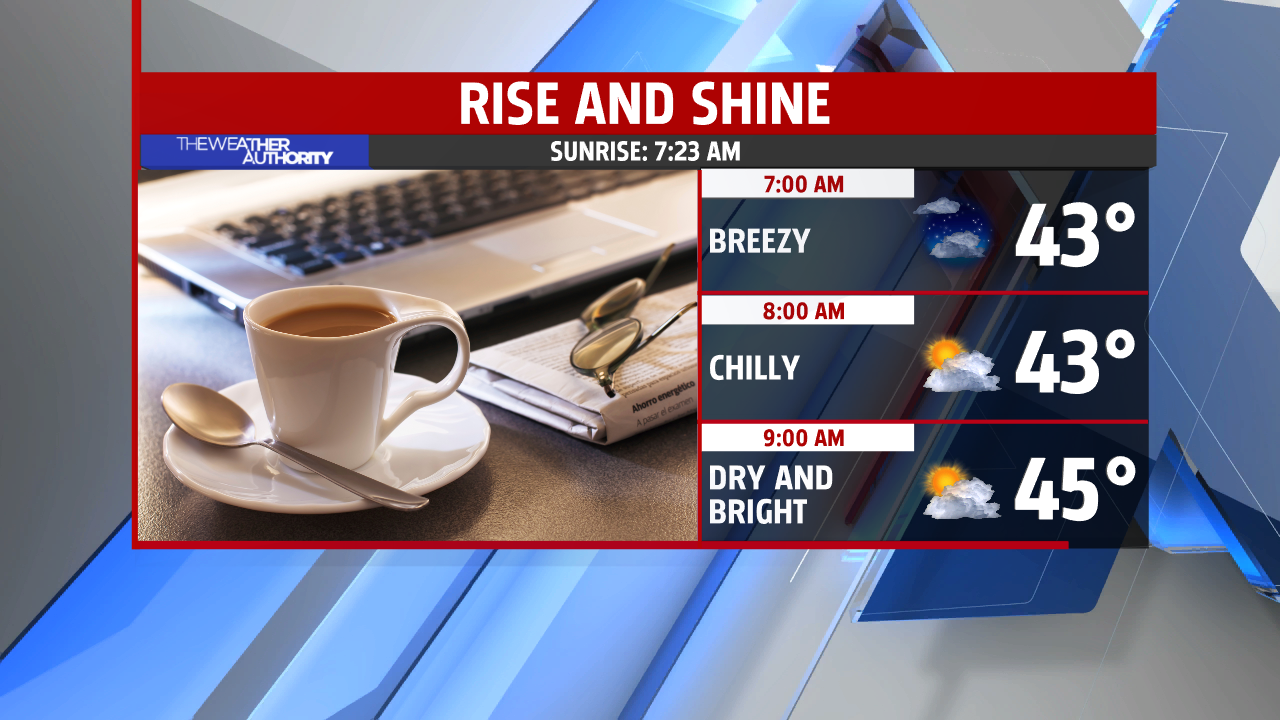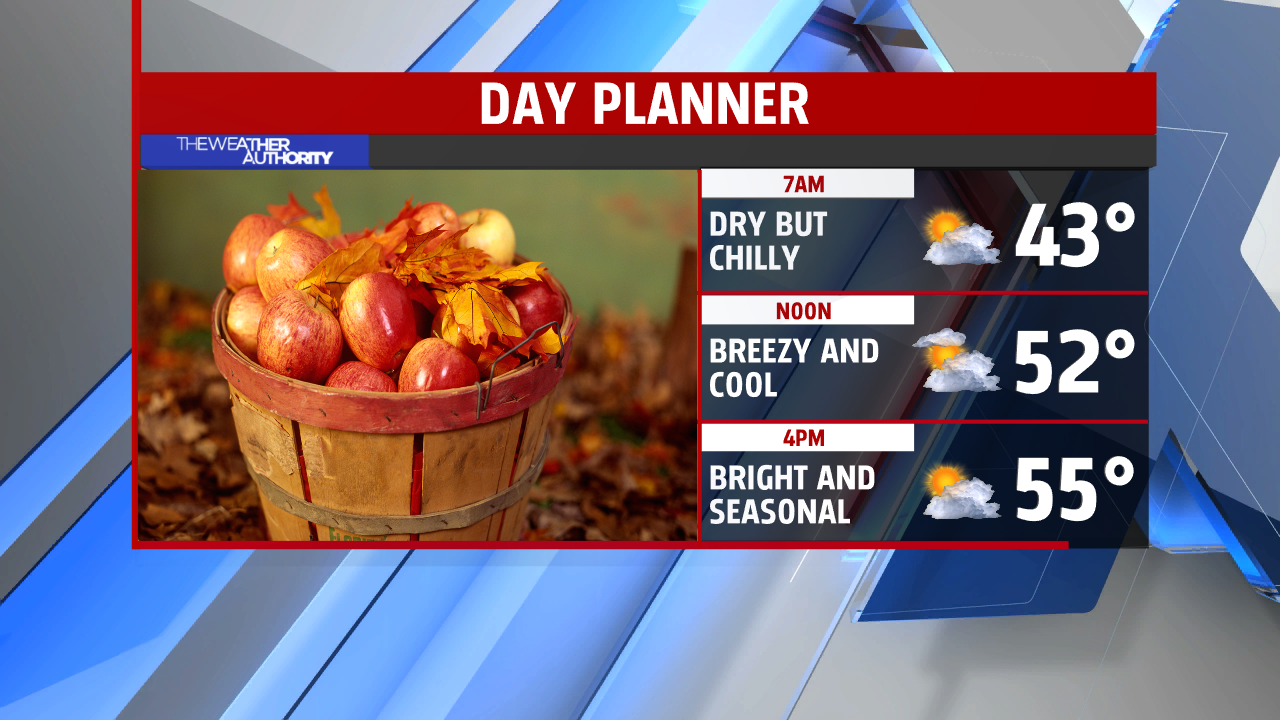 More sunshine should be anticipated in the days ahead, along with some gusty winds at times! Rain chances remain absent until early next week...