This is an archived article and the information in the article may be outdated. Please look at the time stamp on the story to see when it was last updated.
COOL FOR THE SUMMER
It's the 10th day of below normal temperatures this September.  September 2017 running -6° per day below normal and nearly 10° cooler than last September.   Summer isn't over!  Fall does not officially begin for anther 10 days.
September 2017 is the COOLEST to date in 43 years (1974) and ranks 9th coolest all-time thru the 10th.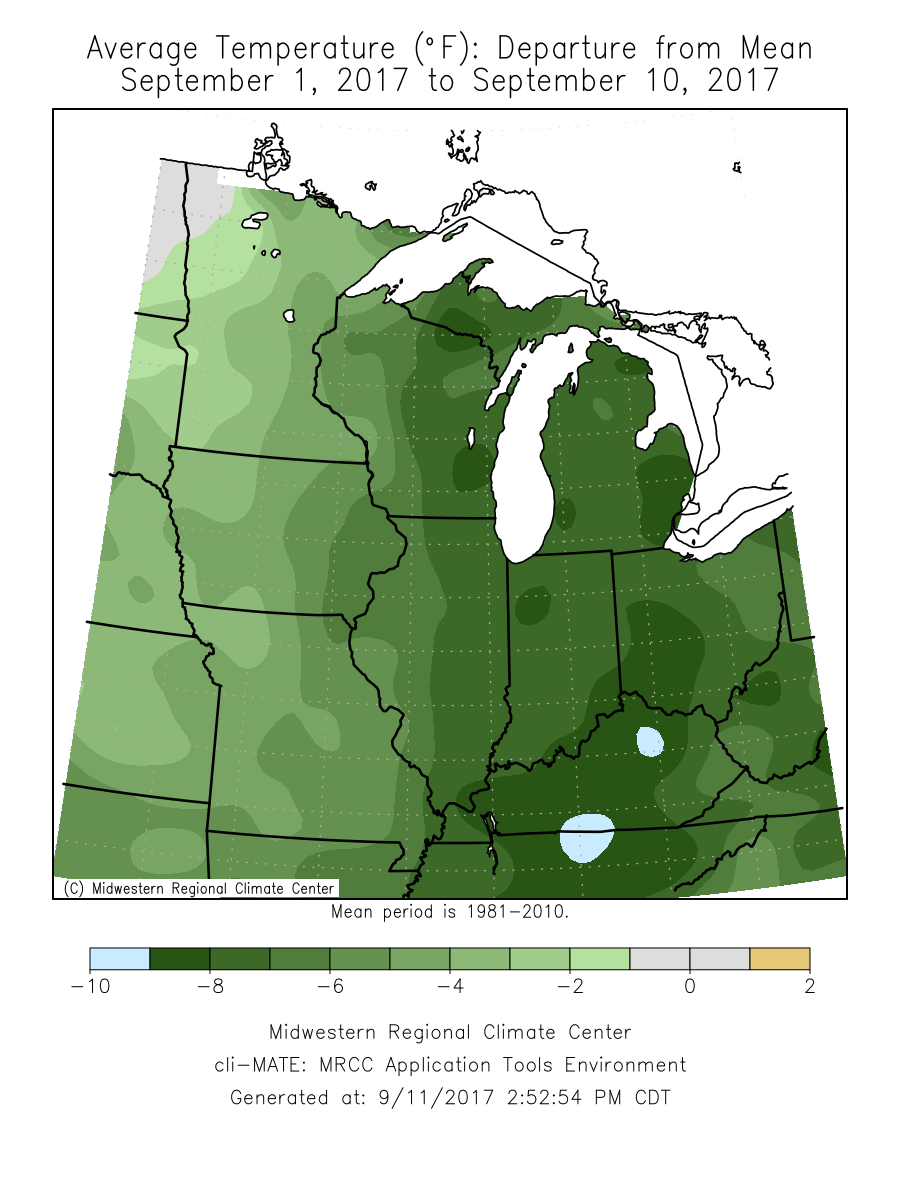 DRY CONDITIONS CONTINUE
Dry conditions continue in central Indiana as we open the work week.  Less than 2″ of rain has fallen officially for Indianapolis since July 28th. Nearing 3″ below normal for the time span.
There is some rain possible from IRMA remnants but at this time and since last week it favors more of southern IN much like Harvey remnants. Forecast RPM radar and satellite for 12 pm Tuesday.
SUMMER STAGES A COMEBACK SOON
After the rain chances and more cool temperatures there are signals that a warmer pattern will be emerging. There is a higher probability of above normal temperatures in the updated 6 to 10 day outlook. Temperatures will surge back tot he 80's starting this weekend and could near 90-degrees Sunday and possibly Monday.  This summer has only produced 8, 90-degree days – less than half the normal.