This is an archived article and the information in the article may be outdated. Please look at the time stamp on the story to see when it was last updated.
Good Friday morning! Indianapolis had a high at 55 degrees shortly after midnight. It may be a mild morning, but the unseasonably warm weather will not last all day! A cold front is going to travel over the state this morning and the boundary will result in falling temperatures this afternoon. It will also push the light showers east of the area by the late morning hours.
The wind will shift out of the west this morning and the change in wind direction will bring colder air into Indiana. Temperatures will likely fall into the mid-40s midday and into the upper 30s by the evening rush hour!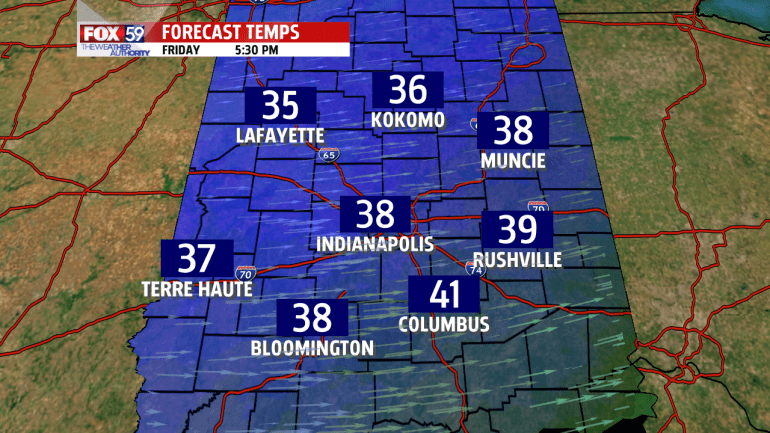 The mainly cloudy sky this morning will turn partly sunny this afternoon! Dry conditions are expected this evening. After midnight, our northernmost counties may see a few flurries. Lows will drop into the mid to upper 20s.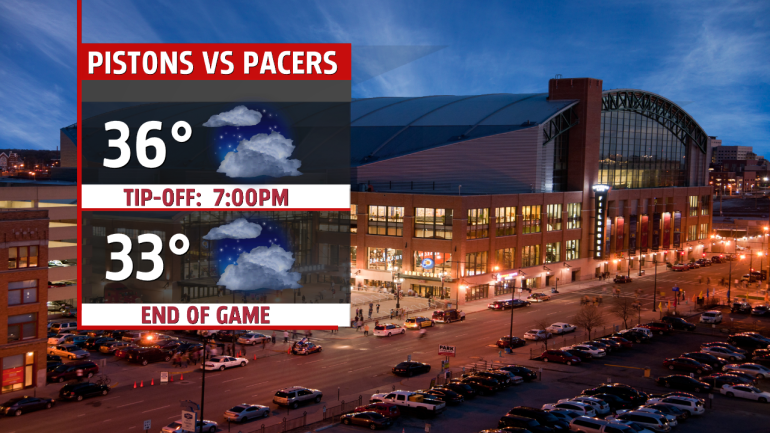 The weekend outlook looks seasonal with highs in the upper 30s by Saturday. Cloud cover will decrease Saturday evening and there should be more sunshine on Sunday!
Another wave of rain will move into the area on New Year's Eve as highs rise back into the mid-40s. However, there is going to be a cold shift in the weather pattern at the start of 2019! Temperatures in the teens make an appearance in the forecast next week.