This is an archived article and the information in the article may be outdated. Please look at the time stamp on the story to see when it was last updated.
Good Friday morning everyone! Once again some patchy dense fog has developed in the state, mainly south of I-70. A Dense Fog Advisory has been issued for portions of the viewing area highlighted in grey until 9 a.m., not including Indianapolis.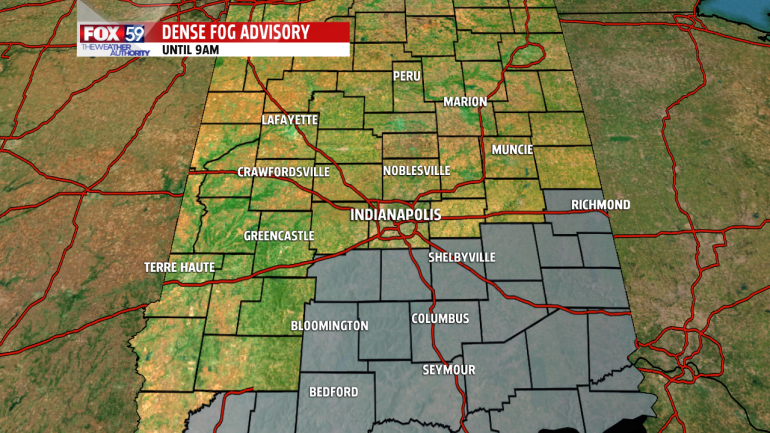 There will be a lot of sunshine starting off our day with increasing clouds later this afternoon and especially during the overnight hours. Highs will once again be in the lower 80s but it will feel more comfortable outside with lower humidity.
Changes are on the way for the weekend with cooler temperatures and rain. Rain will begin Saturday morning and become more spotty in the afternoon hours.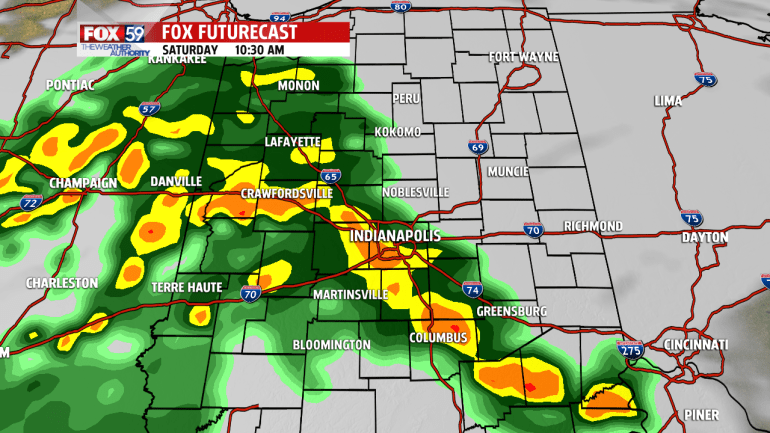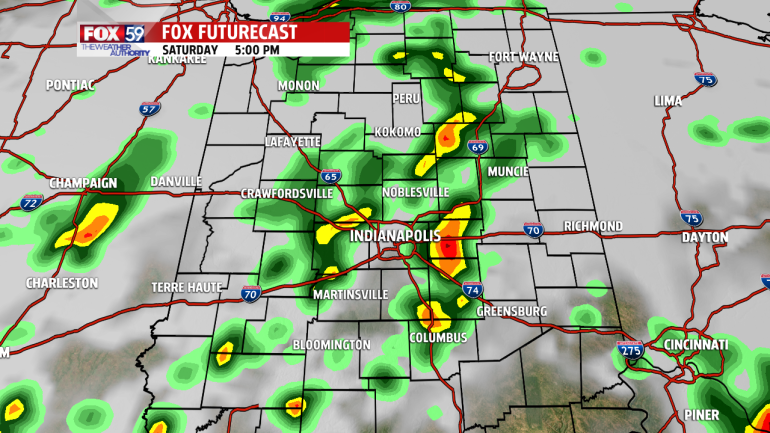 The weekend will also be on the cool side as temperatures will be running below normal in the low to mid 70s.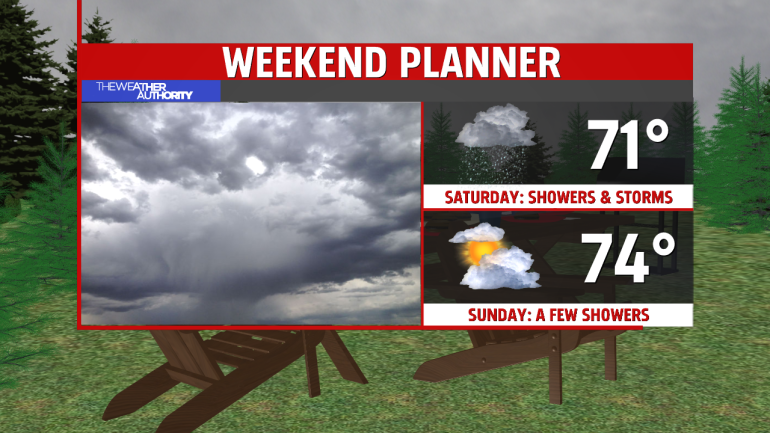 Sunshine and drier conditions return for most of next week with slight rain chances Thursday.