This is an archived article and the information in the article may be outdated. Please look at the time stamp on the story to see when it was last updated.
At this hour, a weak cold front is working its way through the state and cooler air is now on the move toward Indiana. The front is coming through dry and no rain is expected for us. It appears that the high for today will occur around noon today and then temperatures will begin to steady off or perhaps fall a bit by the evening rush! Sunshine should be enjoyed too for most of the day, as we wrap up the last day of November!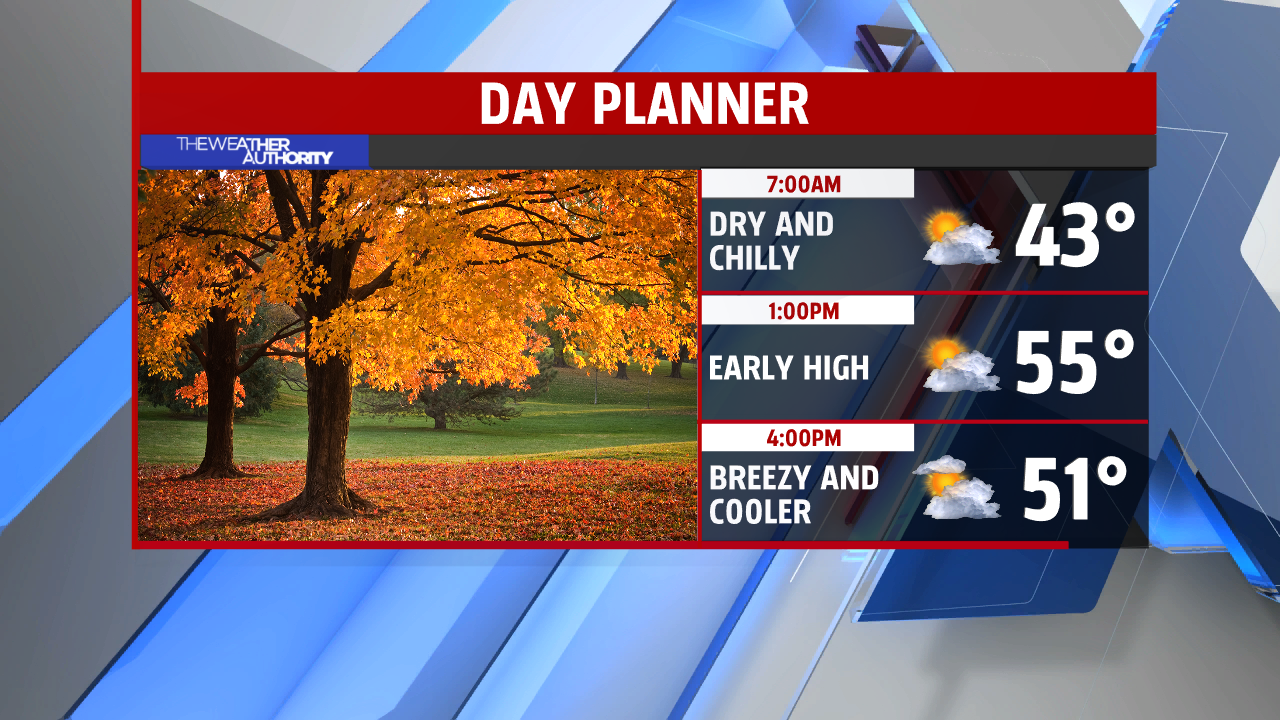 Colder air tonight will settle in and hang with us over the next several days, as we return to more seasonal levels. No rain or snow is expected through Saturday. We continue to watch the evolution of our next storm for Sunday! The ECMWF remains consistent with rain chances building and zero to little snow chances locally. Look for more updates in the days ahead...