This is an archived article and the information in the article may be outdated. Please look at the time stamp on the story to see when it was last updated.
INDIANAPOLIS, Ind. --Good Saturday afternoon! It's another cold day with temperatures in the low 30s and some high clouds around. Those clouds will begin to clear out this evening with one of the coldest nights in about a month expected! Temperatures will drop to the upper teens under a mostly clear sky and light northeast winds. A Freeze Warning is in place for our southern counties. Protect your sensitive vegetation and flowers tonight and for the next several nights! Daylight Saving Time also begins at 2 a.m. Sunday so 'spring forward' your clocks one hour before bed tonight. It's also a good idea to change the batteries in your smoke detectors.
Sunday will be dry but chilly with highs near 40 degrees.
We're watching Monday as a low-pressure system makes its way to Indiana. Temperatures will start in the mid-20s Monday and climb to near 40 degrees. As moisture moves in Monday morning it will be in the form of snow. It may change or mix with rain throughout the afternoon which would cut down on snow totals, especially near and south of Indianapolis. Accumulating snowfall is possible though for Indy with higher amounts expected across northern Indiana where the air will be colder. However, it's still too early to put any snow maps out.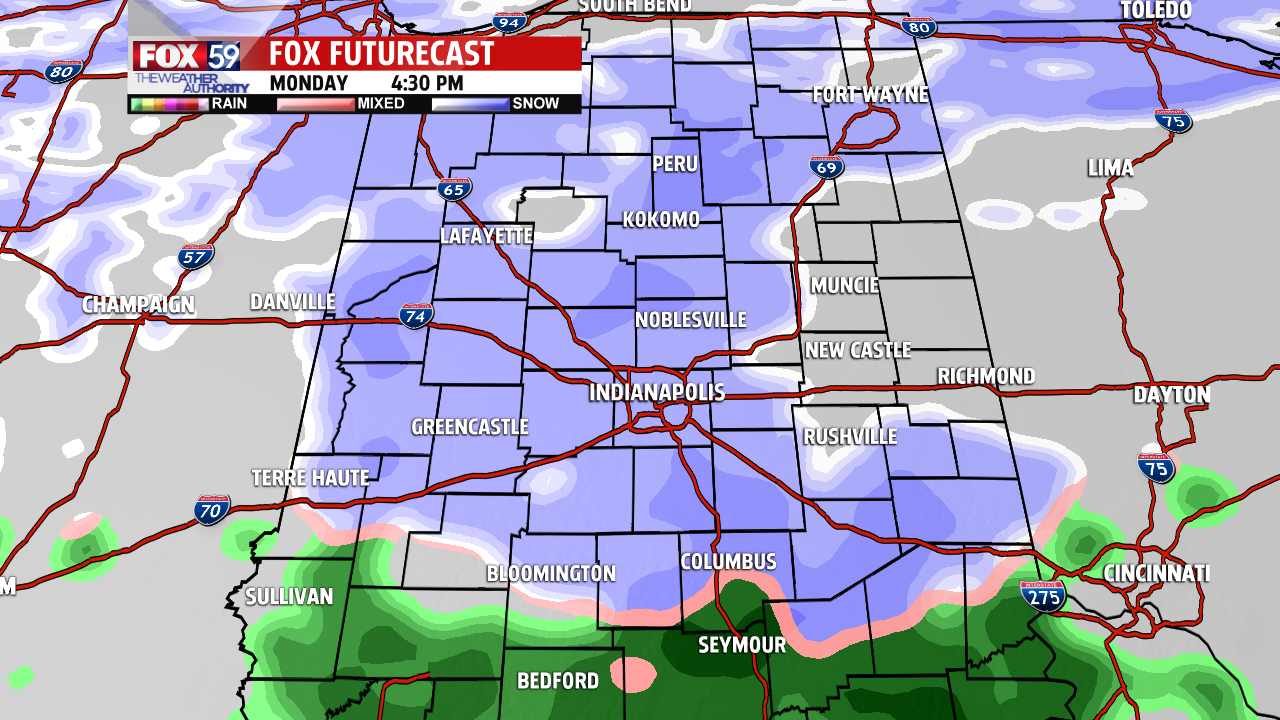 It's been a lackluster snow season for Indianapolis! I crunched the numbers and so far this snow season Indy has only seen 8.7 inches of snowfall. The average is 23.2 inches! Here's how other years shaped up.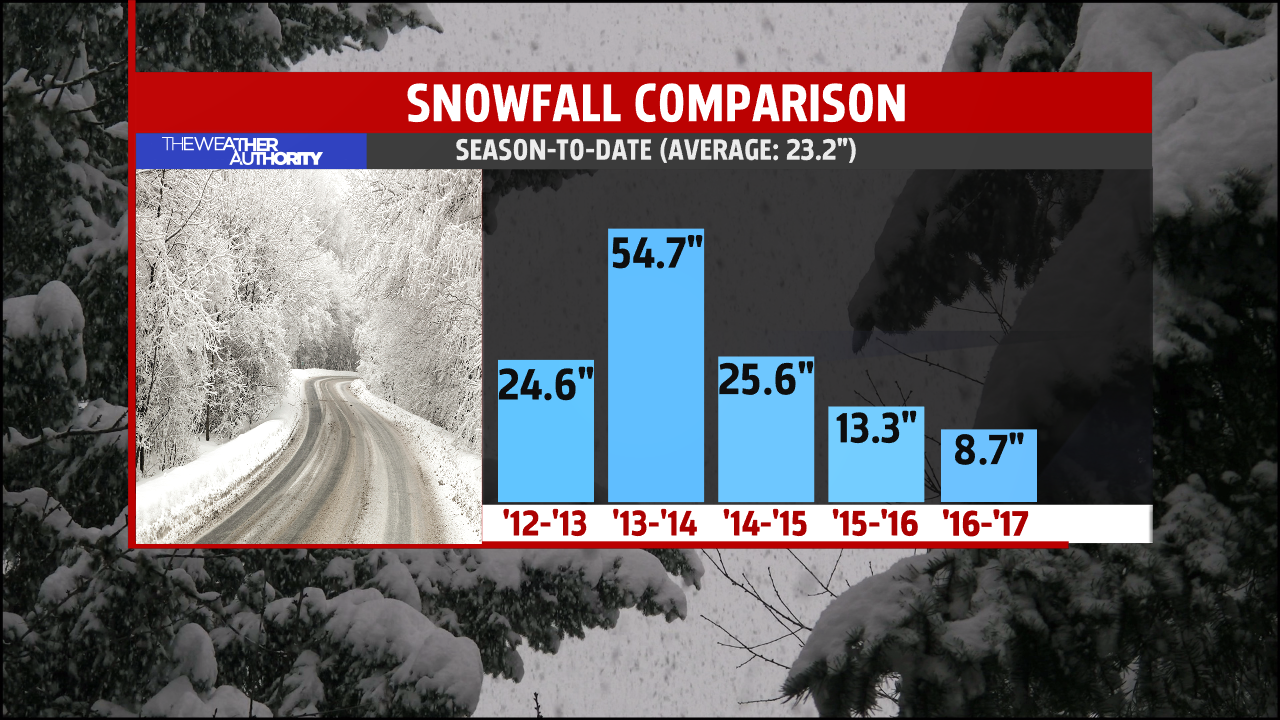 Tuesday will also bring some light snow as Indiana sits under a trough of low pressure. Highs will be near freezing. Welcome back, winter!  Looking ahead, St. Patrick's Day could bring rain as another low moves in and temperatures surge to the low 50s. Stay tuned! --Danielle Dozier