This is an archived article and the information in the article may be outdated. Please look at the time stamp on the story to see when it was last updated.
More sunshine and dry weather today, as temperatures return to seasonal levels of 84°! You may notice a slight increase in humidity or higher dew points late in the day making for a more sticky evening. Regardless, still great for the Indians game tonight or Indiana State Fair festivities.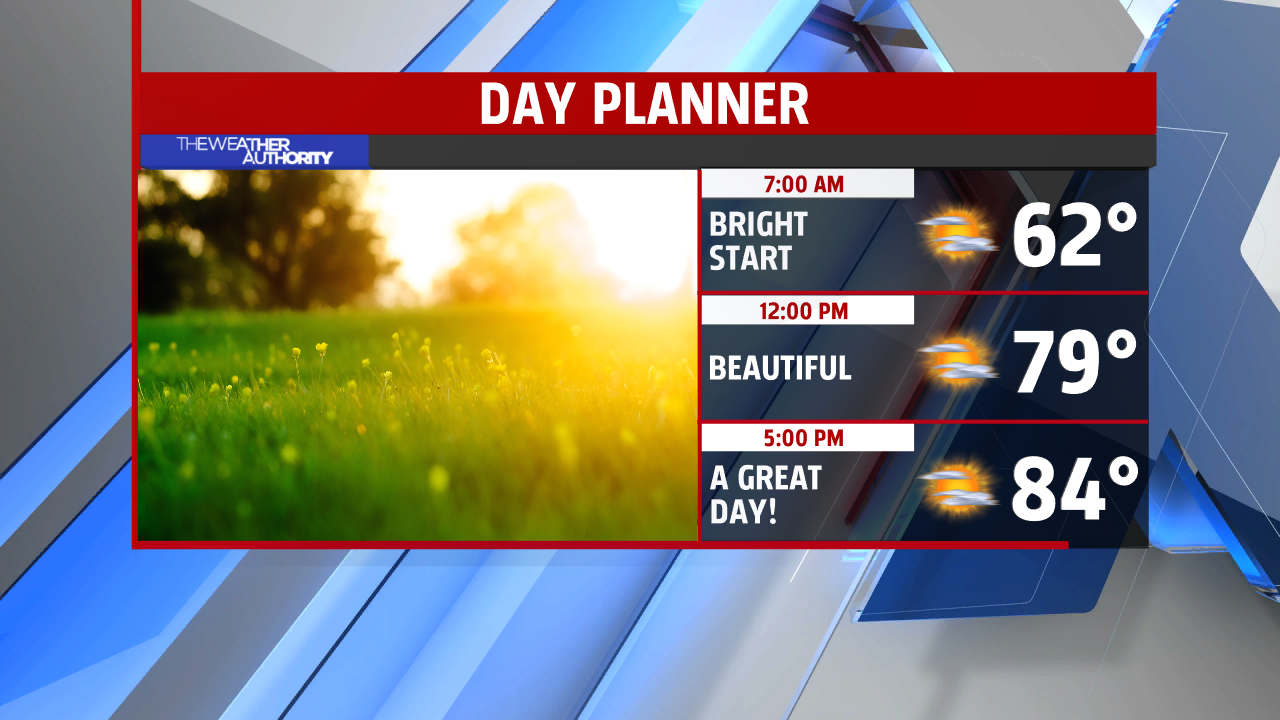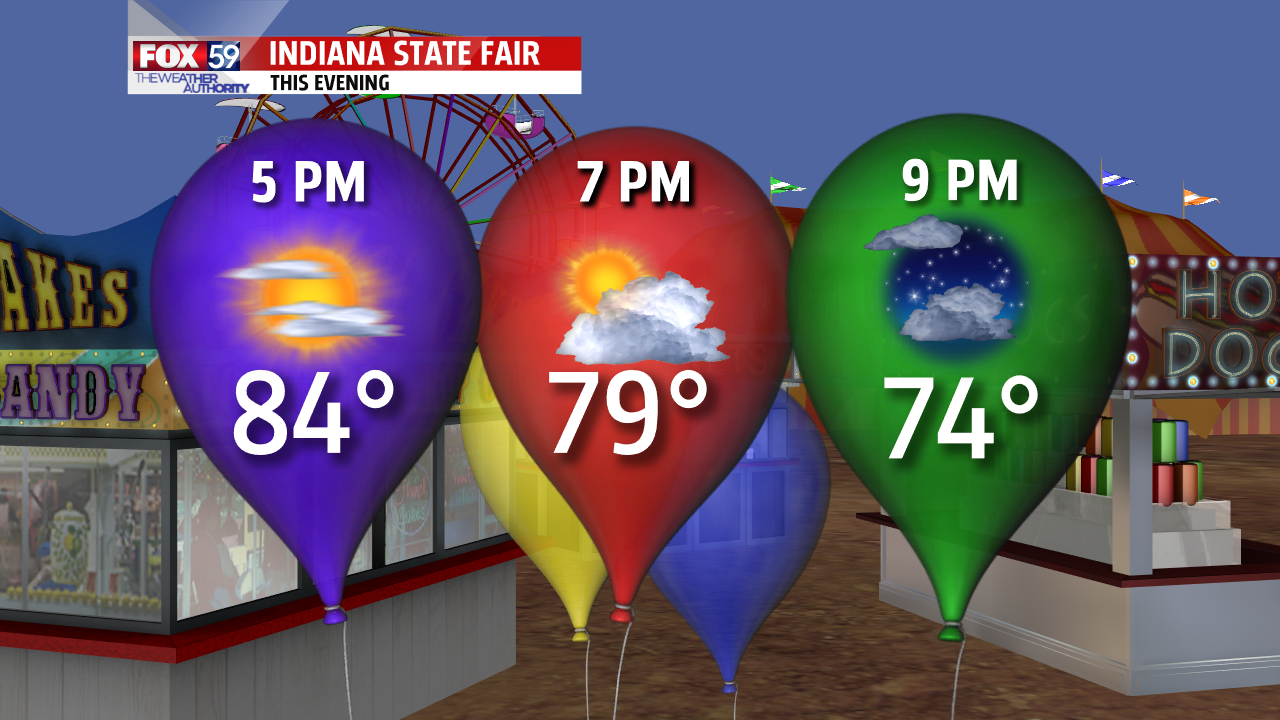 Showers and a few storms will be possible for tomorrow (Friday), starting as early as sunrise! Chances will remain off and on through the day with the passage of a cool front. Models are indicating areas that receive the heaviest, steadiest rain should amount to a 1/2" of less and the severe threat remaining extremely low! By Friday night, rain chances diminish and the weekend looks great...enjoy!