This is an archived article and the information in the article may be outdated. Please look at the time stamp on the story to see when it was last updated.
After on and off rain showers today, we are drying out for the evening. If you have outdoor plans tonight, keep them. A stray shower or two is possible, but we'll be mainly dry, warm and a little muggy.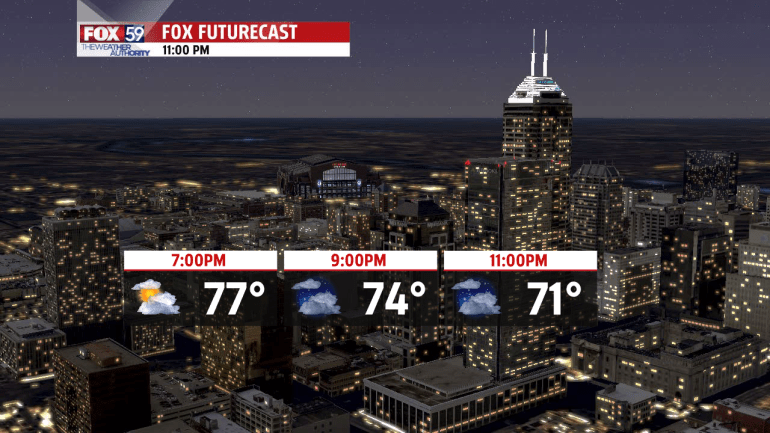 Some of us picked up a good bit of much needed rainfall.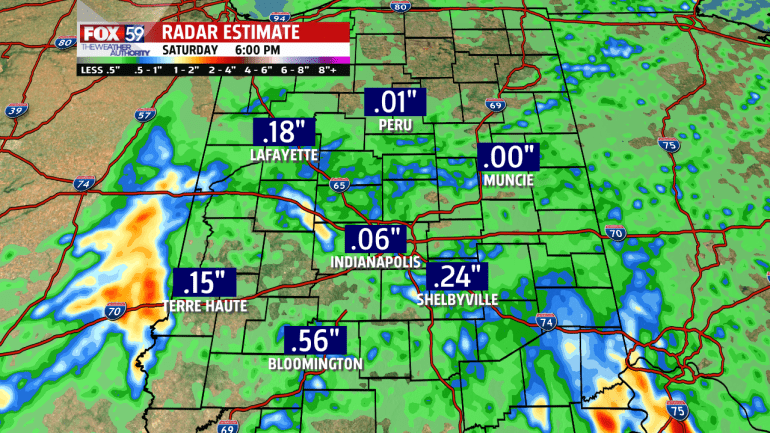 A few showers or a thunderstorm overnight or early Sunday morning are possible but most of us will stay dry.
Plan on another warm and humid day if you're headed out to the track.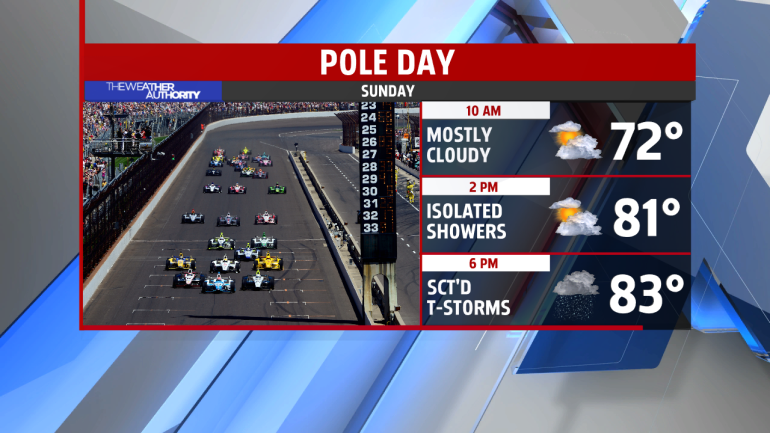 Better chances for rain don't come until late Sunday afternoon. Current models have sped the timing for rainfall tomorrow. Best chances for a few heavy downpours or strong storms look to be closer to the late afternoon and evening hours.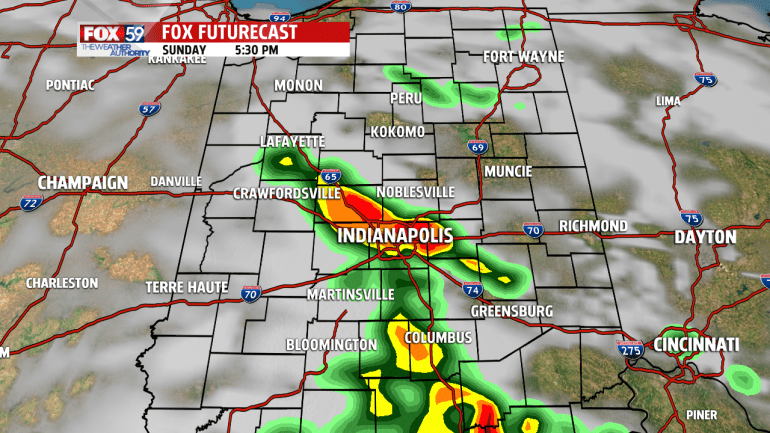 The development of these storms and their strength is highly contingent on the amount of cloud cover and daytime heating we're able see into the afternoon, as well as the location of the frontal boundary. The main threats with any strong storms that do develop will be gusty winds, hail and heavy downpours. We will continue to monitor these conditions and bring you the latest updates. Stay tuned!