This is an archived article and the information in the article may be outdated. Please look at the time stamp on the story to see when it was last updated.
A light, scattered wintry mix to start this morning out-the-door, most areas should be fine but some very confined spots could see sleet, patchy freezing drizzle or flurries. We will continue to monitor any issues through 10:00 am. By the afternoon, temperatures will reach well above 32° and rain chances will be the only "threat."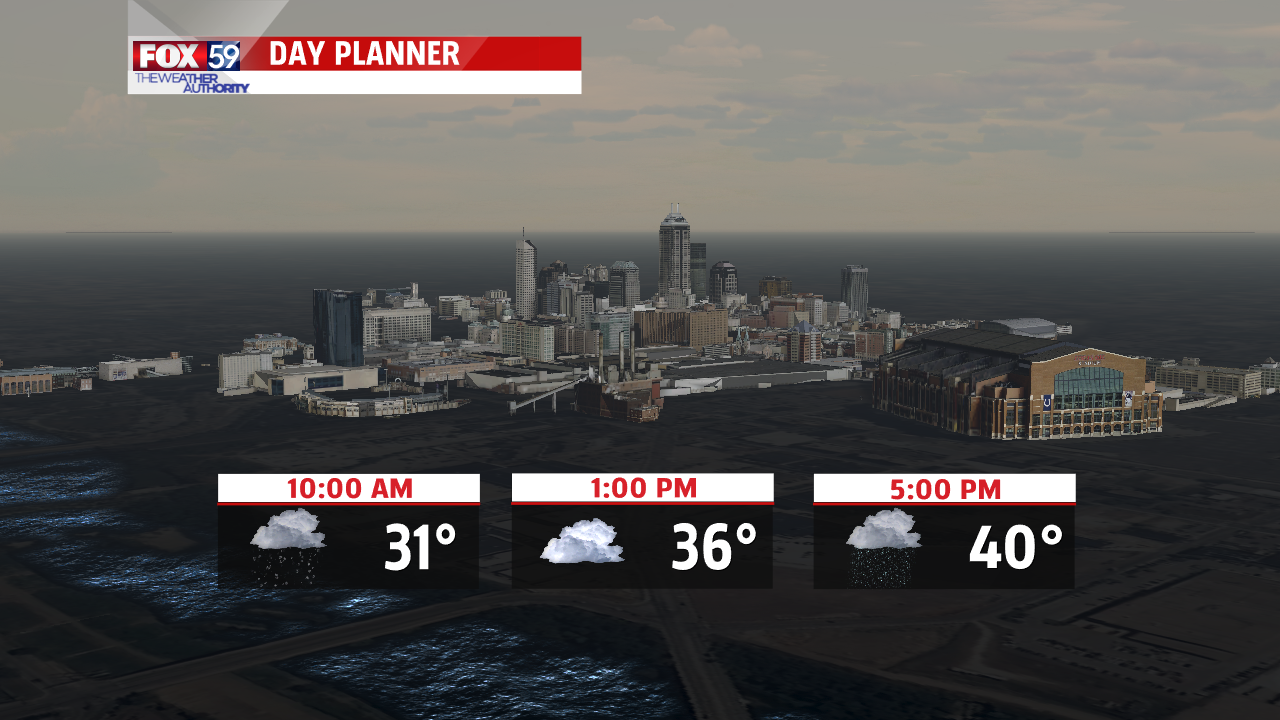 Rain chances will continue tonight, while temperatures remain ABOVE the freezing mark! Most rain will shift south overnight and should be mainly gone around sunrise on Friday. Milder, drier weather for Friday afternoon under mostly cloudy skies, high of 49°.
A larger, more impactful storm will arrive on Saturday with heavy rains and storms possible along a fast moving warm front! Temperatures likely to skyrocket quickly push the lower 60's by noon Saturday before leveling off by the afternoon, if not, falling in some locations. Sunday still looks dry and mild to round out the weekend. Cooler shift takes hold early next week!