This is an archived article and the information in the article may be outdated. Please look at the time stamp on the story to see when it was last updated.
INDIANAPOLIS, Ind. --Good Sunday evening! If you've been wanting it to feel more like fall, you're in luck! A strong cold front will be moving through central Indiana tonight. The front looks like it will be moving through Indy between 4 and 5 a.m. We'll have showers and storms ongoing overnight and into the morning Monday so have your umbrellas. Rain looks to clear out of Indy by midday.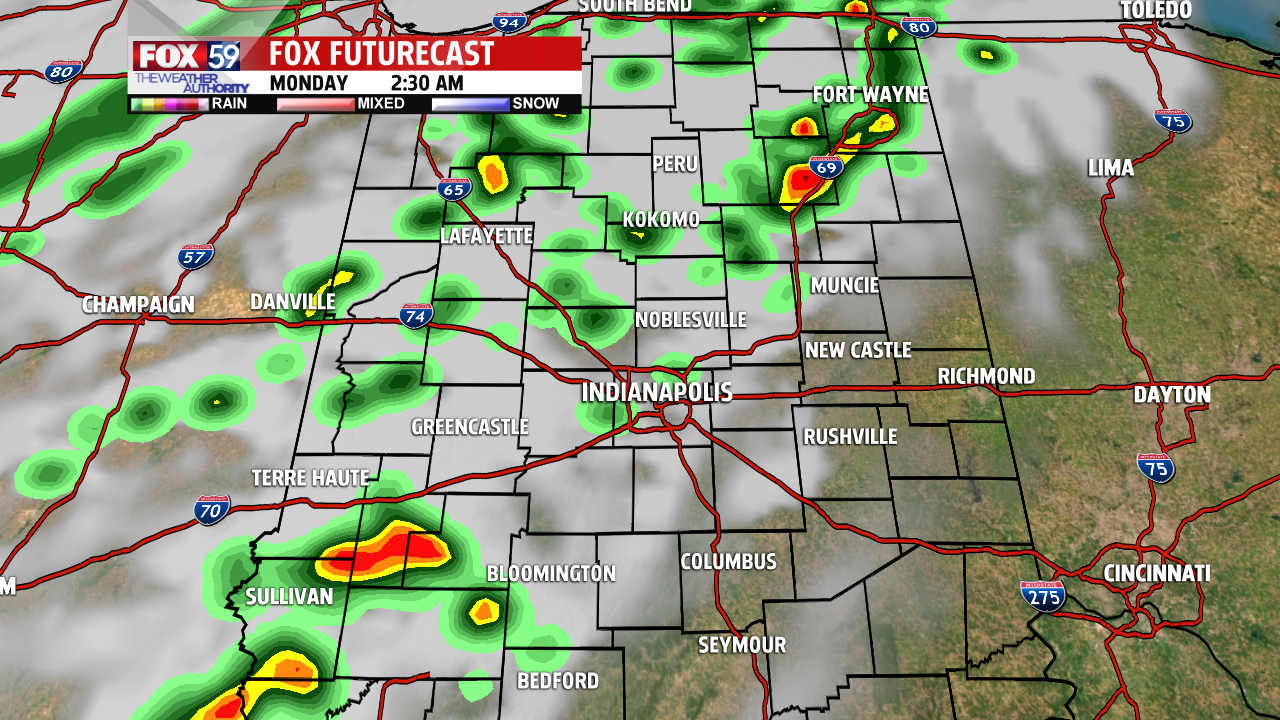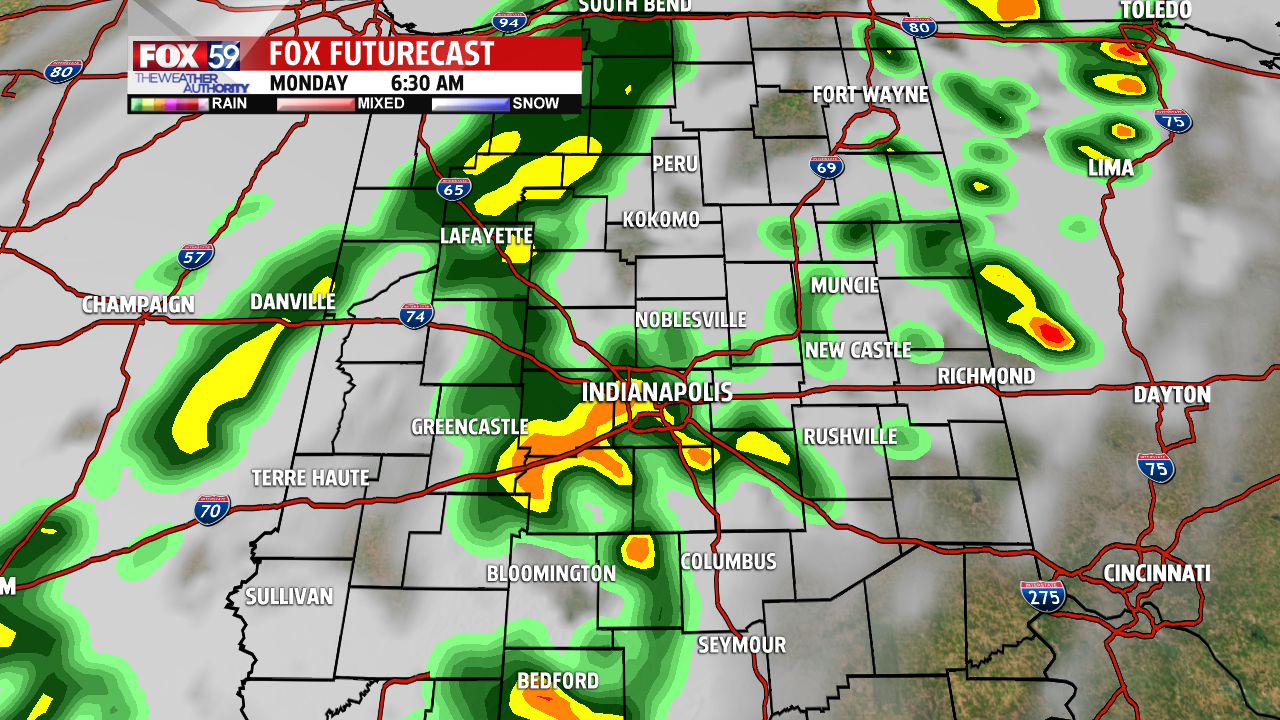 Rainfall amounts of 0.25 to 0.50 inch are possible. Winds will increase through the day with gusts to 25 mph. The high temperature will reach near 70 in Indy with temperatures in the 60s through much of the day. The sky will clear from west to east with sunshine in the afternoon.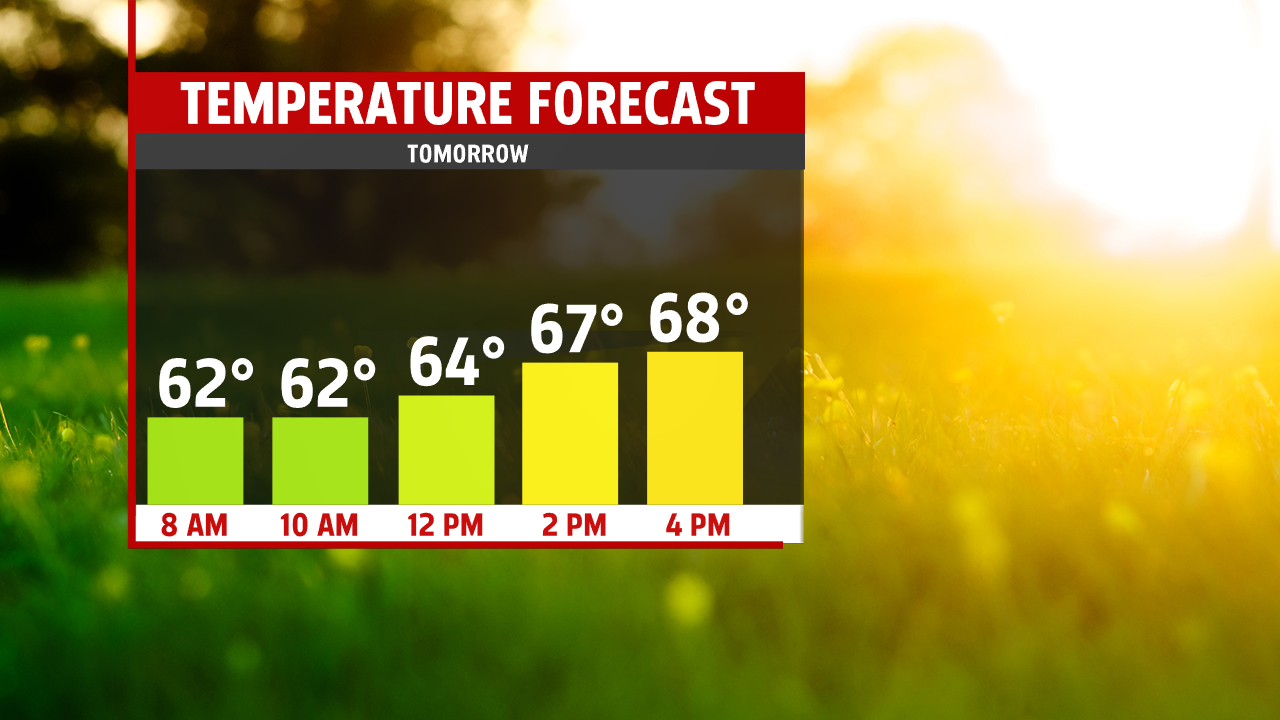 Breezy winds will continue into Tuesday and the day will start chilly! Make sure to have a coat on as temperatures will be in the upper 40s! Highs Tuesday will be near 70 with sunshine but it will feel cooler with the breeze. Rain chances will once again return Wednesday but a sunny pattern looks to set up through the end of the week as a low remains to the east of Indiana. --Danielle Dozier