This is an archived article and the information in the article may be outdated. Please look at the time stamp on the story to see when it was last updated.
Mainly cloudy skies overhead and just a few sprinkles to greet you out the door this Friday morning. Expect another rather gray day ahead, as the December feel is no doubt in the air! Best sunshine chances will be early and for the afternoon southwest of Indianapolis. Winds remain breezy, so a chill will linger off and on through the day. Otherwise, fairly uneventful but definitely December-"ish."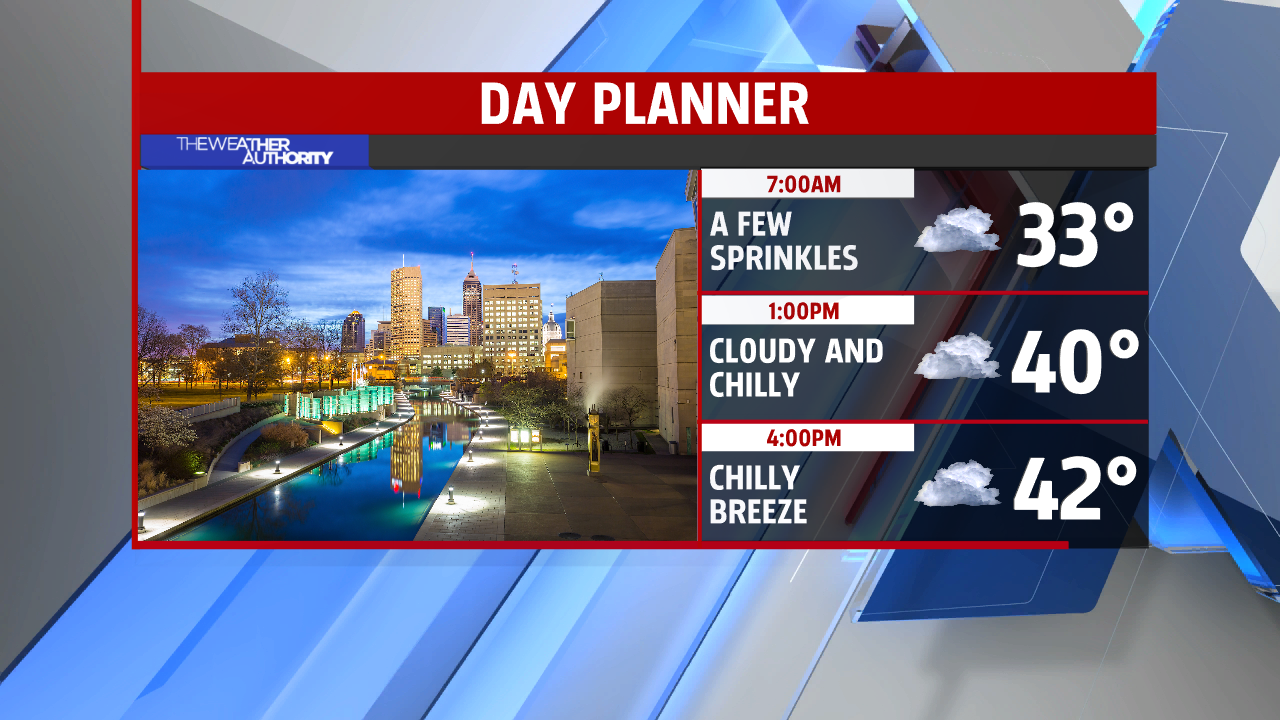 The weekend is only hours away and some sunshine is expected to greet us for Saturday morning before more clouds increase with rain and snow chances returning on Sunday. For now, the wintry mix looks very light and scattered. With temperatures above freezing and little forcing aloft, roads will be wet and NOT snow covered locally! BIGGER changes on the horizon next week, as the pattern turns busy or active. Greater chances of rain and snow coming with the POTENTIAL for our first accumulating snow by Thursday and into Friday.