This is an archived article and the information in the article may be outdated. Please look at the time stamp on the story to see when it was last updated.
INDIANAPOLIS, Ind. –Good Tuesday afternoon! It's been a wet day for our southern counties of Indiana where a stalled front is in place. A Flash Flood Warning is in effect for Bartholomew, Decatur and Jennings Counties until 7:15 p.m. Three inches of rain has fallen as of 1:15 p.m. Tuesday with more possible through the afternoon.
Radar estimates show the yellow-green colors where as much as 3.5 inches of rain has fallen today.
Most of the rain is clearing out at near 2 p.m., however we'll keep a slight chance of a shower or t-storm in the forecast for areas near and south of I-70 through this evening. Otherwise, expect a mostly cloudy sky. Temperatures tonight will get down to near 70 degrees with areas of fog once again. Wednesday will bring a mix of sun and clouds with a chance of showers or t-storms near and south of I-70. Highs will be in the upper 80s with heat indices in the low 90s.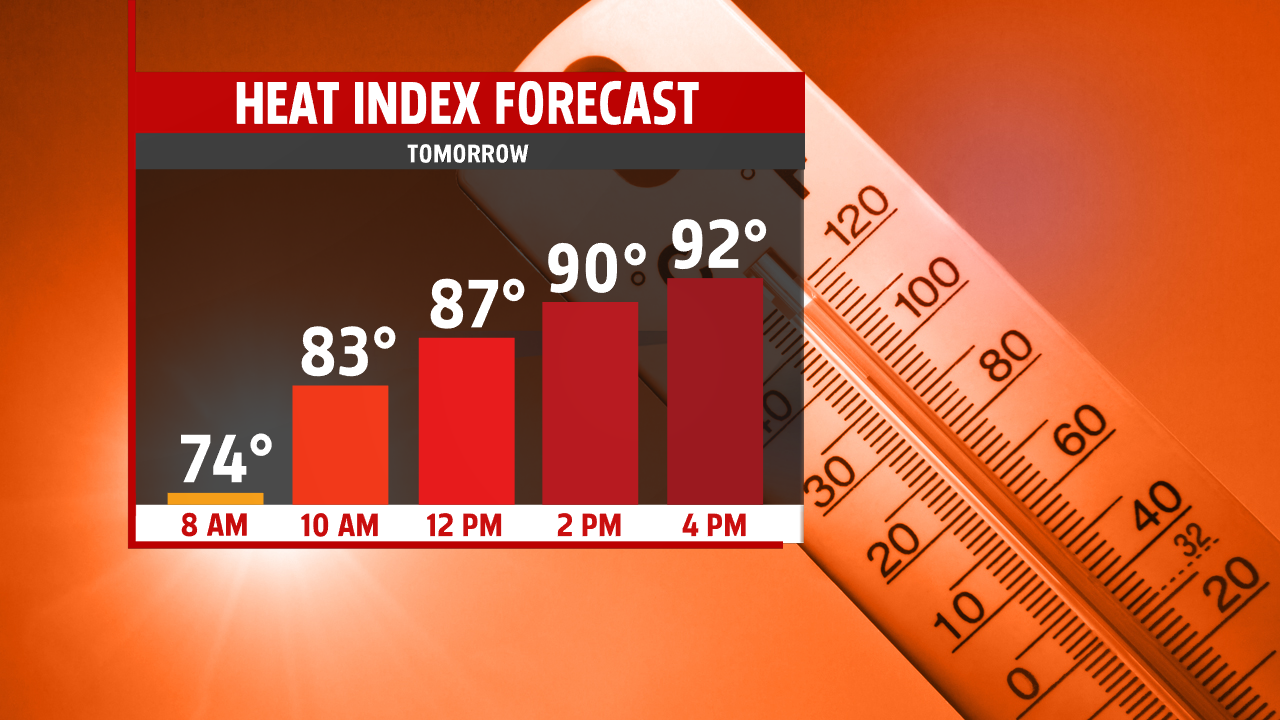 Temperatures will be in the low 80s for highs by the end of the week with more widespread rain and storm chances Thursday and Friday. –Danielle Dozier