This is an archived article and the information in the article may be outdated. Please look at the time stamp on the story to see when it was last updated.
Happy Friday! Watch out for patchy fog this morning, it will lift out around 9 a.m. Then we are looking at a mix of sun & clouds for the rest of the day!
Temperatures are back in the 80s this afternoon! Average highs for this time of year are near 79º, so get to enjoy above normal highs for the next several days!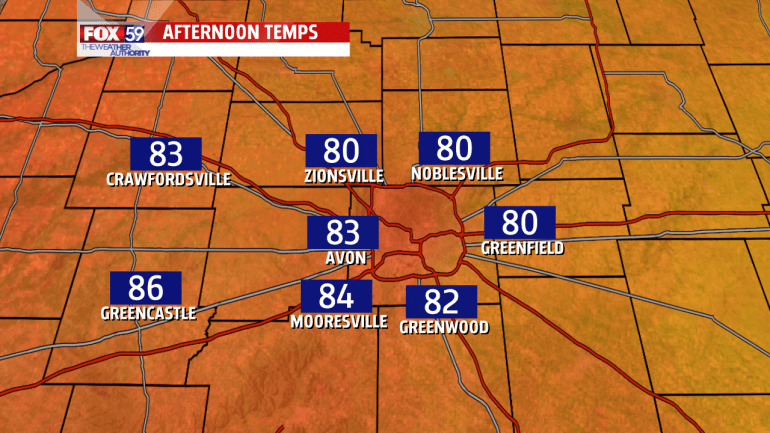 Our warm up extends into the weekend, as afternoon temperatures reach into the upper 80s on Sunday. A front arrives Monday returning rain and storms to the region. Shower chances continue into the middle of the work week.