This is an archived article and the information in the article may be outdated. Please look at the time stamp on the story to see when it was last updated.
Happy Sunday! Cooler air is pushing into the state behind a cold front that moved in early this morning. Temperatures will continue to drop off through mid morning but then warm slightly this afternoon as skies clear out.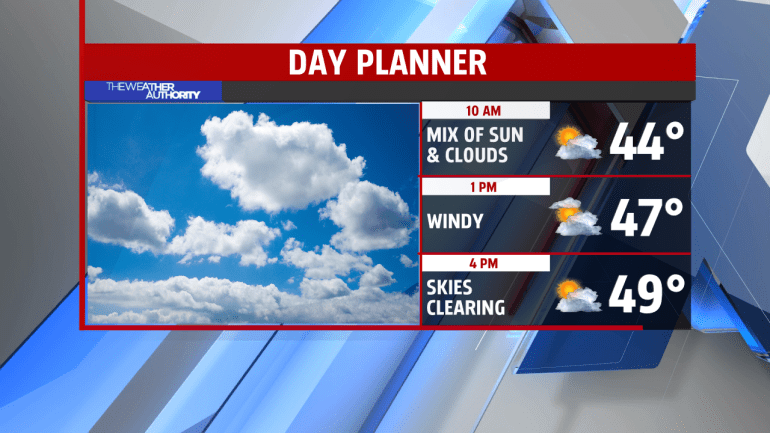 We have a windy day ahead! Northwesterly winds will range from 15-25 mph with gusts to 35 mph during the afternoon hours.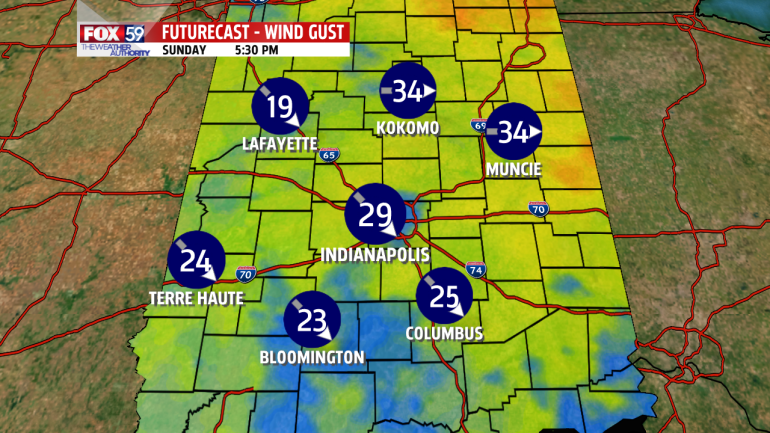 High pressure builds in Monday and stays with us Tuesday keeping us dry and allowing temperatures to warm up. Valentine's Day is looking great with a mix of sun and clouds and highs in the upper 40s!
Tuesday night a cold front moves through the state ushering in a cooler airmass for midweek. An isolated snow shower is possible overnight Tuesday into Wednesday as the front moves through the area. Temperatures heat back up next weekend with lots of sunshine!