This is an archived article and the information in the article may be outdated. Please look at the time stamp on the story to see when it was last updated.
Good morning everyone! The accumulating snow has come to an end and we are now seeing some freezing drizzle which is worsening driving conditions. The freezing drizzle will continue through the morning commute creating slick spots on the roadways, especially bridges and overpasses.
Indianapolis picked up 2.2" of snow yesterday with the highest totals near 5.0" in some locations.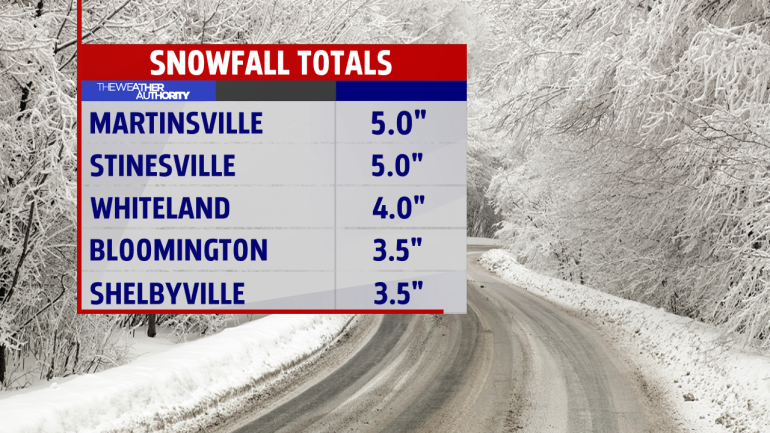 The clouds will be sticking with us through the day and you may even see a few flurries. Our temperatures are finally returning to near normal with highs in the upper 30s.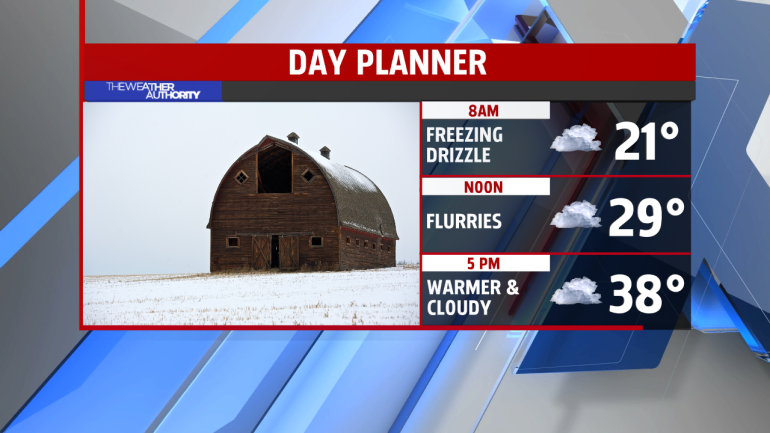 Tomorrow a clipper system will move through the state bringing a mix of precipitation in the afternoon hours as temperatures warm above freezing. Light snow accumulations are also possible, mainly up to an inch in the southern half of the state.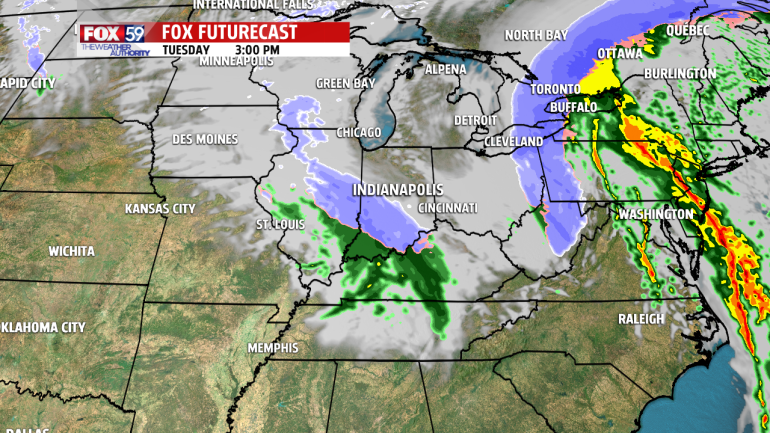 A ridge of high pressure shifts east late this week allowing our temperatures to climb well above normal. On Friday southerly winds 10-25 mph will draw in warmer air and push highs near 60º!
The start of the weekend is looking very nice with temperatures in the lower 50s and partly cloudy skies. We could see some light rain showers on Friday and then again on Sunday.