This is an archived article and the information in the article may be outdated. Please look at the time stamp on the story to see when it was last updated.
COLDEST OPEN TO A NEW YEAR
Well we are in this together!  This is the COLDEST start to a year on record.   The average temperature is 3.3° and running 25-degrees per day below normal!
We've had 6 nights go sub-zero the most since 1990!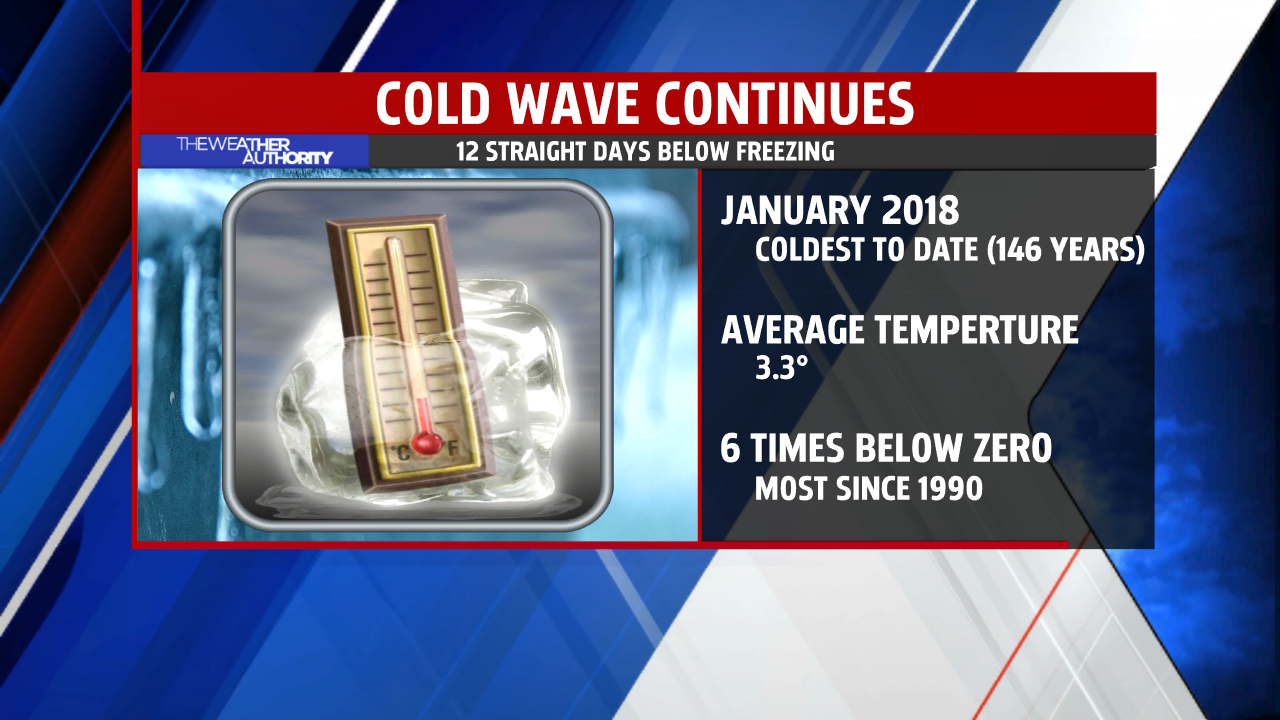 ANOTHER BITTER COLD NIGHT
Temperatures tank again tonight and to open the weekend.  We are forecasting a low of -11° in Indianapolis Saturday morning.  There will be a lighter wind blowing tonight but even a gentle stir will create dangerously low wind chill levels.
A little less wind tonight but enough to warrant a new WIND-CHILL Advisory thru 11 AM Saturday. Wind Chill -10° to -20° early Saturday morning.
SLICK END TO THE WEEKEND?
The first day above freezing in two weeks is expected Sunday but it  comes  with a trade-off.  A period of a wintry mix later Sunday night is expected to develop by evening.  Snow, sleet and freezing rain are all possible for late Sunday night and before sunrise Monday.   Still too early to make any declarations as we wait for more data to become available.  Be sure to stay tuned, we are monitoring trends for some slick weather late Sunday night.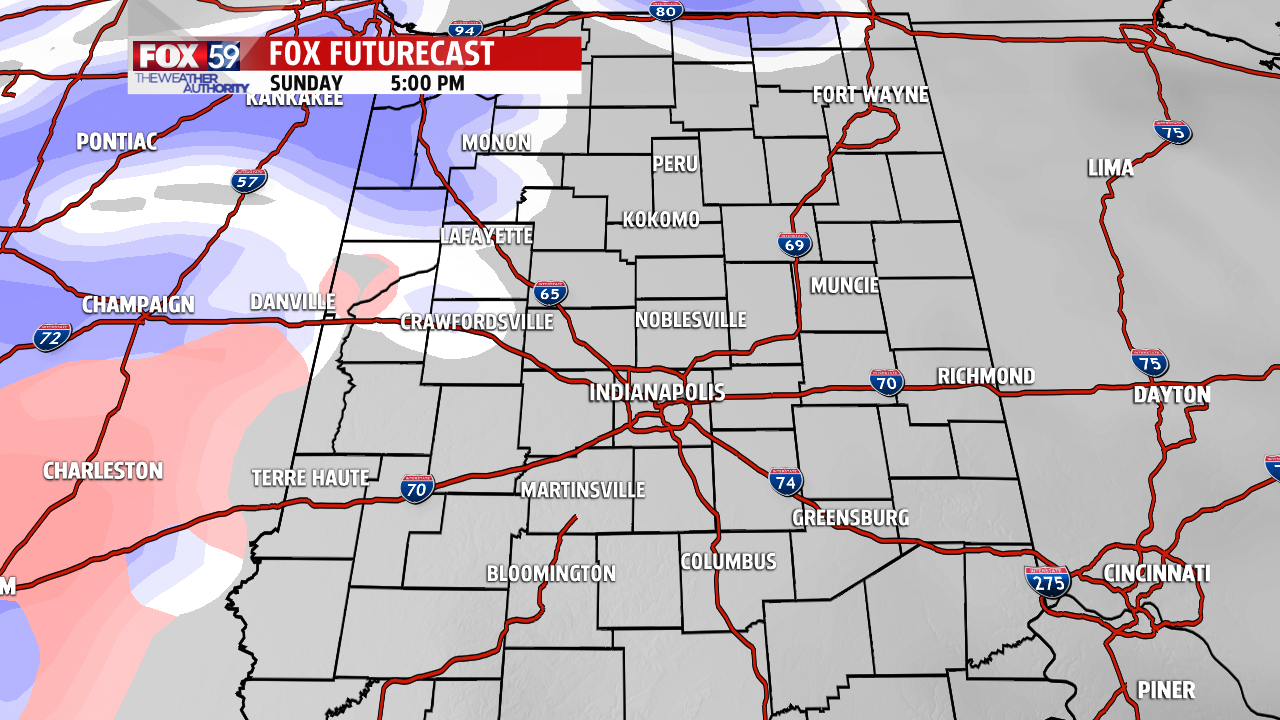 A REAL THAW NEXT WEEK
From frigid to fifties!  A transition to a milder flow is in the works by next week.  A January thaw is looking like it is on the way – but for how long will it last.