This is an archived article and the information in the article may be outdated. Please look at the time stamp on the story to see when it was last updated.
INDIANAPOLIS, Ind. --Good Sunday evening! Temperatures this afternoon climbed to near 70 degrees in Indianapolis as expected before a cold front moved through. The sky became overcast with a few showers around and temperatures fell through the day.
Tonight expect temperatures down in the mid-40s with light east, northeast winds and a mostly clear sky. We'll have some patchy fog develop across parts of central Indiana.
Halloween Monday look for highs in the upper 60s with a mix of sun and clouds and east, southeast winds 5-10 mph. If you're taking the kids out trick-or-treating, plan on dry conditions with temperatures in the low 60s around sunset which will be 6:43 p.m.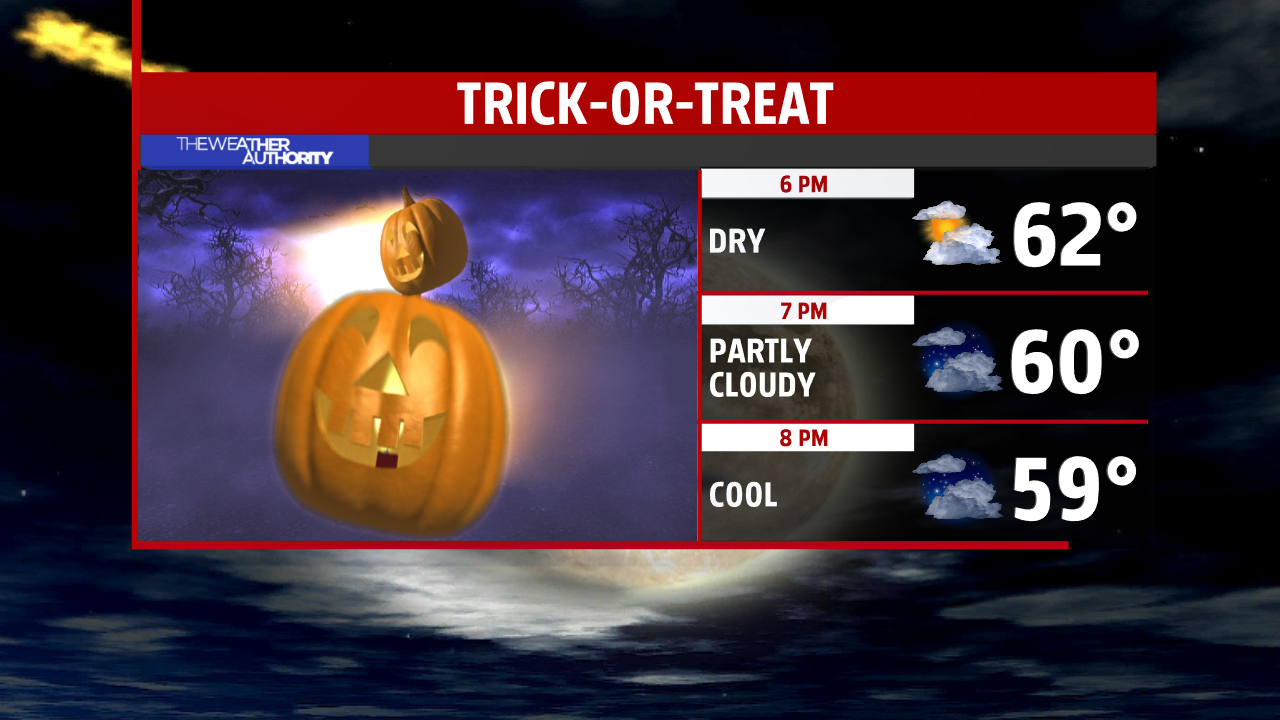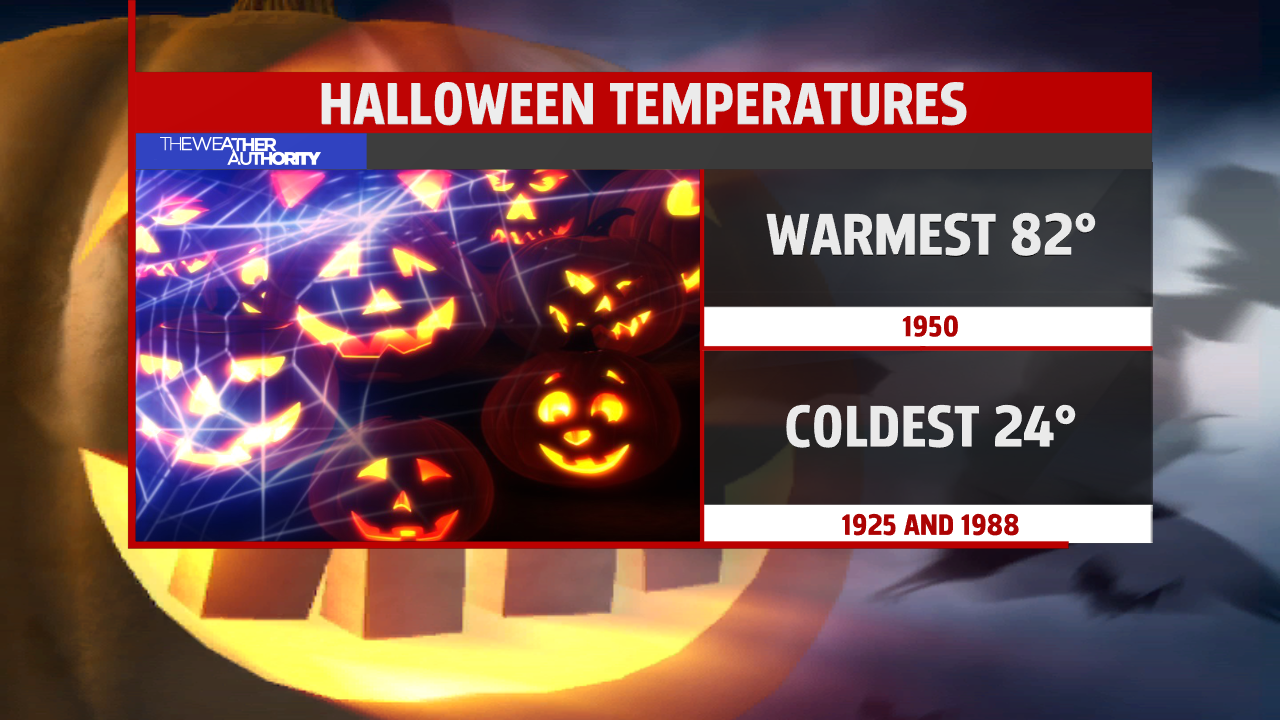 We'll kick off November with near-record warmth! Breezy south, southwest winds gusting to 20 mph will allow thermometers to jump to near 80 degrees on Tuesday. The record high temperature for the date is 81 degrees from 1950. The low that morning is forecast in the upper 50s whereas the record-high minimum temperature is 61 degrees from 1982.
Wednesday will also bring near-record warmth with highs in the upper 70s. The record high for the date is 78 degrees from 1961. The forecast low that morning is 60 degrees with the record-high minimum of 62 degrees from 1936.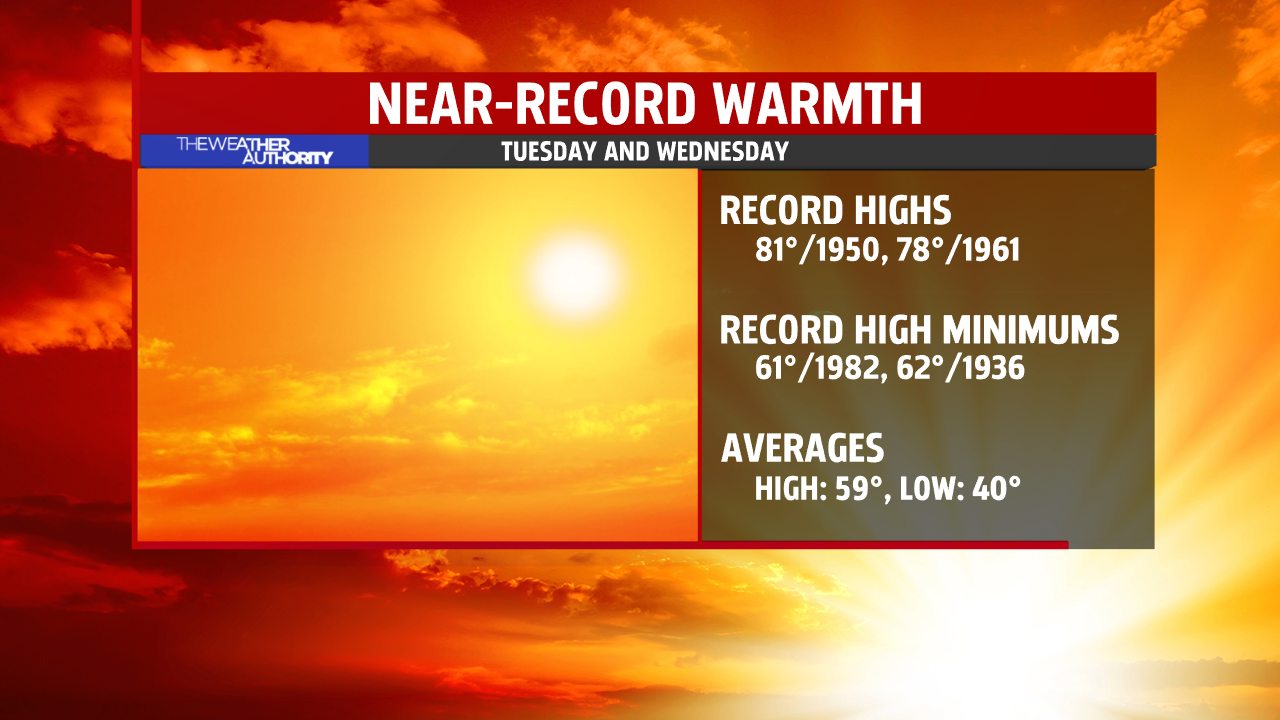 A few showers look to move in late Wednesday with rain likely on Thursday. Temperatures will fall back to the mid-60s for highs by the end of the week. Daylight Saving Time ends at 2 a.m. Sunday, November 6 so don't forget to set your clocks back one hour before bed Saturday night. --Danielle Dozier