This is an archived article and the information in the article may be outdated. Please look at the time stamp on the story to see when it was last updated.
A warmer start this morning, as dry weather continues to hold and some added clouds remain overhead! No shift in our weather just yet, as unseasonably warm air will be with us once again this afternoon, while highs will be running 10-15° above the average of 75°. Winds remains fairly light, so another Knozone Action Day is in effect!
By this evening, mostly cloudy skies are expected from Indianapolis and points north. This is due to a sagging, "stalled" front draping itself from Iowa to upstate New York. This front may have just enough to pop a shower, especially north of Indianapolis.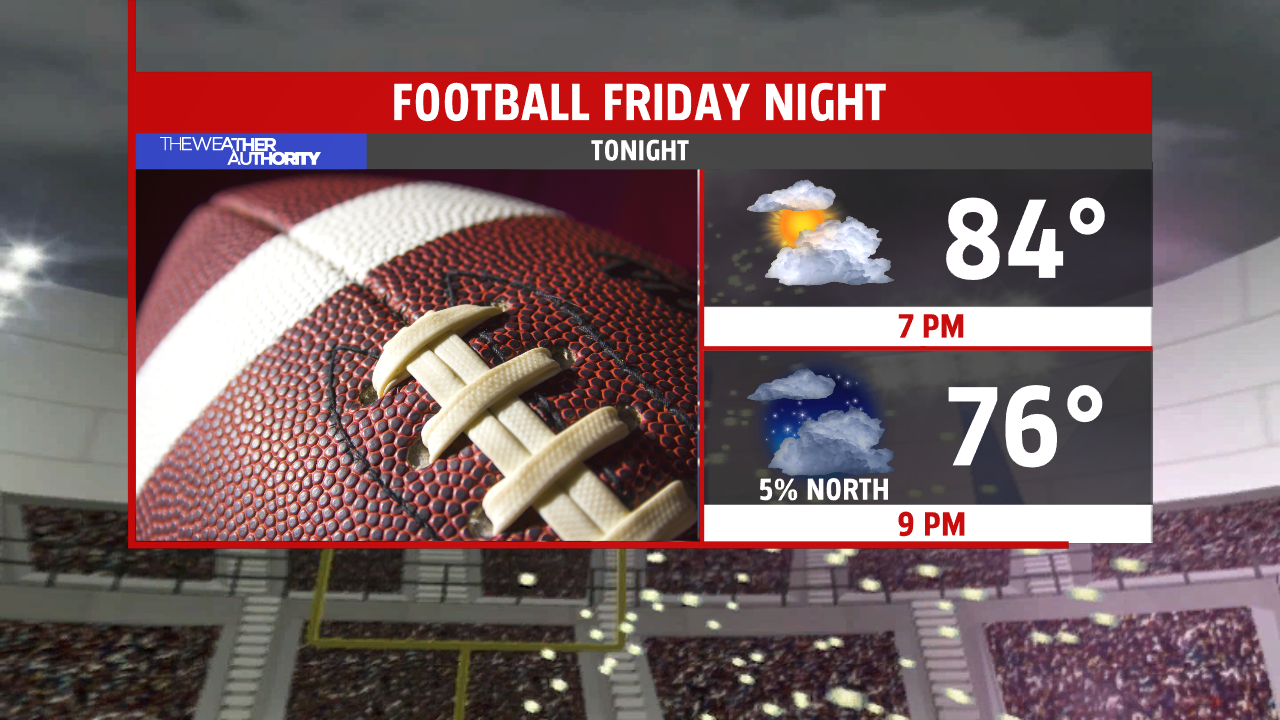 Another weak shower chance on the way Saturday with the front nearby but keep all plans, as chances are low and the temperatures warm. Colder shot of air to arrive Monday evening and autumn air will hold for most of next week!