This is an archived article and the information in the article may be outdated. Please look at the time stamp on the story to see when it was last updated.
Our Saturday is starting off mild with temperatures in the 60s and scattered storms. But a cold front arrives today bringing strong winds, heavy rain, falling temperatures and the potential for a few severe storms.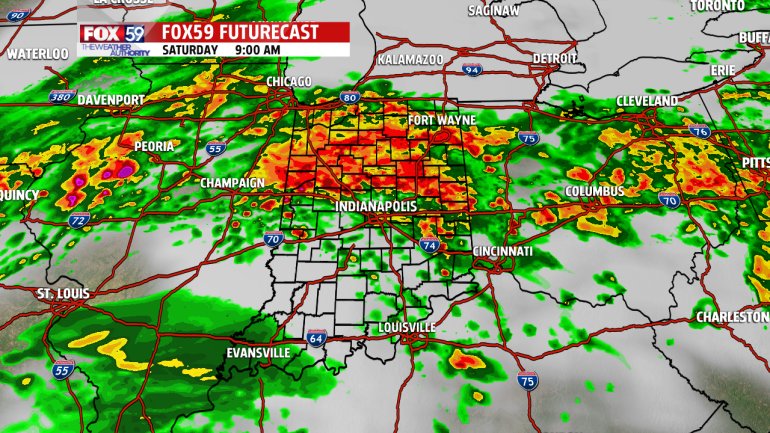 Rain and storms continue all day. The cold front pushes through Indianapolis around 1pm bringing a line of storms through the area. An isolated severe storm with damaging winds and hail is possible.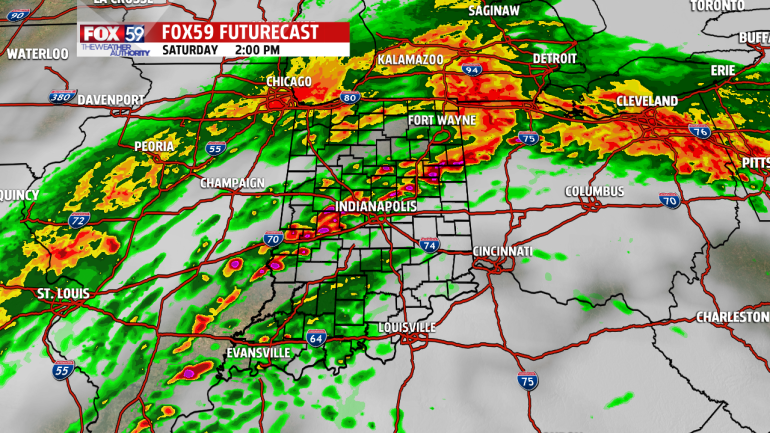 Rainfall totals by Sunday morning will range from .5" to 2". Locally higher amounts are possible where thunderstorms train over the same locations.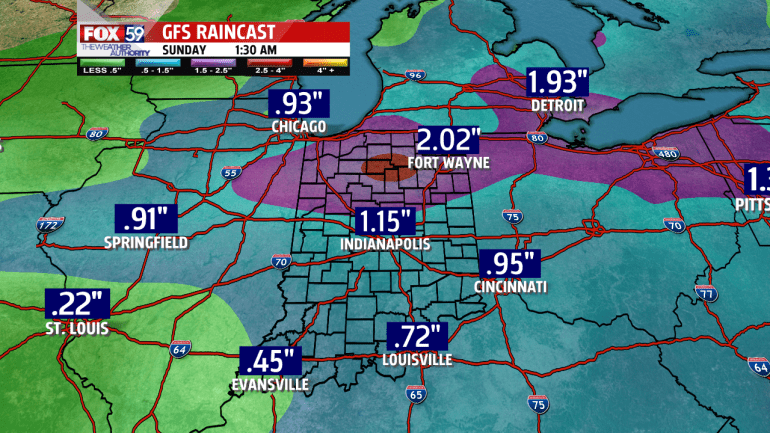 A wind advisory is in effect from 11am today through 1am Sunday. Sustained winds of 20-35 mph with gusts to 50 mph are possible.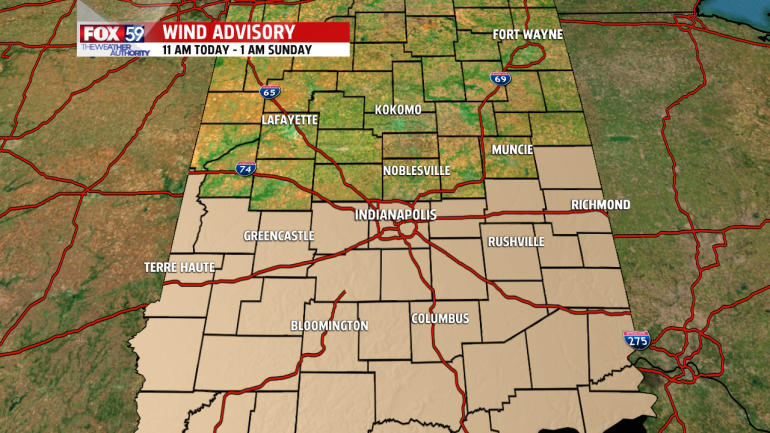 During the morning, winds will be strong out of the south, keeping our temperatures mild.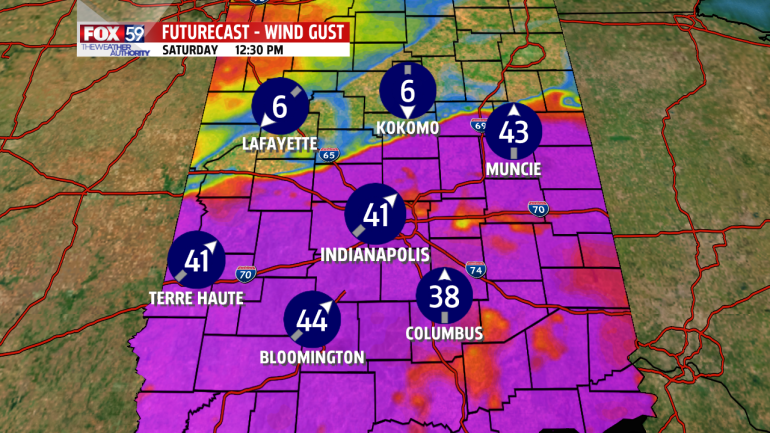 Winds shift out of the north behind the front, drawing in colder air and dropping our temperatures this afternoon.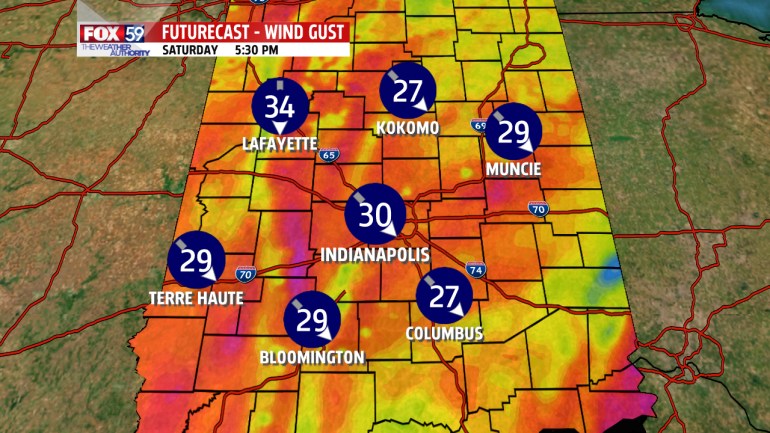 By this evening temperatures will be in the lower 40s, feeling like the 30s due to the winds. Overnight lows fall into the lower 30s.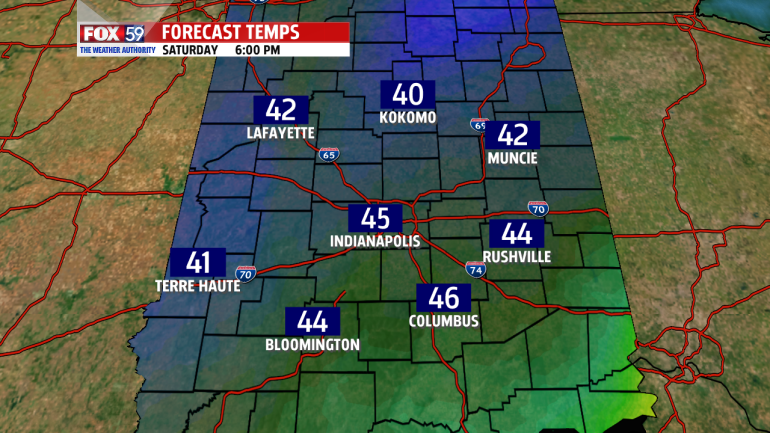 Cold air is firmly in place on Sunday keeping our highs in the 30s. Skies will clear out Sunday afternoon and remain mostly sunny to start the week. After a brief warm up, another push of cooler air arrives Wednesday. Travel looks great! Quiet conditions all week long.