This is an archived article and the information in the article may be outdated. Please look at the time stamp on the story to see when it was last updated.
INDIANAPOLIS, Ind. (April 2, 2016)--What a windy day across central Indiana. Here's a look at some of the gusts we had.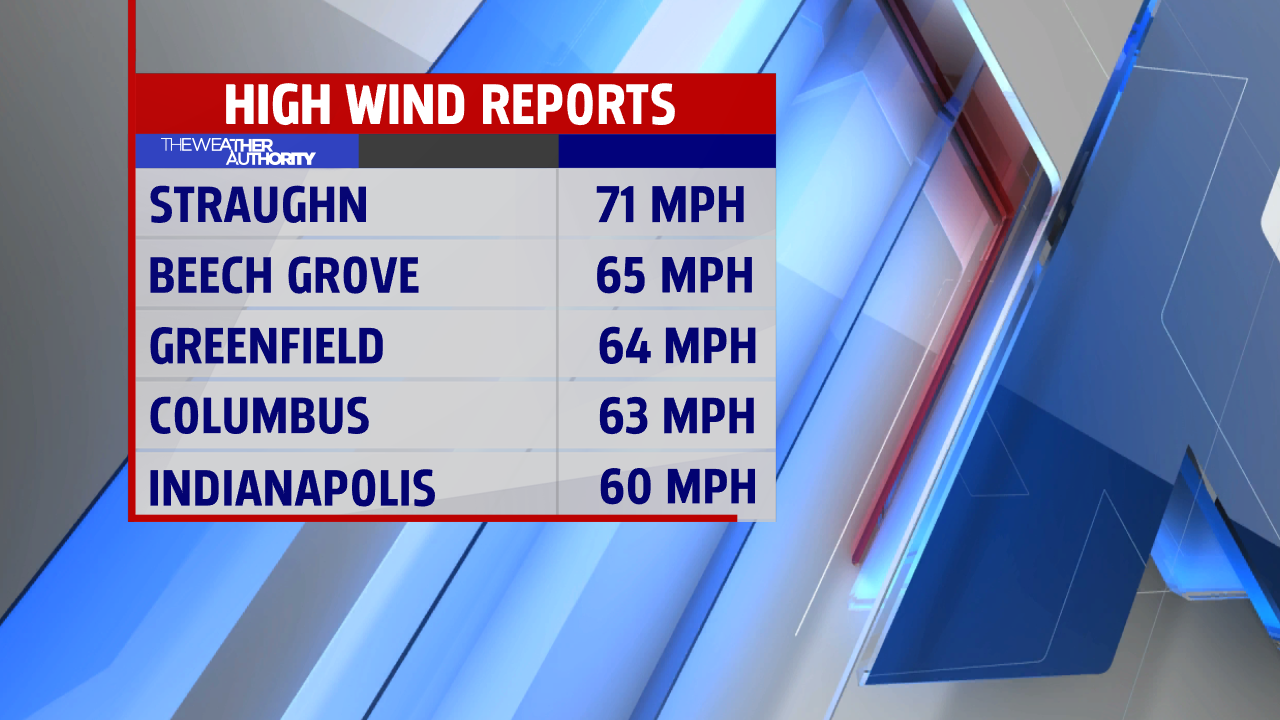 Winds will die down tonight and shift from northwest to southwest 5 to 15 mph. With a mostly clear sky, temperatures will be well below average.
A Freeze Warning is in effect as temperatures go below freezing tonight. In fact, we may see a hard freeze in spots as temperatures dip into the mid to upper 20s for a couple of hours Sunday morning.
Here are your freeze facts for Indianapolis.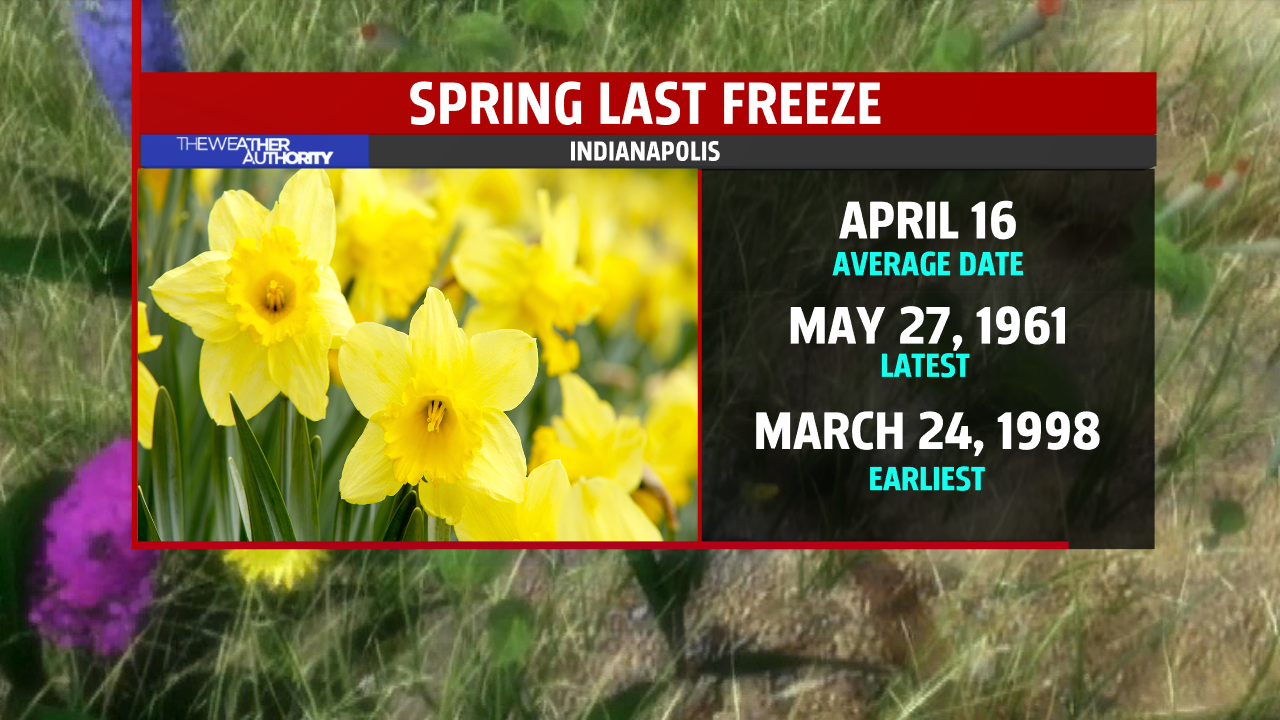 Sunday will bring a mostly sunny sky and temperatures in the mid-50s in the afternoon. However, winds will increase once again as another low pressure tracks to our north. Winds will gust to 35 and 40 mph in the afternoon. A cold front will move through central Indiana Sunday night and bring a chance of rain into Monday morning.
Temperatures will be in the 50s for highs for the first part of the week but then go up to the low 60s Wednesday with breezy southwest winds. We'll also have a chance of rain and t-storms Wednesday and Thursday as another front moves in. --Danielle Dozier