This is an archived article and the information in the article may be outdated. Please look at the time stamp on the story to see when it was last updated.
Good Sunday morning! Temperatures are starting off in the 70s with muggy conditions once again. Afternoon highs will reach into the upper 80s and lower 90s.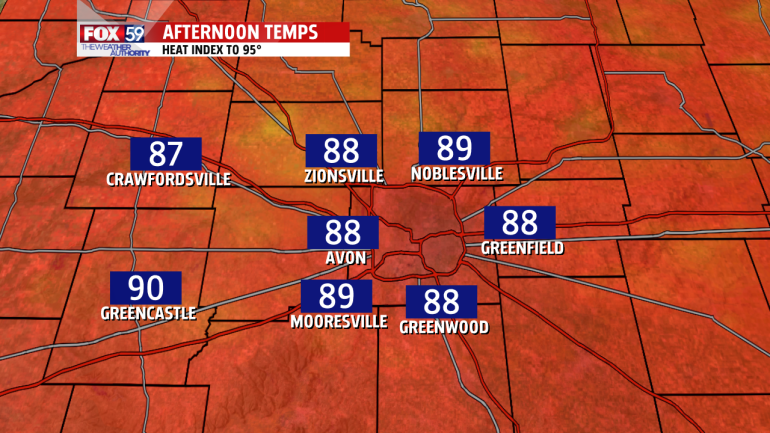 At times today it will feel close to 95º. Stay hydrated if you are going to be outdoors!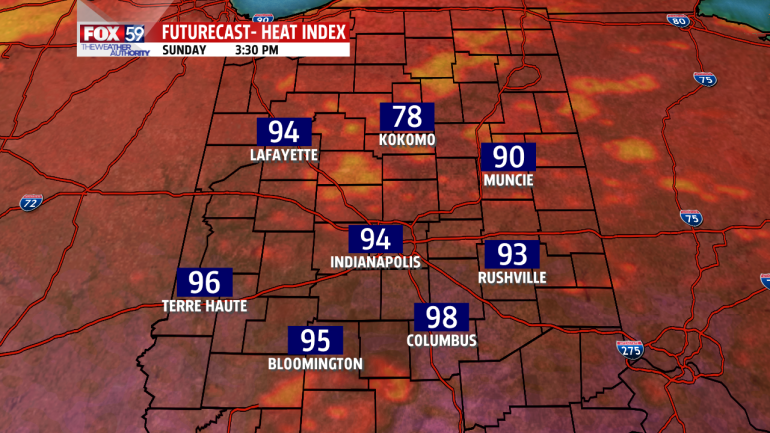 There will be a lot of dry time today but scattered rain and storms will redevelop this afternoon. It could impact the Brickyard 400 at IMS.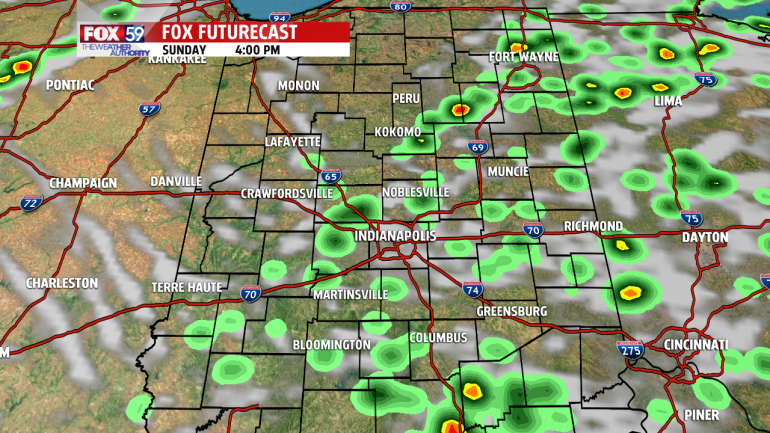 An isolated severe storm with damaging winds and large hail is possible.
Cooler and drier air arrives Monday making for a very comfortable start to the work week! Temperatures heat back up Wednesday and storms return Thursday.