This is an archived article and the information in the article may be outdated. Please look at the time stamp on the story to see when it was last updated.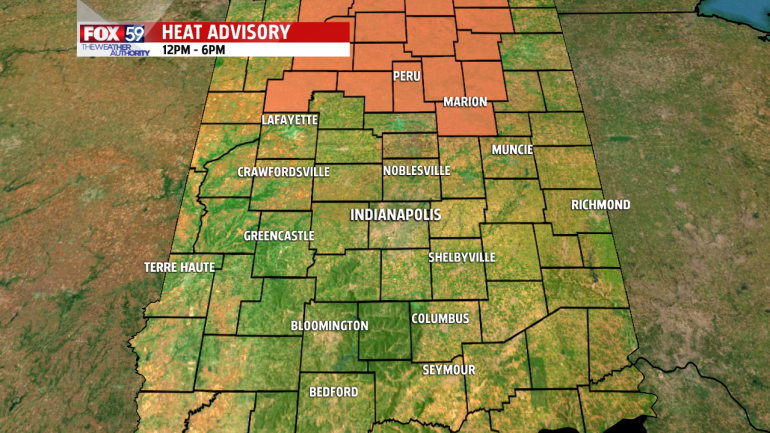 A Heat Advisory is in effect for north central Indiana from noon until 6pm today for heat index values up to 105º. The entire state is looking at hot and humid conditions and at times it could feel like 100º!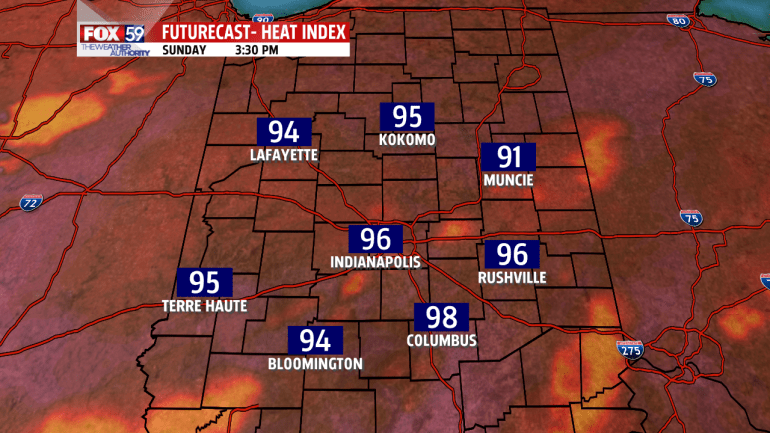 Stay hydrated today, take breaks inside to stay cool and never leave pets or children in a hot car.
The first part of our Sunday is starting off dry with partly cloudy skies but storms will move in for the afternoon. Temperatures will quickly warm up, already in the lower 80s by 10am and topping out in the lower 90s.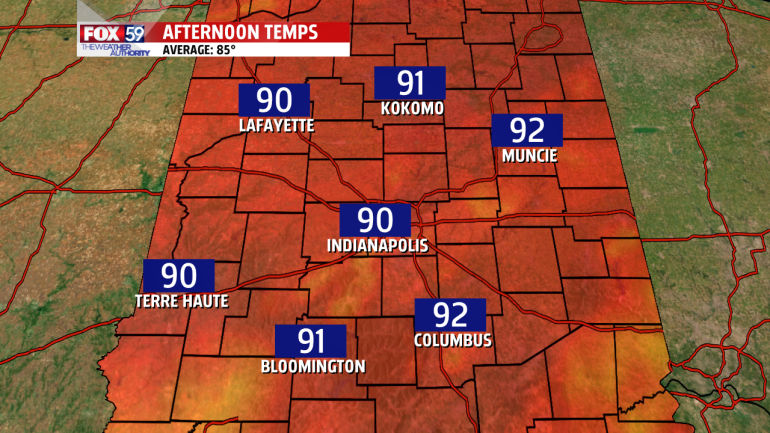 A front moving through the state will spark off showers and storms mainly after lunchtime.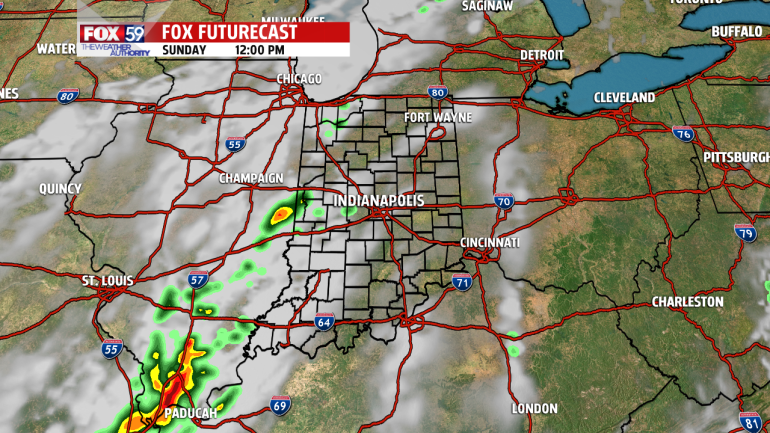 A few of the storms could be strong to severe with damaging winds the main threat.
Localized flooding is also a concern where thunderstorms repeatedly move through the same location.
Monday will be another hot day with highs in the upper 80s but another cold front sliding through Monday night will usher in cooler and drier conditions. Temperatures will run a little below normal in the upper 70s for most of the work week. We start to heat back up towards the weekend with slight rain chances Friday and Saturday.