This is an archived article and the information in the article may be outdated. Please look at the time stamp on the story to see when it was last updated.
GETTING A BREAK
A big break is underway! The humidity has been rather relentless over the past two weeks. A wind shifting cold front is passing Tuesday afternoon and a refreshing feel is on the way.
The front is slowly slipping southeast through the state Tuesday afternoon. Showers will be scattered through 8 p.m. then really start diminishing as drier air arrives.
The dew point will tank behind the front and I'm sure you will love the change! A refreshing, northwest breeze will blow Wednesday and temperatures will remain very mild through Friday morning.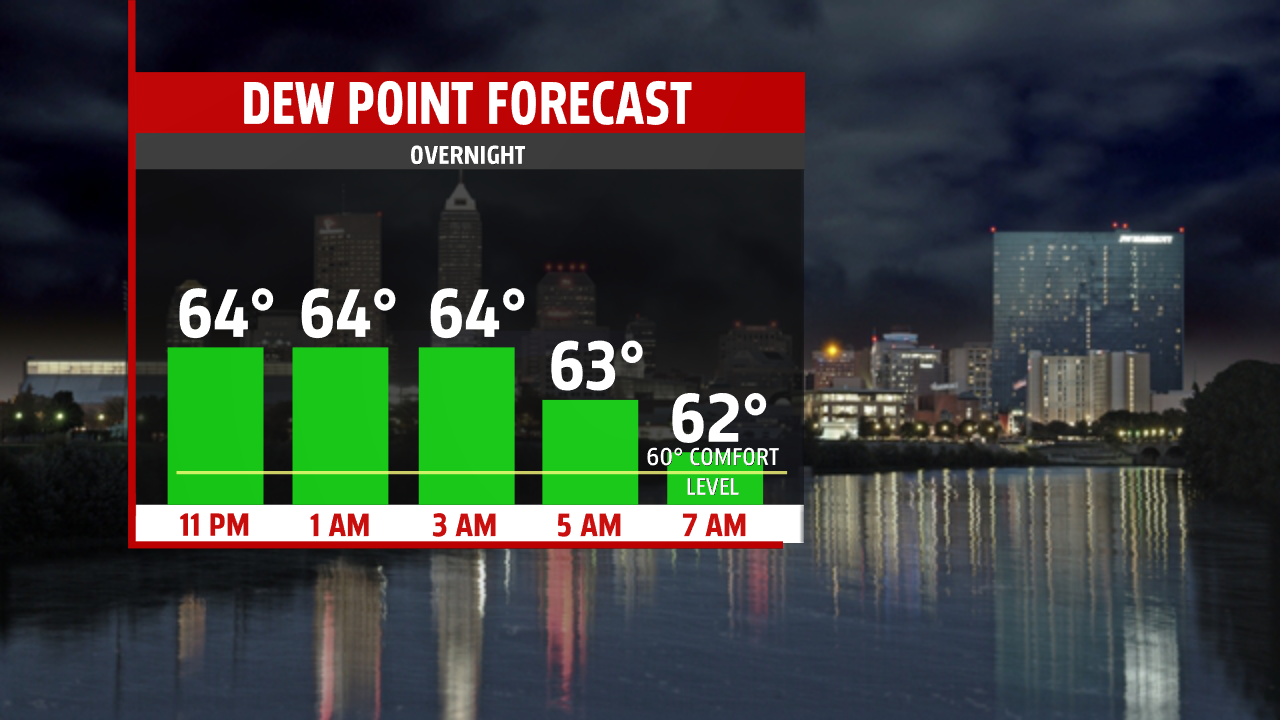 Overnight low temperatures into early Thursday morning will reach the lower 50s outlying – could we see an upper 40s low as well? Enjoy. A late season heat wave is in the works starting later this weekend. More on that later this week.