This is an archived article and the information in the article may be outdated. Please look at the time stamp on the story to see when it was last updated.
Indiana skies are mostly clear and temperatures are certainly milder this morning! We will enjoy another INCREDIBLE day of warmth with highs running 20+° above the average high of 52°! Lots of sunshine around and breezy south winds will hold through the entire day, gusts up to 20 mph. Here is your breakdown: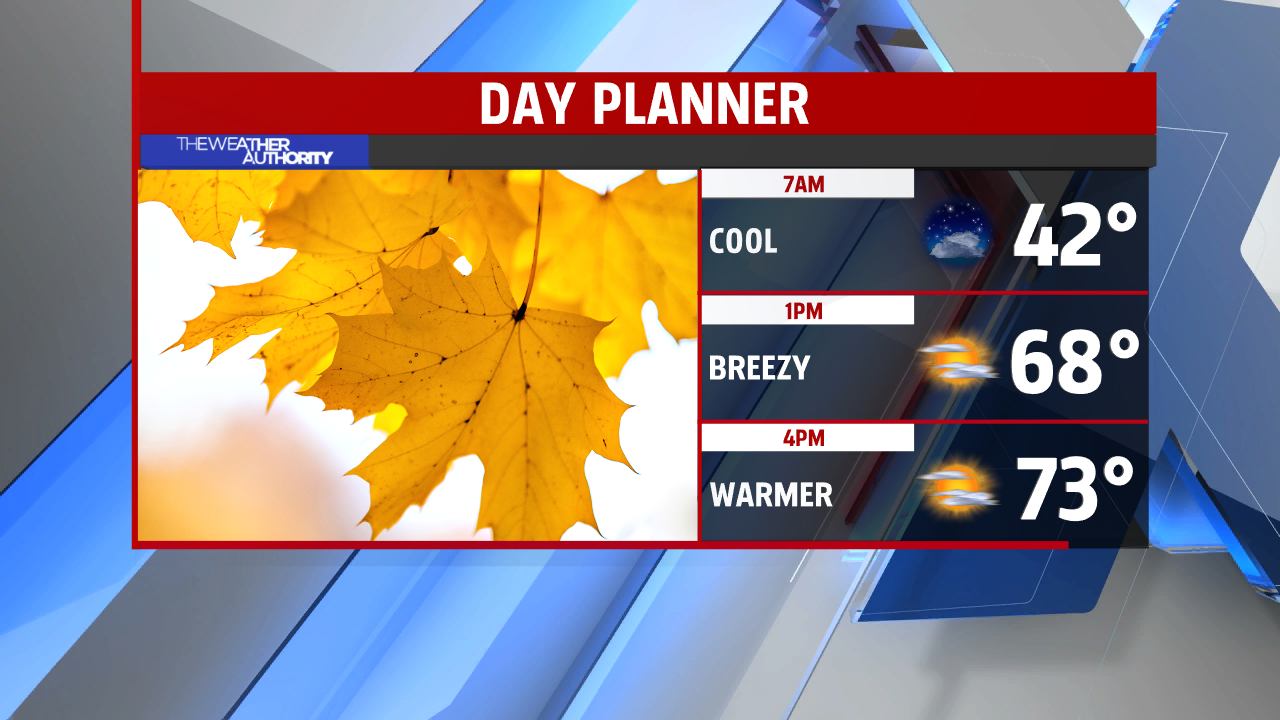 More warmth for your Friday too, along with windy conditions before rain arrives by the evening (between 6 p.m. and 10 p.m.)! This rain will end our warming trend, as temperatures fall quickly behind the front and November returns to the Ohio Valley. A few showers will linger into Saturday with only the slightest flurry chances, mainly for eastern and northeastern Indiana! Wind chills will be in play for Saturday, as winds continue to remain blustery from the northwest at 15-25 mph. Colder start on Sunday but more sunshine and lighter winds will be around to end the weekend!