This is an archived article and the information in the article may be outdated. Please look at the time stamp on the story to see when it was last updated.
Happy Wednesday! An Air Quality Alert is in effect for Marion and surrounding counties today. Light winds and hot temperatures will contribute to high levels of ozone at the surface which can cause respiratory issues.
Some things you can do today to help pollution levels: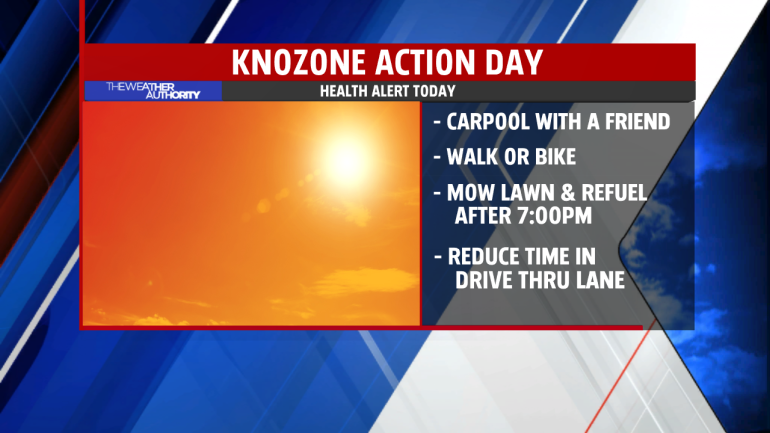 A hot and humid day on the way, as temperatures heat to near 90.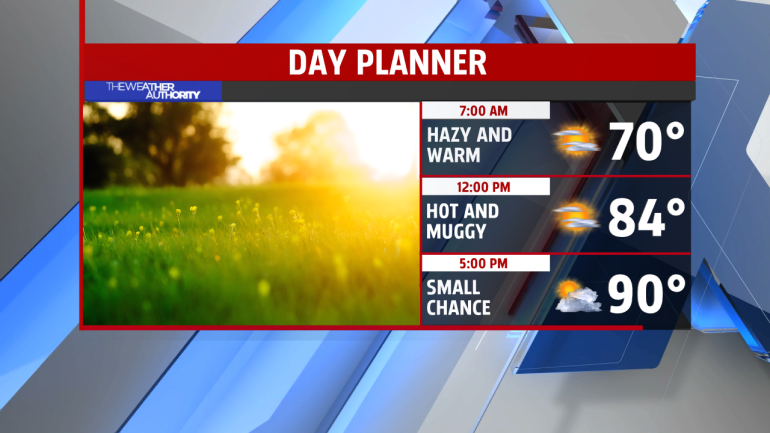 Today it will feel close to 95º and by Friday heat index values climb to over 100º!
Make sure to take precautions to stay safe in the heat. Isolated storms are possible Friday into the weekend. We turn a little cooler to start off next week.