This is an archived article and the information in the article may be outdated. Please look at the time stamp on the story to see when it was last updated.
INDIANAPOLIS, Ind. –Good Sunday afternoon! It's been a fabulous weather day.  After a chilly start in the 50s, temperatures rebounded nicely into the low 80s.
Tonight we'll have a clear sky with temperatures in the low 60s. Winds will be light out of the south, southwest at 3 to 8 mph. If you have Labor Day plans, keep them going! Just know it will be rather hot and windy if you're planning on being out on the area lakes. Southwest winds will increase to 15 to 20 mph with higher gusts to 30 mph from mid morning into the afternoon. Highs will be near 90 degrees.
Thunderstorms will develop along a cold front across northwest Indiana any time between about 5 and 7 p.m. and continue to push southeast into central Indiana during the night hours. Timing for Indy will be between about 9 and 11 p.m. according to current model data. Some storms may be strong to severe with large hail and damaging winds being the primary threats. Stay tuned to the forecast for watches and warnings.
A cold front will sweep in late Monday night into early Tuesday and bring cooler weather into Tuesday. Highs Tuesday will be in the mid-70s with rain ending early Tuesday. Rainfall amounts of 0.25 to 0.50 inches are possible with higher amounts in thunderstorms.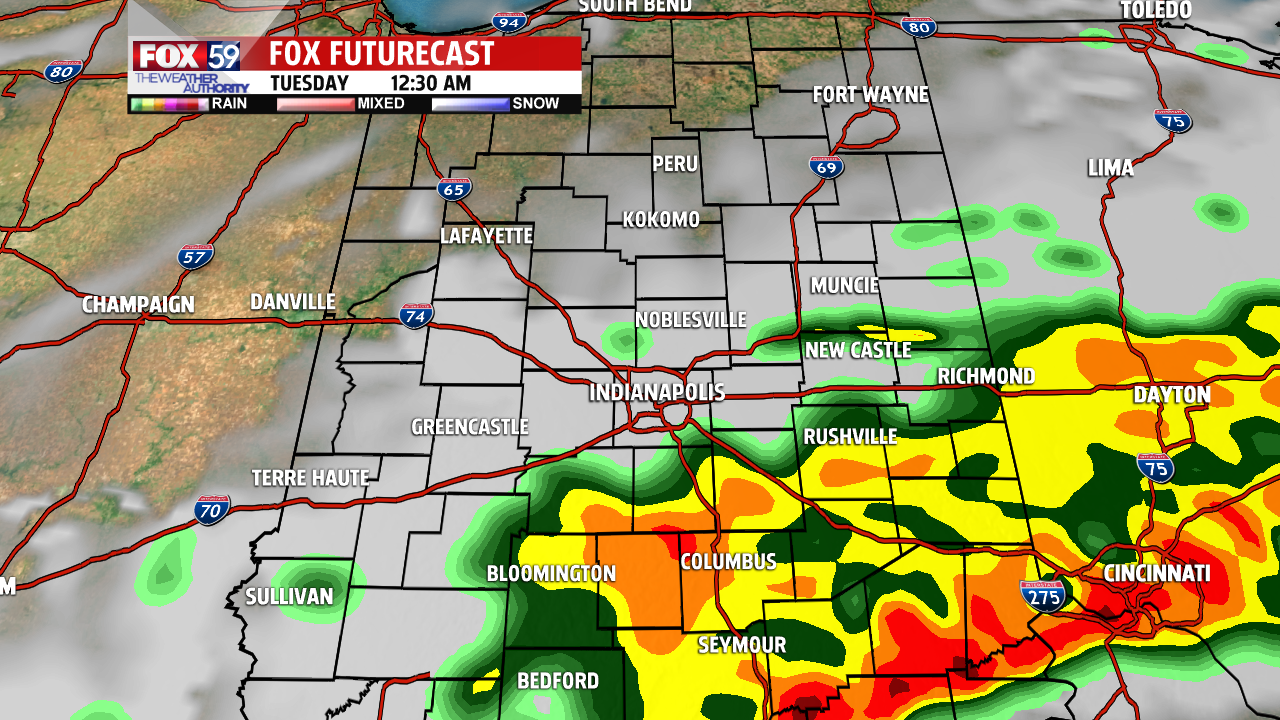 Wednesday and Thursday will bring slight rain chances and cooler air with highs in the upper 60s. A warm up is expected into next weekend. –Danielle Dozier