This is an archived article and the information in the article may be outdated. Please look at the time stamp on the story to see when it was last updated.
LIGHT RAIN RETURNS FOGGY LATE
Light rain has spread into central Indiana late Sunday again but temperatures are above freezing in most locations.  A brief, patchy spell of light rain is possible Sunday night but little to no icing is expected as temperature remain steady if not slowly rise tonight.
Fog will thicken overnight and visibility will lower before sunrise early Monday.  Motorist early should exercise caution.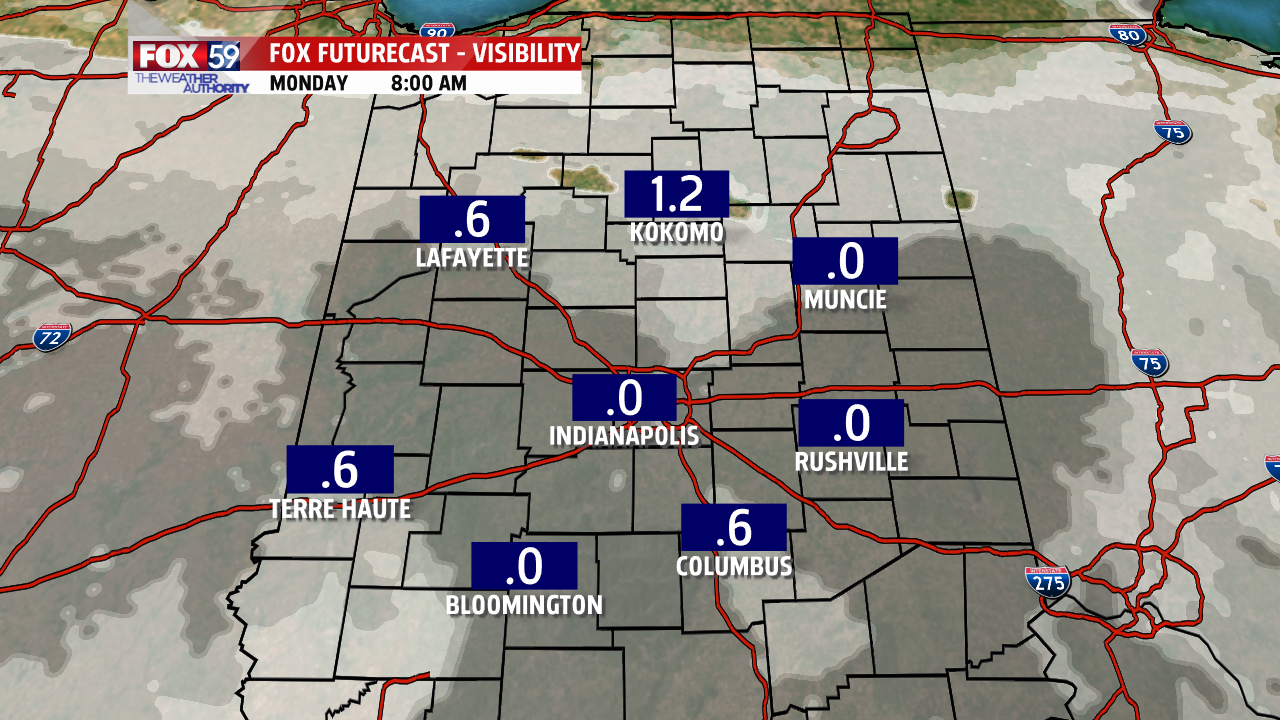 SHOWERS INCREASE
More rain will fall on Monday as milder air surges into the state.  Showers will increase in coverage again Monday evening to nearly 70% of the area by evening.  A few t-storms are possible as well.  Showers and storms are possble again early Tuesday as cold front approaches and sweeps east by Tuesday late morning.
MILDER WEEK
Temperatures are on the rise and many day this upcoming week will top 50° and be well above normal.  late week, an approaching system could bring 60° warmth for the weekend.  A January thaw is underway.
To date January has bee running close to normal.  As of Sunday, the 15th of January is the half-way point of 'meteorological winter'.  It's been a 50/50 split in above normal vs below temps.  In fact, rather streaky.  Harsh cold spells followed by very mild spells.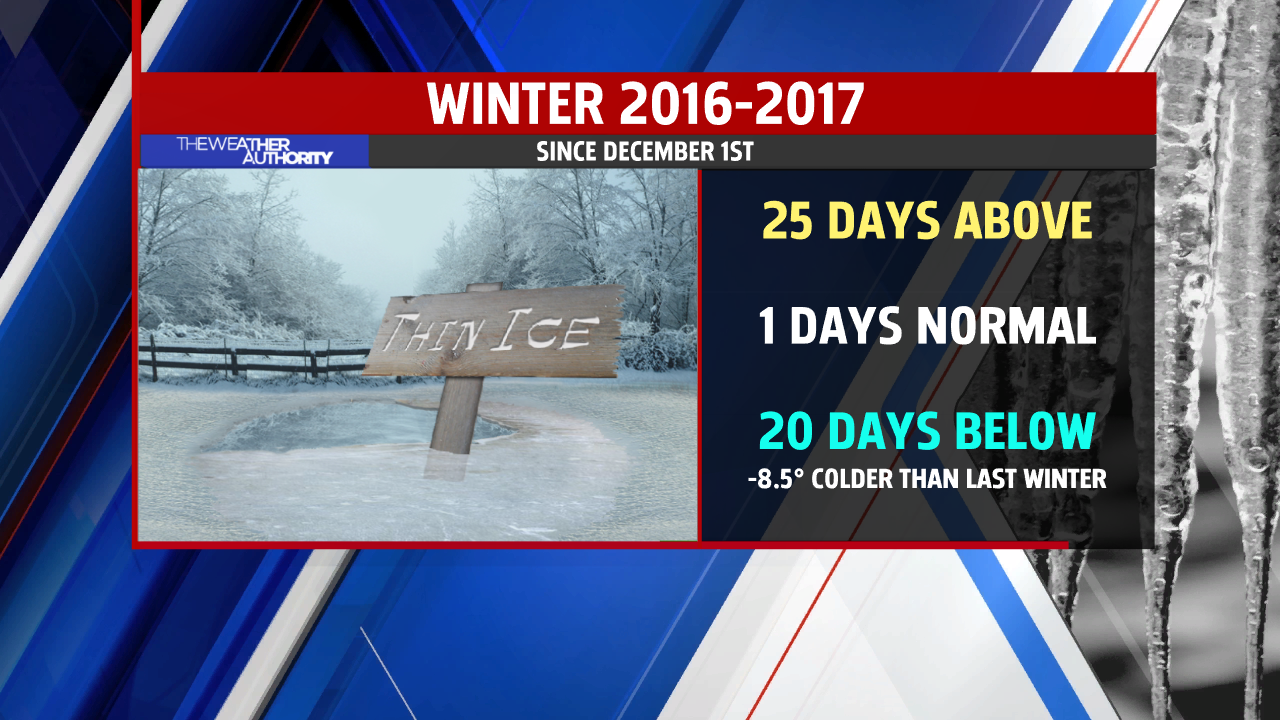 A spell of above normal days is expected through the upcoming weekend.  Temperatures may turn much colder starting next week with a possible pattern change in the works.