This is an archived article and the information in the article may be outdated. Please look at the time stamp on the story to see when it was last updated.
Light but steady snow fell in the overnight and it has accumulated on area roads! Snow totals will be less than 1" in spots but it's powdery and some school delays could be possible. This snow was initiated by the drying air and the passage of a shortwave (disturbance) dropping through the state, basically wringing out the atmosphere! Again, totals very light but roads messy! Look for this to taper down this afternoon and some sunshine to peek through the clouds...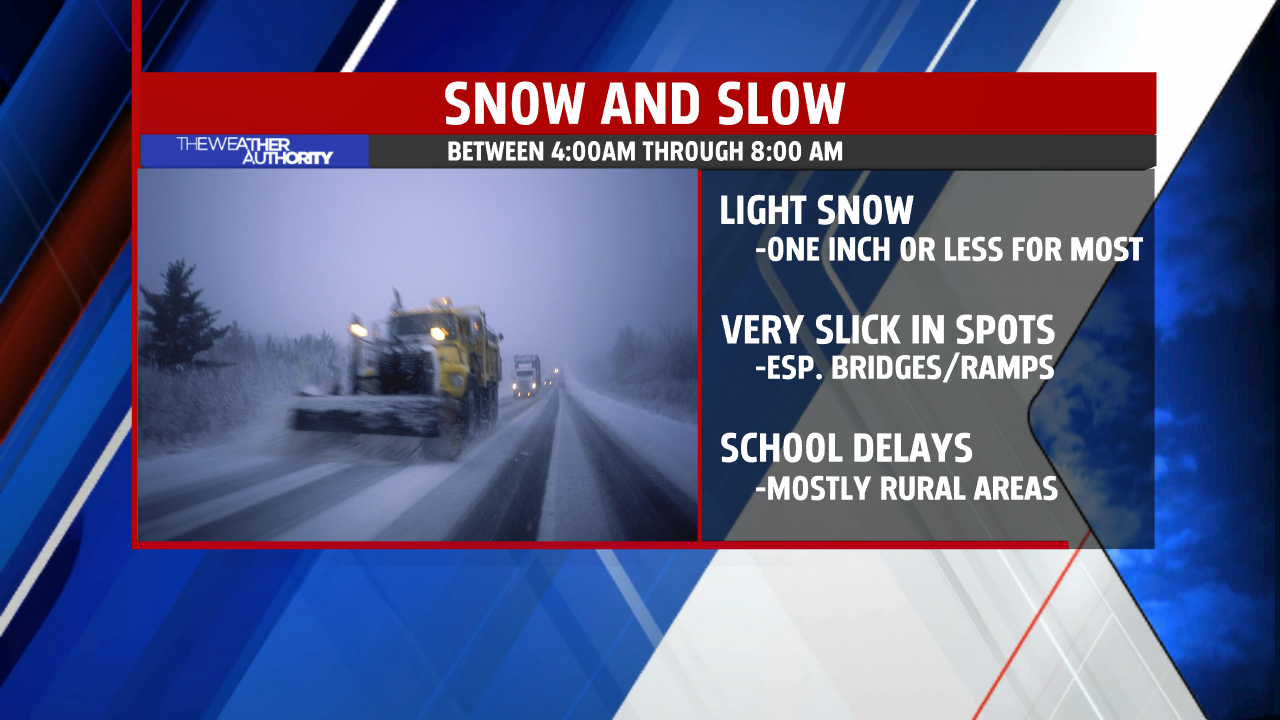 Conditions will improve on Saturday with early sunshine and dry conditions through the entire day! Unfortunately, Sunday STILL remains somewhat up in the air! I do believe we will get a snow/rain/snow mix developing, with the greatest threat coming later in the day (mid-afternoon/evening). This could be nothing but a rain event for most but still needs to be monitored, as model guidance has struggled with the colder air of late! Overnight Sunday, I believe it eventually goes back to all snow and that roads could be mainly wet! I personally believe this is not going to be a big event but be sure to check over the weekend for updates!