This is an archived article and the information in the article may be outdated. Please look at the time stamp on the story to see when it was last updated.
A damp start this morning as the rain is pushing east and mostly cloudy skies are now working in. The rain is done for now in most spots and a large chunk of the day will be dry. Some limited sunshine should help to return our afternoon highs to seasonal levels (58 degrees) and winds remain fairly light from the southwest.
Another round of rain to arrive tonight with severe weather expected across the southern states of Mississippi, Alabama and Tennessee. Nothing severe here but winds will turn breezy and rain steady. Rainfall totals tonight should range between .25" to .50" in most spots with most not falling until after 5 p.m.
Election Day Tuesday will start out damp and a little wet in spots, but most of the day now looks dry but gusty. More sunshine will help but winds could gust to 35 mph at times.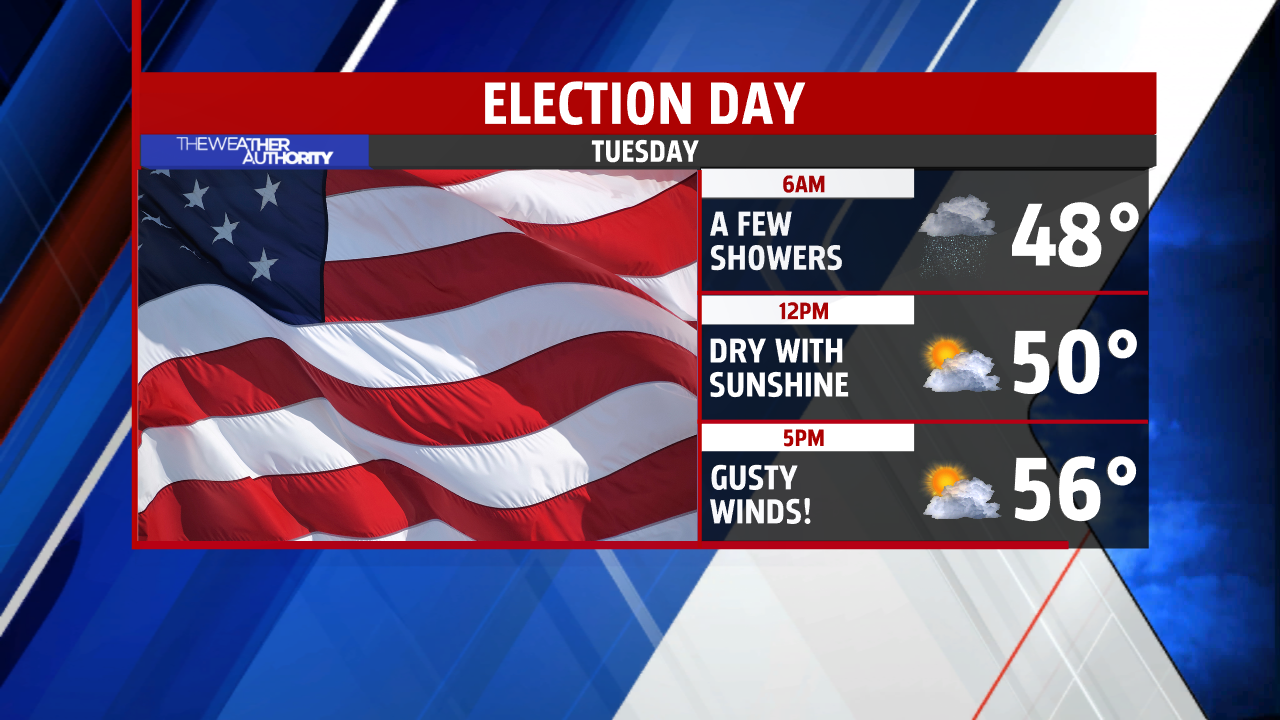 Colder weather to slowly gather by late week and there could be a rain/snow mix by Friday morning but nothing significant indicated at this time.