This is an archived article and the information in the article may be outdated. Please look at the time stamp on the story to see when it was last updated.
Chilly start this morning under clear skies, as temperatures again have settled into the lower 30's with frost in spots! More sunshine to return today and slightly milder air by the afternoon. Highs today will range between 57° and 62° in your hometown. In other words, quiet and beautiful!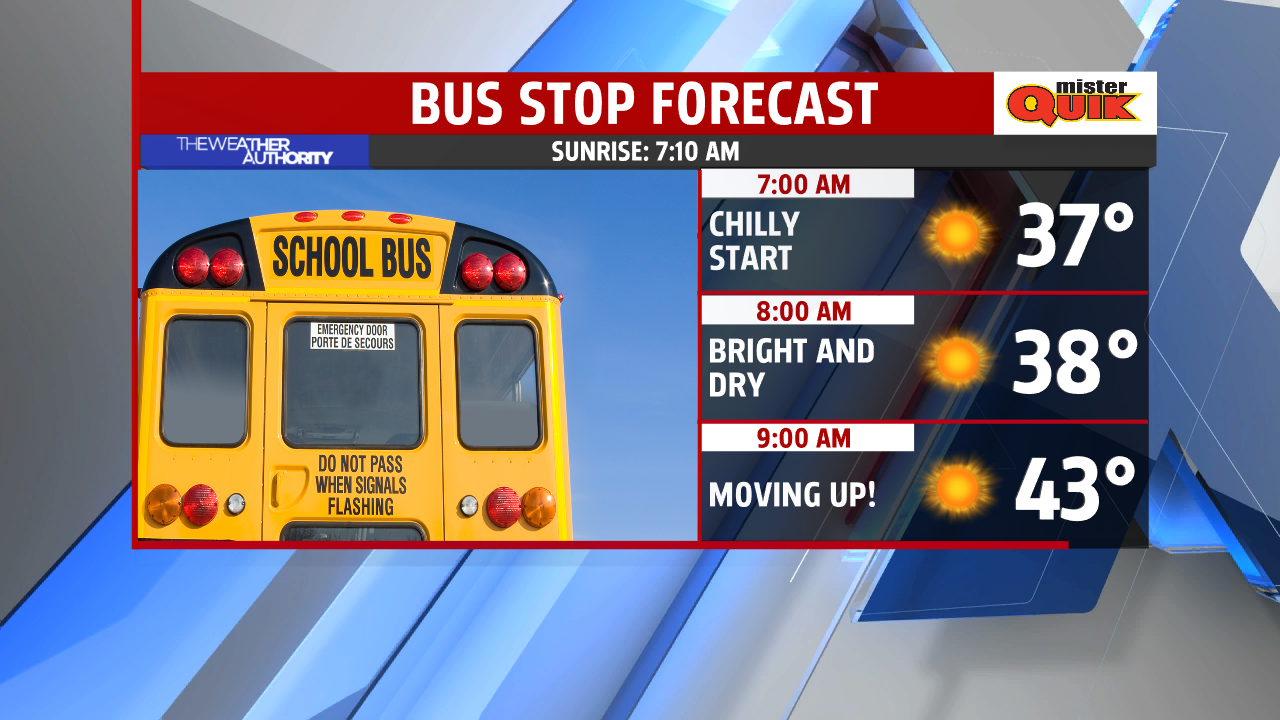 Dry weather will continue to hold through the weekend with plenty of sun, along with the warmest air of April!